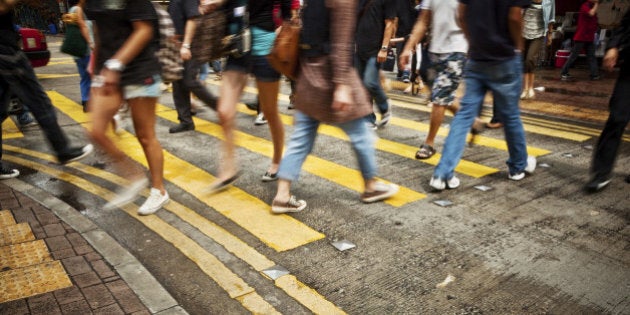 Youth unemployment in Canada remains stubbornly high. Maybe it's your son or daughter; your neighbour, your niece, your cousin, your friend. They are bright, well-spoken and well-educated -- but all that time and money invested in their education just doesn't seem to lead to a decent job.
Canada has the highest proportion of adults with a post-secondary education among all Organization for Economic Cooperation and Development (OECD) nations, and the cost of those degrees is roughly double the OECD average, according to 2014 OECD data. Yet more and more of those highly qualified degree holders struggle to find jobs in their field.
Although there is no official Statistics Canada data on the subject, an estimated one in three Canadian graduates are currently working in low-skill jobs unrelated to their education, according to a 2015 CBC report. Meanwhile, 59 per cent of HR professionals feel that Ontario students, workers and businesses do not currently have sufficient access to labour market data to help build their future prosperity, according to a 2016 member survey by the Human Resources Professionals Association. Not knowing what jobs are, or will be, available makes it a challenge for young people to decide on the right course of study.
Identifying and closing those gaps to build a strong, highly skilled workforce was the central goal of Strengthening Ontario's Workforce for the Jobs of Tomorrow, a report released this week by the Human Resources Professionals Association (HRPA). HRPA regulates the professional practice of HR and represents over 22,000 member registrants in Ontario, across Canada and around the world.
In June, Premier Kathleen Wynne's Highly Skilled Workforce Expert Panel supported HRPA's position of establishing an integrated national labour market information system, as well as a provincial Labour Market Information Strategy to collect clear, comprehensive labour market data in the Ontario market.
However, better data will simply be a starting point -- it's still a long way from the finish line.
Part of the problem is the fact that there is still not a clear, cohesive body of research on labour market trends in the province. It has been an ongoing recommendation by HRPA that Ontario should conduct its own labour market research to effectively predict and plan for the future demand for skills.
As the situation currently stands, there is a patchwork of federal, provincial, local and community sources where different labour market data points are available. Yet there is no cohesive body of data -- just a somewhat confusing and inconsistent jumble, making it difficult for students or early-career professionals to get a clear picture of the labour market landscape.
Although clearly a critical factor, pointing students in the right direction is only half the battle. The other half must be improving collaboration between government and industry to develop tangible solutions to strengthen the future workforce.
As far as we're concerned, that time is now.
"Despite the overwhelming evidence that one's field of study is the most important factor determining labour market outcomes, today's students have not gravitated towards degrees in more financially advantageous fields that reflect the changing reality of Canada's labour market," says Benjamin Tal, Deputy Chief Economist at CIBC and a contributor to the report.
"Improving participation rates in these fields will likely require collaboration -- a combination of developing an information infrastructure system designed to identify emerging trends in labour market needs, improved quality and equity of learning opportunities, increased resources, improved system efficiency and increased private investment."
So what sort of collaboration are we calling for?
As a starting point, strengthening education and training. Educators must work more closely with businesses to stay aware of the needs of different industries; colleges and universities must work more closely together; and businesses need to provide more on-the-job training.
Educational curriculums should be re-focused to facilitate application of the skills in the real world, and industry should develop and deepen partnerships with local educational institutes.
The provincial government should endeavor to highlight and promote the benefits of careers in the skilled trades, while employers and HR professionals should make use of the Ontario Youth Apprenticeship Program to further support skills development.
Industry and employer investment in employee training is paramount -- yet training and skills development budgets are so often the first to be cut. Employers should retain a strong focus on the importance of training, while the government should facilitate this by searching for ways to reduce training costs for businesses, such as exploring the option of joint-training programs as a further way to reduce costs.
We could also take a cue from Germany, which offers dual post-secondary systems that combine academic training with practical, on-the-job training -- with businesses bearing the cost.
It's an intriguing idea, and one that could help streamline the education system in Ontario so that more students are encouraged to obtain practical job training in addition to university degrees. The province is already moving in that direction via articulation agreements and collective and joint degree programs and we believe this is area that must be explored further to equip our students with the skills to do the jobs of tomorrow.
Bill Greenhalgh is the CEO of the Human Resources Professionals Association (HRPA).
Follow HuffPost Canada Blogs on Facebook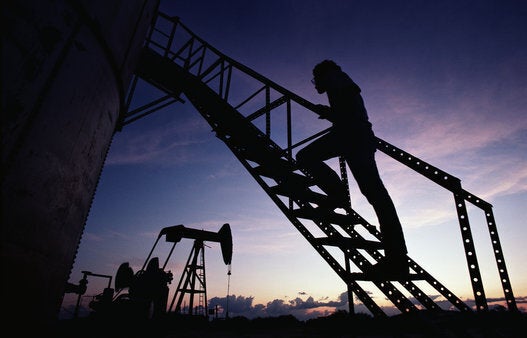 Wage Gains In Canada, By Industry (2015)