Crisp. Juicy. Sweet. Tart. What's NOT to love about apples? The only thing we love more than eating an apple is finding ways to get creative and work them into every meal. Sliced into a crisp salad, cooked into a comforting soup or baked into a sweet dessert, Lisa has lots of recipes to choose from.
And don't worry. Whether you're partial to green or red, these recipes have something for everyone. So get ready to keep the doctor away in the most delicious way while you enjoy some mouthwatering new dishes.
1. Apple, Cranberry and Walnut Salad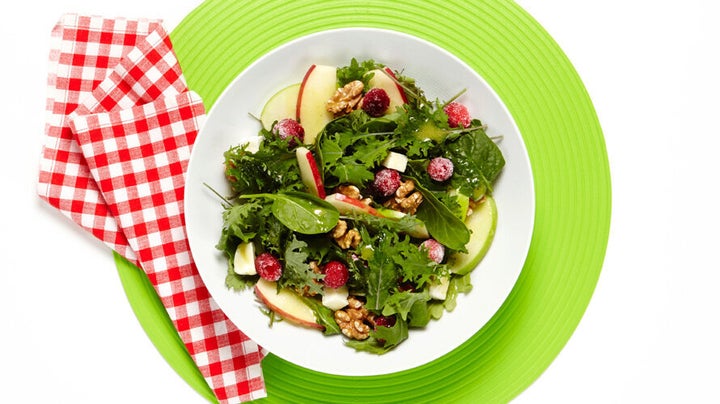 Want some serious salad success? Combine crunchy, tart and sweet elements in this Apple, Cranberry and Walnut Salad. Bite after bite of sugared cranberries, crunchy apples, toasted walnuts, tangy feta and mixed greens, all tossed in a zesty lemon dressing make this scrumptious salad a winner!
2. Roasted Sweet Potato, Parsnip and Apple Soup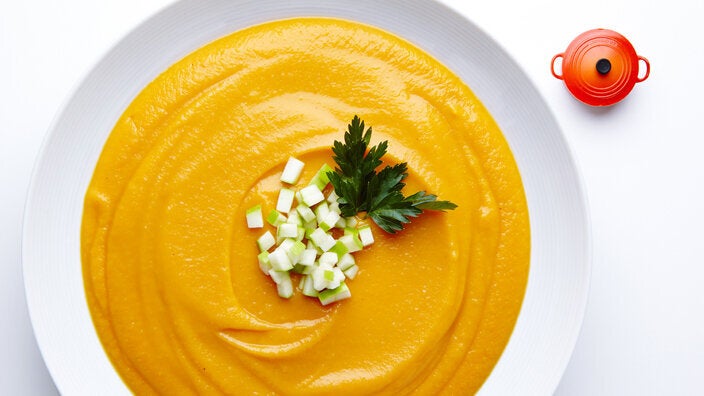 How do you pump up the flavour in your soup? Roast the vegetables, as evidenced in this extremely easy and tasty Sweet Potato, Parsnip and Apple Soup. The sweetness of the roasted potatoes and parsnips, combined with intense apple cider and mild shallots, creates a hearty and delicious soup that is guaranteed to deliver satisfying spoon after spoon.
3. Apple Caramel Crumble Cake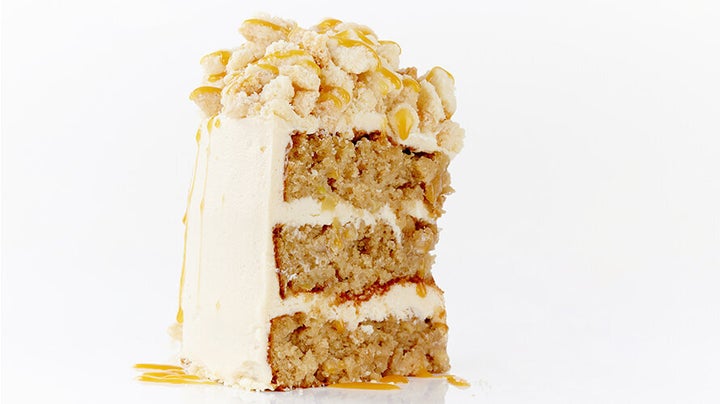 When is a caramel apple a cake? When Chef Lisa gets her hands on it and creates an Apple Caramel Crumble Cake that's reminiscent of our favourite childhood treat on a stick. This incredible dessert is a three-layered moist and chunky apple cake, slathered in a creamy frosting and topped with a sugary crumble. How 'bout them apples?
4. Caramel Apple Milkshake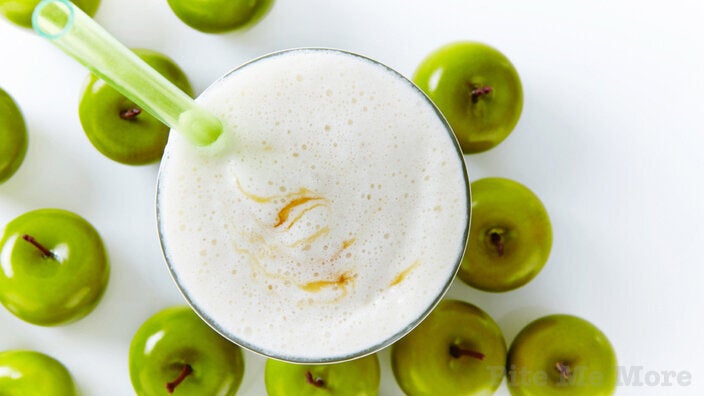 Caramel apples, crunchy tart apples coated in sticky caramel, are divine. Now, can you imagine how incredible the liquid form is? Perfect through a straw, this easy and delicious Caramel Apple Milkshake brings you all the sweet flavour, sans the sticky fingers.
5. Apple Pie Bread with Crumble Topping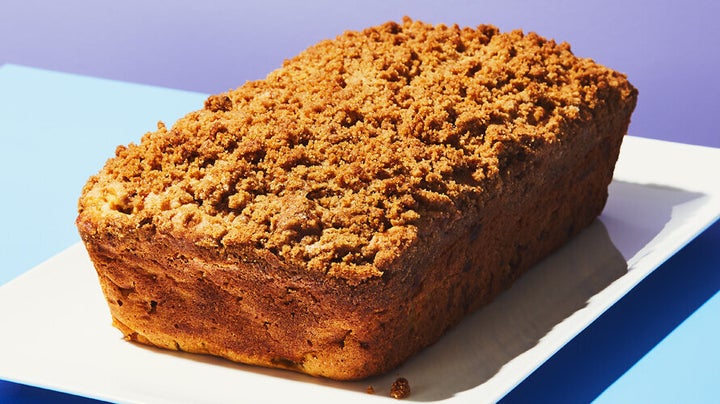 Not sure who determined that an apple a day keeps the doctor away, but we can tell you one thing for certain — you've got no chance of keeping anyone away when you bake up this Apple Pie Bread with Crumble Topping. Not only does it emit a heavenly aroma when baking, but it also serves up sugar and spice and everything nice, a perfect combination of apples, cinnamon and brown sugar. So, put that pie plate away and grab your loaf tin because this moist and delicious bread is guaranteed to make you the apple of everyone's eye... and stomach.
6. White Cranberry and Apple Sangria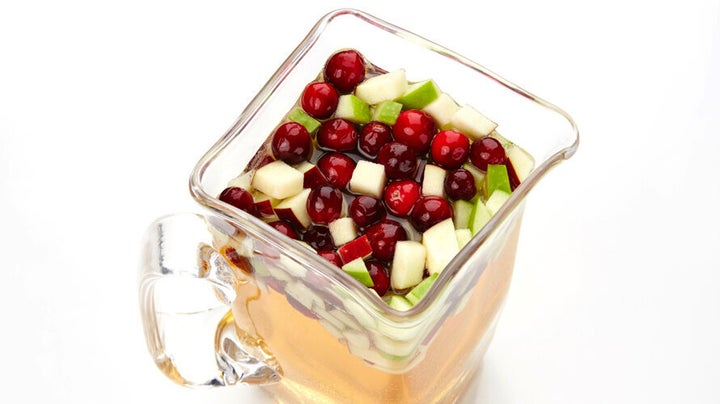 Looking for a party-in-a-pitcher? You've found it with this incredibly tasty White Cranberry and Apple Sangria recipe.
7. Lemon Kale Salad with Parmesan, Apples and Pine Nuts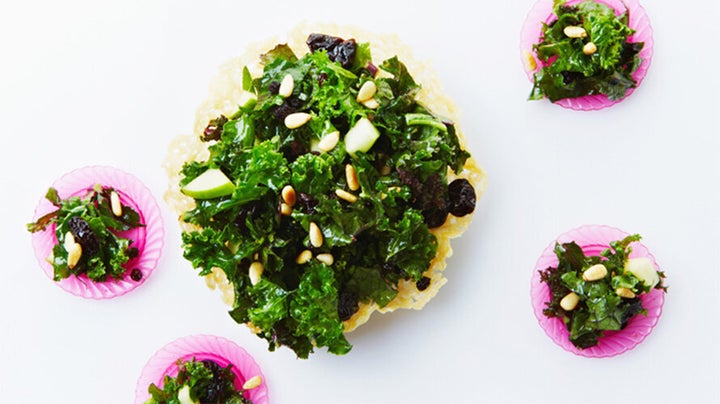 Kale is a superfood and this lemony kale salad with apples, dried cherries, currants and pine nuts is superb food. An amazingly refreshing and crunchy salad, kale is tossed in a lemon vinaigrette and served in an edible parmesan bowl. Move aside, romaine... there's a new salad star at our tables.
8. Apple Pie Bars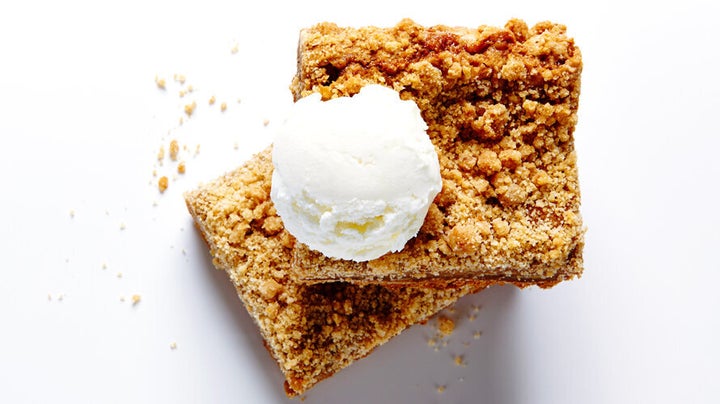 Start humming The Star-Spangled Banner because these easy and delicious Apple Pie Bars are going to have you pledging allegiance (to Bite Me More). A fresh take on the American classic dessert, these Apple Pie Bars, with their buttery graham crust, luscious apple toffee filling and crunchy streusel are perfectly portable, personal pies.
9. Easy Apple and Strawberry Crisp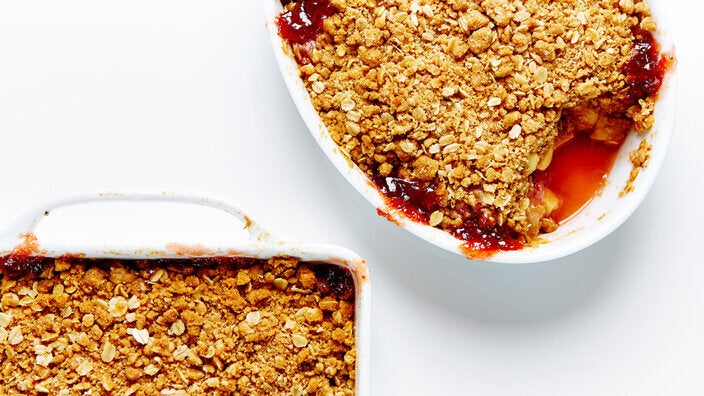 This Apple and Strawberry Crisp recipe is the best. Not only does it serve up a delicious dessert of cinnamon apples and sweet strawberries tucked under a thick and extra-crunchy oat topping, but it also is the easiest, most foolproof dessert recipe around.
10. Apple Streusel Muffins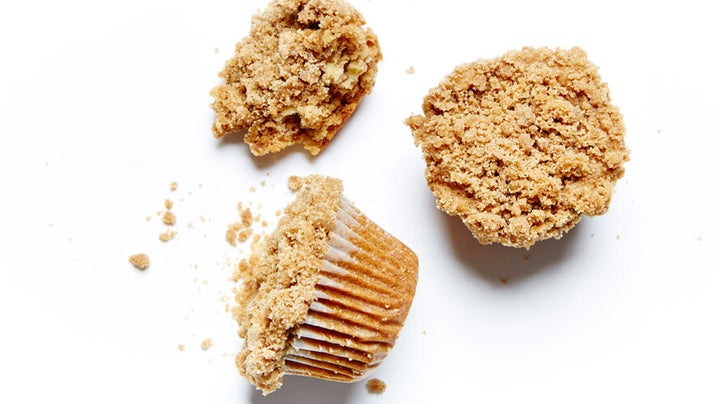 Still obsessed with "Seinfeld" after all these years, Lisa was sick of me "pulling an Elaine" — I'd buy a few muffins, eat off the tops and toss the dry bottoms. Determined to put an end to my cruel decapitations, she created these super-moist apple cinnamon muffins, delectable from the golden-crusted lid to the stray crumbs on my plate.
And for some fun and sweet after-school apple snack recipes, watch our video HERE.