utkamandarinka via Getty Images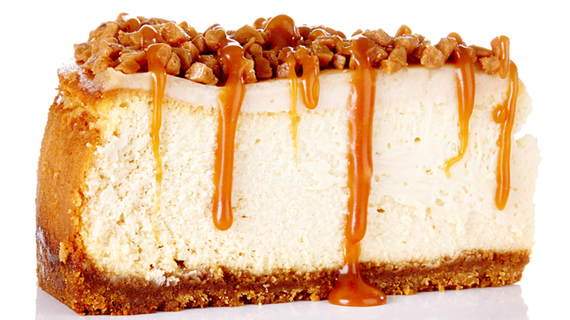 Move over Kim Kardashian...because we've just broken the Internet with these ultra drool-worthy recipes. You heard that right! We're too busy gawking at these awesome recipes that are the total package filled with so much yum factor. After you feast your eyes on these delicious beauties, you'll want to cook or bake one up too!
We've got a selection of mains, desserts and ultra mouthwatering drinks that will leave you wanting more. You may want to consider resetting your Wi-Fi because your Internet wont be able to handle all of this tasty bliss.
Your taste buds will thank you.... so we'll just say, "you're welcome" in advance.
Indulge and enjoy!
1. Sweet Citrus Spiced Salmon
If you're a fan of this omega-3 rich fish but prefer when it doesn't taste, well, too salmony, this Sweet Citrus Spiced Salmon recipe is for you. Salmon is marinated in pineapple and lemon juice and then baked with a sweet and spicy topping, leaving every bite the perfect blend of flavorful (but mellow) fish!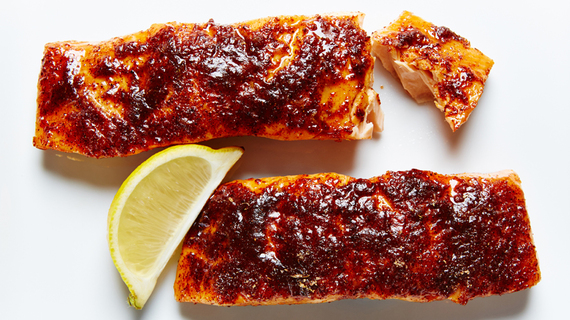 2. Apple, Carrot and Ginger Smoothie
This vitamin-packed apple, carrot and ginger smoothie, the perfect combination of sweet and slightly spicy, will fill you up and power you through the day.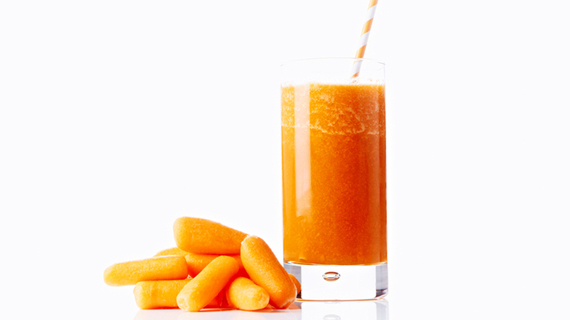 3. Cinnamon Coffee Scones
In many ways, these Cinnamon Coffee Scones are the perfect baked good. Not only are they delicious (each bite is a perfect one of the cinnamon, coffee and brown sugar filling mingled with the moist and buttery scone), but they are also extremely easy to make. While the thought of baking scones conjured up British perfectionism, these are in fact the most forgiving pastry, ideal for both beginner bakers and a steaming cup of tea.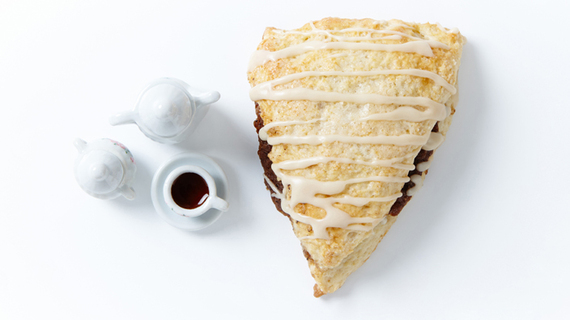 4. Chocolate Chip Cookie Dough Cake
What happens when a cake and a chocolate chip cookie mate? A Chocolate Chip Cookie Dough Cake that's jaw-droppingly delicious - a layer of cookie dough is nestled between layers of sweet vanilla cake and creamy vanilla icing. Not done yet...we still have a top layer of chocolate chip bites to finish off this cookie-cake-masterpiece!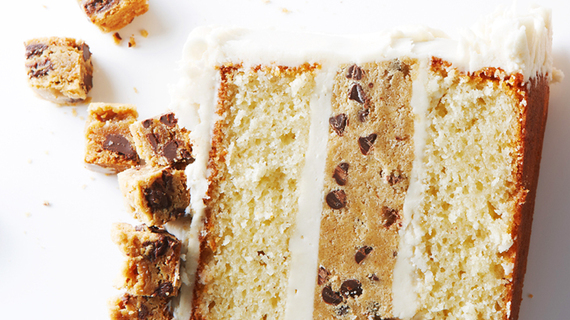 5. Decadent Chocolate Rice Krispie Crunch Cake
This decadent Chocolate Rice Krispie Crunch Cake recipe is a tri-layered fudgy chocolate cake that's filled with chocolate-coated rice krispies and slathered with creamy, smooth chocolate frosting.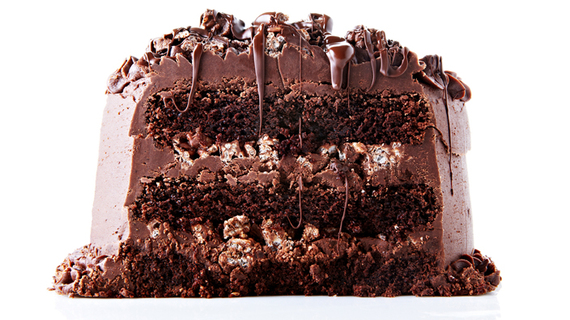 6. White Chocolate Cherry Cheesecake
Love chocolate melting in your mouth? Us too, especially with every bite of this creamy White Chocolate Cheesecake. A buttery graham cracker crust is topped with smooth white chocolate cheesecake and topped with sweet cherries and chocolate. Slice after slice, this cheesecake is heavenly.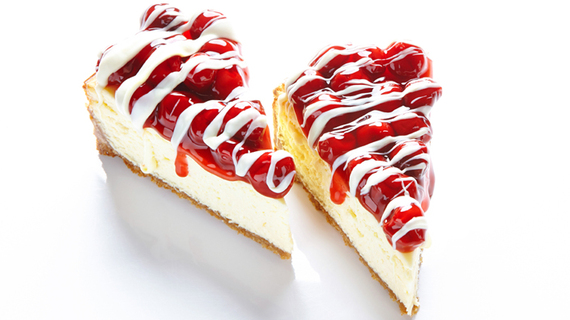 7. The Ultimate S'mores Layer Cake
S'mores, the perfect trio of chocolate, graham and marshmallow, are no longer just for campfires and Kumbaya. Lisa, the trailblazer she is, has brought the fireside fun indoors with this unbelievably delicious S'mores Cake, with layers of fudgy brownies and chocolate chip graham, all iced with a toasted marshmallow frosting. Really, this is cake and camping at its finest!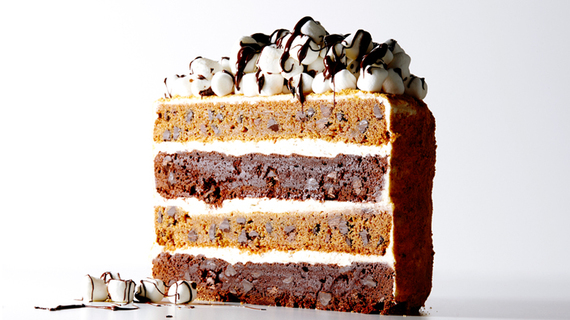 8. Birthday Cake Pops
Visit any fair or carnival and you're guaranteed to find everything served on a stick, from fried butter to spaghetti and meatballs. Who are we to buck the trend? We bring you individual moist vanilla birthday cakes, iced with creamy vanilla frosting and coated in candy. Step right up because Lisa's creative cake pops(icles) are tops at every concession stand!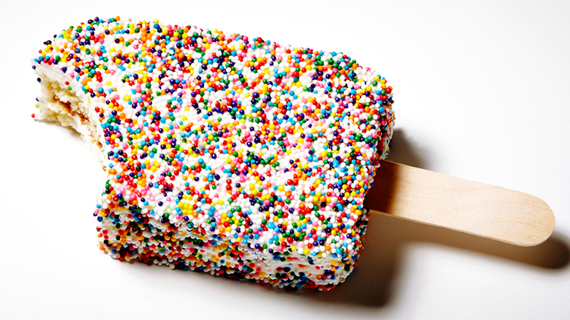 9. Birthday Cake Hot Chocolate
Every day can be your birthday with this makes-wishes-come-true Birthday Cake Hot Chocolate.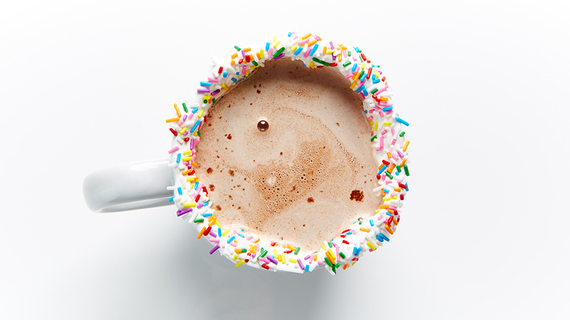 10. Homemade Oreo Ice Cream Sandwiches
We've always wanted to be the Good Humor Gals and now, thanks to Chef Lisa, we can be with these incredible Homemade Oreo Ice Cream Sandwiches. Kids are going to be flocking to our ice cream truck (read: our test kitchen) for these soft chocolate cookies that are stuffed with Oreo ice cream and rolled in crushed cookies. No freezer burn here!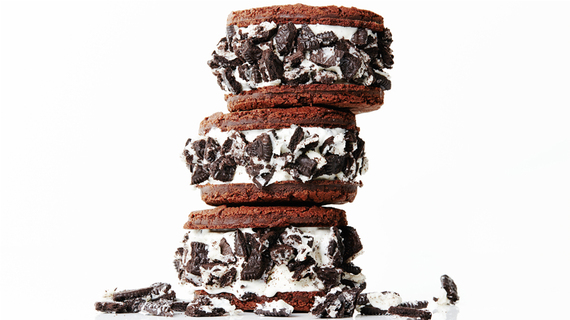 11. Salted Caramel Cheesecake Crunch
To many, plain cheesecake is decadent enough. Not for us here at Bite Me More and that's why Chef Lisa has created this amazingly delicious Salted Caramel Cheesecake Crunch Recipe. A buttery brown sugar and graham crust sits beneath a smooth and creamy cheesecake that's topped with a sour cream layer, toffee bits and homemade salted caramel sauce.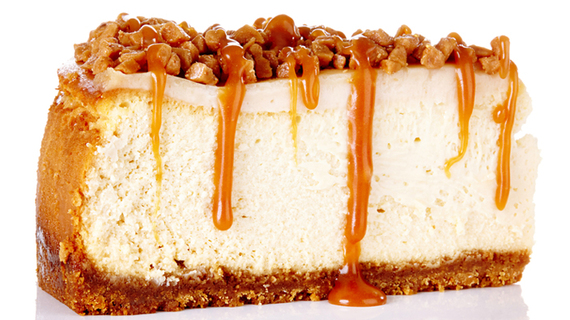 12. Birthday Cake Popcorn
Happy Birthday to you, me and everyone else because this Birthday Cake Popcorn, popcorn coated in white chocolate, cake batter and sprinkles, is something worth celebrating!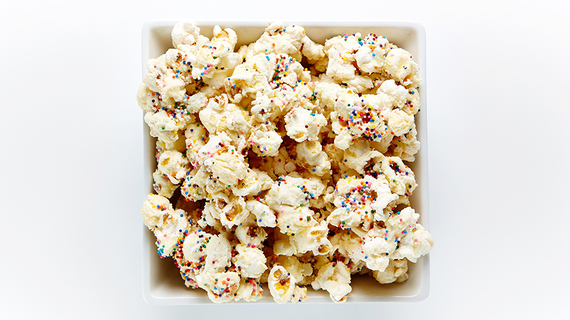 Follow HuffPost Canada Blogs on Facebook