sergeyshibut via Getty Images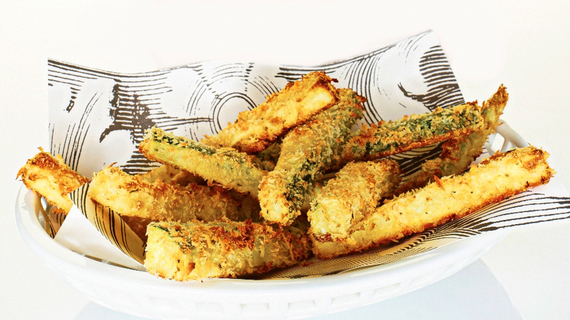 When talking about veggies, the response that most people give is...well...no response. But there's no shock factor there. We get it; veggies are often portrayed as boring and tasteless. However, we're changing the game and bringing the shock factor back with our 10 clever and delicious veggie recipes. These vegetables, also known as "sides," are now becoming front-runners.
We promise after trying these tasty beauties, you won't have to nag your kids to eat their veggies. They will just want to! From Honey Dijon Asparagus and Almonds to Crunchy Baked Zucchini Fries with Caramelized Onion Dip and Golden Baked Panko Broccoli, we've got lots of yummy recipes to choose from.
Now you can really indulge in your veggies and feel good doing it. We guarantee that these will become a staple at your table.
1. Honey Dijon Asparagus and Almonds
The fleshy green spears are easily enhanced with the addition of this honey Dijon vinaigrette, a light tangy dressing that perfectly balances the sweet with savory. To gussy things up even more, the tender-crisp stalks are sprinkled with lightly toasted almonds, providing a nutty crunch in every bite.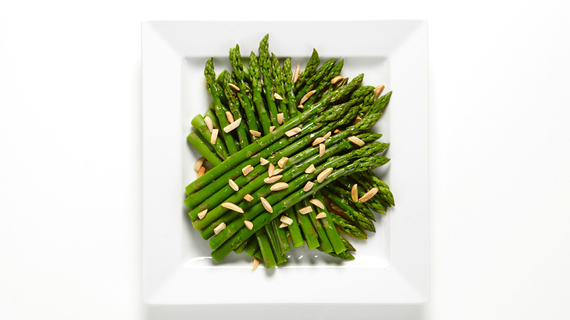 2. Apple, Cranberry and Walnut Salad
Bite after bite of sugared cranberries, crunchy apples, toasted walnuts, tangy Feta and mixed greens, all tossed in a zesty lemon dressing, make this scrumptious salad a winner!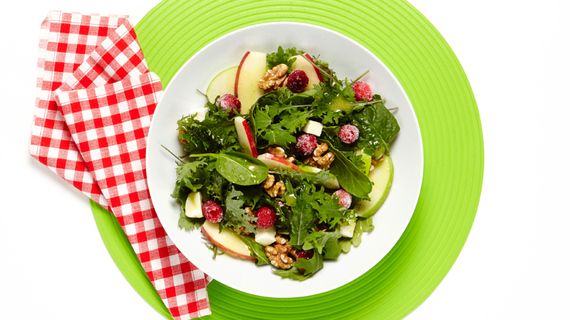 3. Golden Baked Panko Broccoli
After a short stint in a sweltering oven, the crisp, tempura-style florets are dunked in a creamy lemon dip for a splendid finish.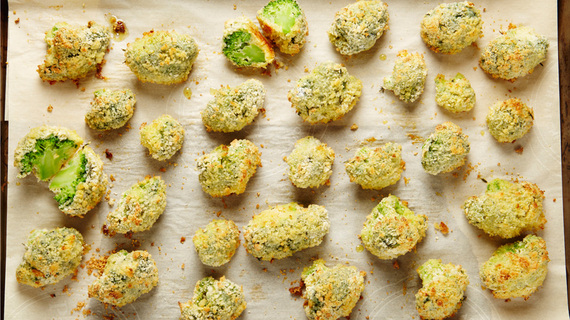 4. Tomato Soup with Grilled Cheese Croutons
A bowl of velvety, steaming tomato puree topped with crispy mini grilled-cheese croutons...a comfort-food masterpiece that'll be remembered long past 15 minutes.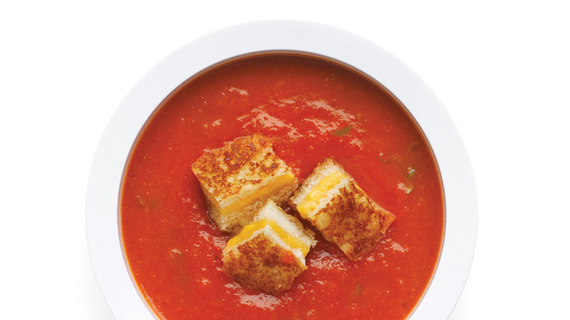 5. Caramelized Cauliflower
When roasted, cauliflower is transformed into an elegant, sweet and tender side dish - a truly brilliant veggie with a Phd in Gastronomy.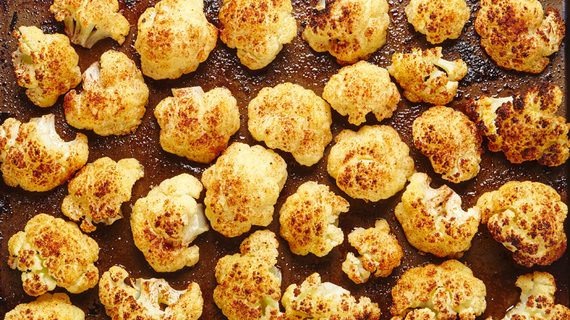 6. Roasted Sweet Potatoes, Carrots and Parsnips with Pecans and Parmesan
Sweet potatoes, carrots and parsnips are roasted to sweet perfection and then topped with a Pecan Parmesan Gremolata, a zesty combination of pecans, parmesan and parsley.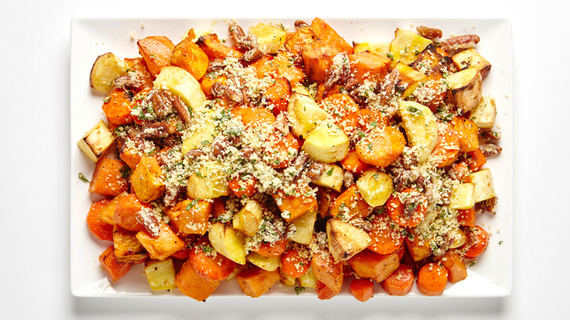 7. Roasted Brussel Sprouts with Maple Dressing
Tossed in a sweet and tangy maple mustard vinaigrette, these tender sprouts are going to have an entire nation jumping on the Brussels bandwagon.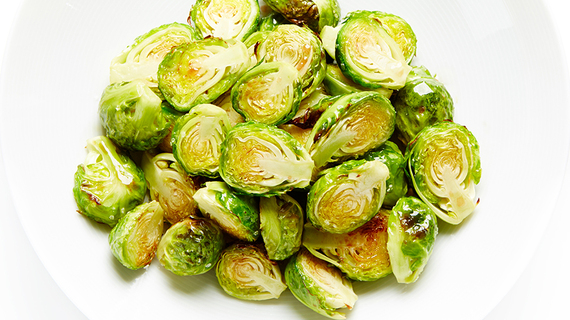 8. Butternut Squash Soup with Crunchy Maple Croutons
Packed with roasted butternut squash, apples, thyme, garlic and a hint of maple, this satisfying soup makes for the perfect winter lunch.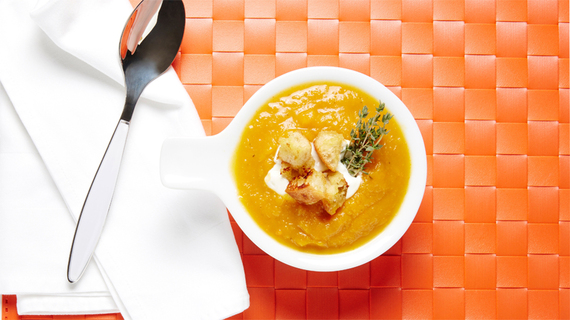 9. Crunchy Baked Zucchini Fries with Caramelized Onion Dip
Without fail, before we can get these Crunchy Baked Zucchini Fries with Caramelized Onion Dip to the platter, they're half gone. Baked until golden and crisp, these "fries," dunked in a richly flavorful caramelized onion dip, are addictive!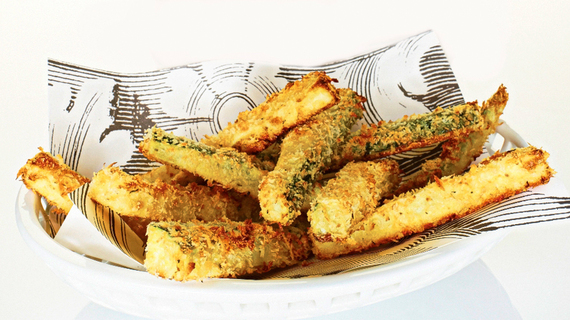 10. Squash, Pecan and Pear Salad
One bite of sweet roasted squash, spicy pecans and juicy pears and you won't be able to put your fork down.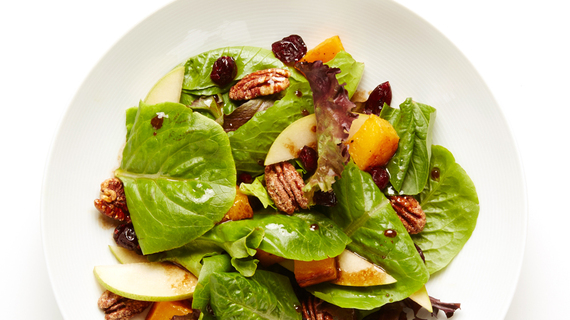 Follow HuffPost Canada Blogs on Facebook