Single? Taken? Self proclaimed cat lady? No matter what your status, everyone deserves a little love on Valentine's Day. And no matter if you are looking for the perfect treat to impress your sweetie, or a decadent way to drown your sorrows, we've got you covered.
Let's face it, Valentine's Day, like New Year's Eve, is a lot of pressure. Why does all that love have to be channeled into just one special day? Showing love to the people you care about should be a daily occurrence. But on the other hand, no one wants to feel left out. So when Valentine's Day rolls around we always resort to the one thing that is guaranteed to put a smile on everyone's face — sweet treats!
Whether you want to surprise your special someone with moist, chocolatey cupcakes oozing with fluffy marshmallow, or slurp your own way to the bottom of a creamy, dreamy red velvet milkshake, this list of 14 Valentine's treats serves up something for everyone on your list (yes, even you!)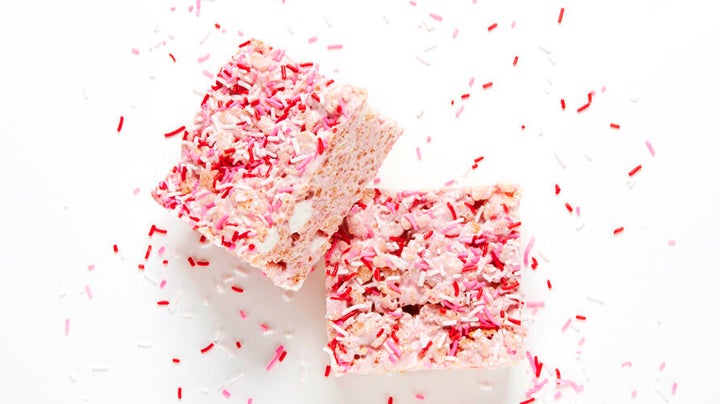 Have your cake and eat it too with these gooey Red Velvet Rice Krispie Squares!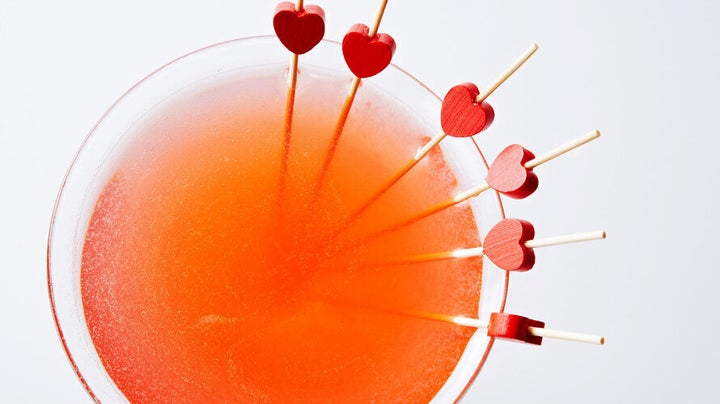 Be-still our beating hearts. We have finally found the drink-of-our-dreams: a Strawberry Martini flavored with vanilla vodka and white crème de cacao.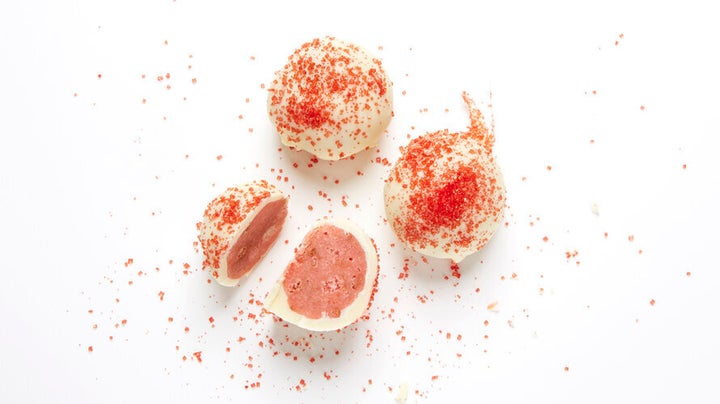 Coated in white chocolate, these addictive and delicious Sugar Cookie Truffles will satisfy every sweet tooth!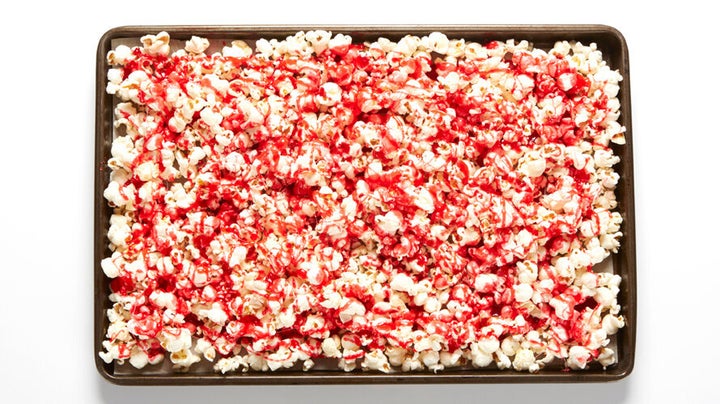 With this simple and scrumptious Cinnamon Heart Candy Popcorn, you can bring sweetness, spice and saltiness to snack time.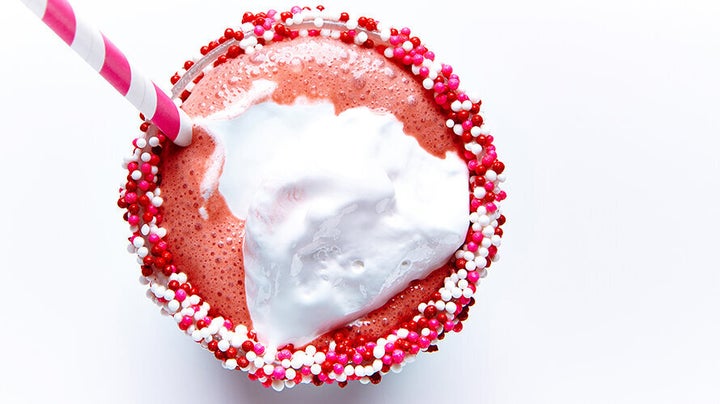 How do you get behind the velvet rope? Simple. Blend up this incredible, show-stopping Red Velvet Milkshake, a thick and creamy cake-in-a-cup.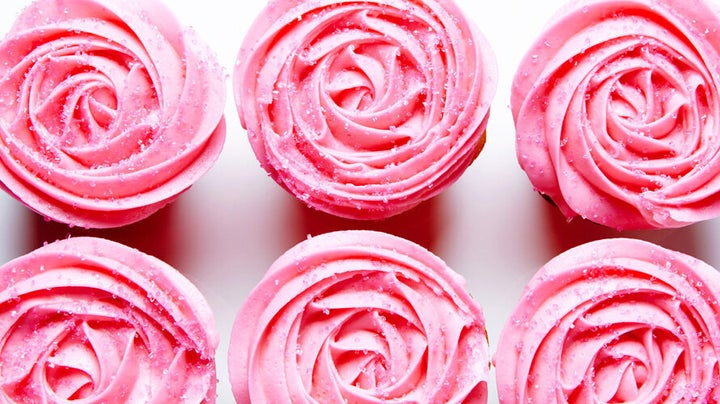 When life gives you pink lemonade, make these incredible Pink Lemonade Cupcakes. Yes, we've amended the age-old adage and made life all-the-sweeter with these sweet and tart pink lemonade-flavored cupcakes and frosted. Not only are they so perfectly pretty, but they're also so easy to make. Trust us, everyone will be tickled pink when they get their hands (and mouths) on these delicious cupcakes.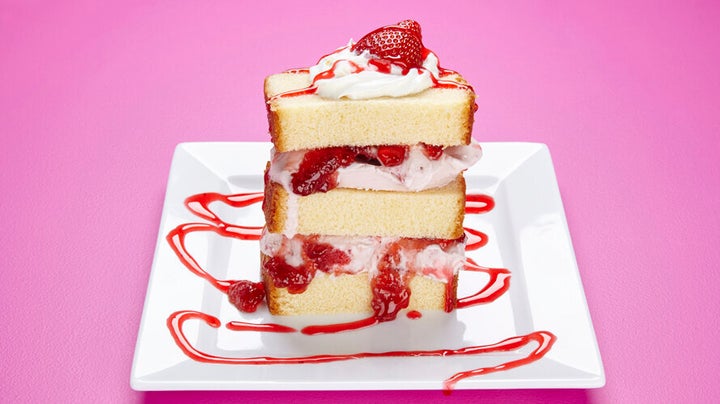 Have your cake and eat it too with this mile-high and totally delicious Strawberry Shortcake Sundae recipe!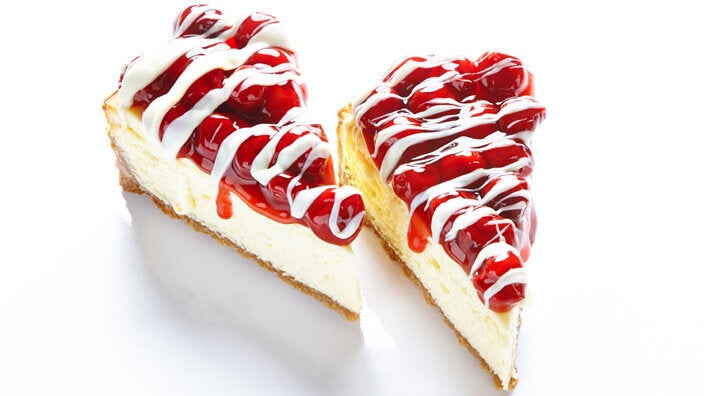 Love chocolate melting in your mouth? Us too, especially with every bite of this creamy White Chocolate Cheesecake. A buttery graham cracker crust is topped with smooth white chocolate cheesecake and topped with sweet cherries and chocolate. Slice after slice, this cheesecake is heavenly.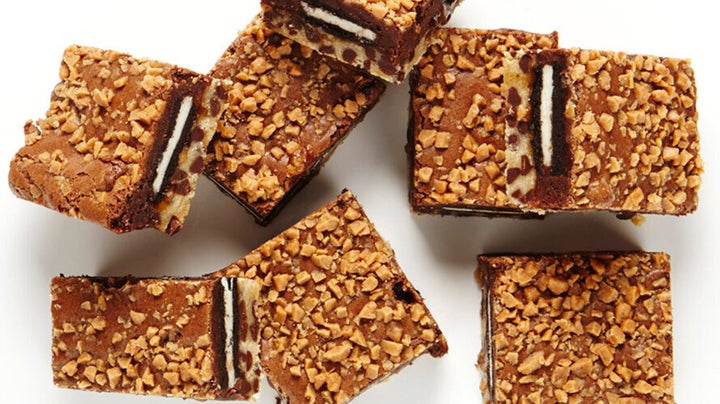 Lisa throws all she has got at these unreal, loaded and totally delicious and decadent Slutty Brownies. What makes these Slutty Brownies so scandalous? At the base is a layer of chocolate chip cookies, followed by a homemade salted caramel sauce, toffee bits, Oreo cookies and finished with a layer of brownies and a sprinkle of toffee bits. Really, what more could a dessert lover want?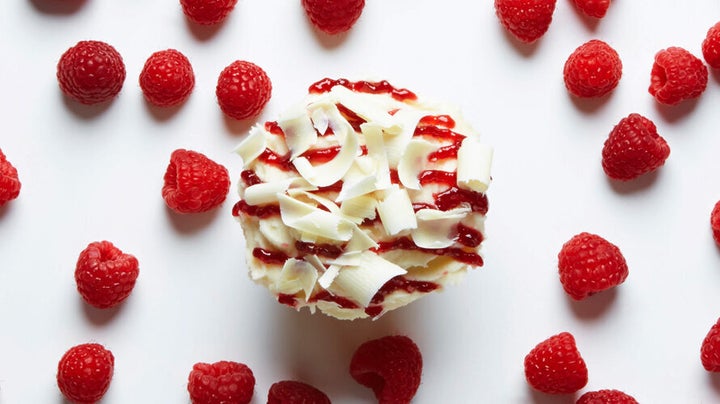 These crowd pleasing cupcakes are a combo of Raspberry Iced Tea, raspberry jam and white chocolate, resulting in the perfect bite after bite after bite.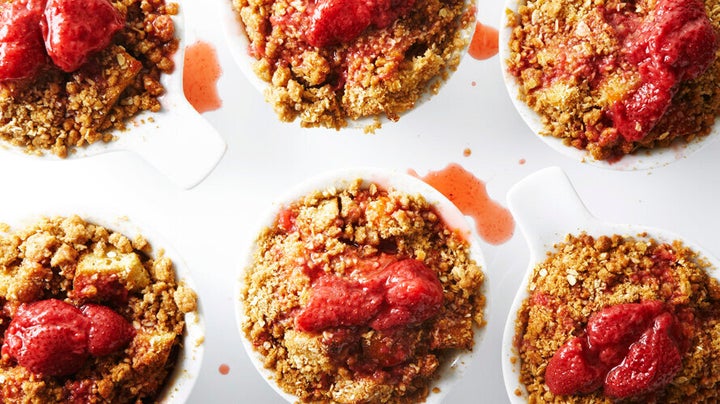 Strawberry Fields are Forever, so why not whip up a brunch recipe that'll have everyone raving ... forever? This easy and foolproof streusel-topped French Toast Souffle, finished with a homemade strawberry sauce, is a guaranteed success, not a one-hit-wonder!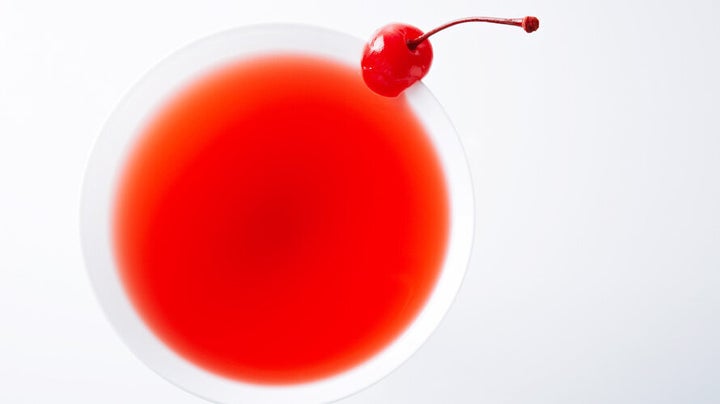 Life is a bowl of cherries and we want to drink it up; thanks to this fruity Cherry Martini, we can do just that. One sip and you too will discover that there are no pits at Bite Me More!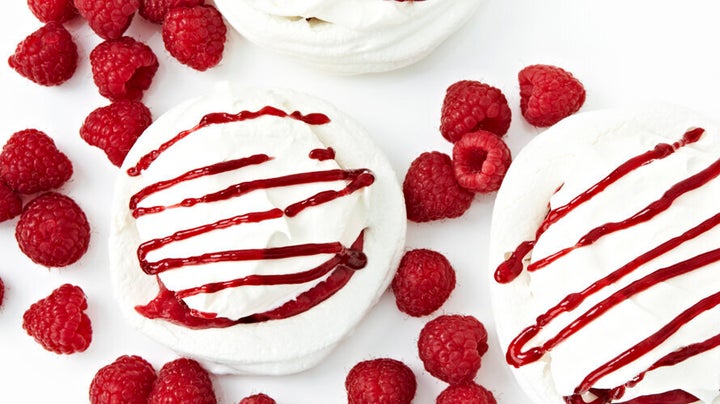 It's always a challenge to improve on a classic, but, as always, Chef Lisa is up to it. Here, she takes the classic Pavlova and transforms it from ho-hum to oh-yum. Meringue nests, with crisp exteriors and soft, light interiors, are packed with a homemade, sweet raspberry filling and finished with an airy pillowy topping.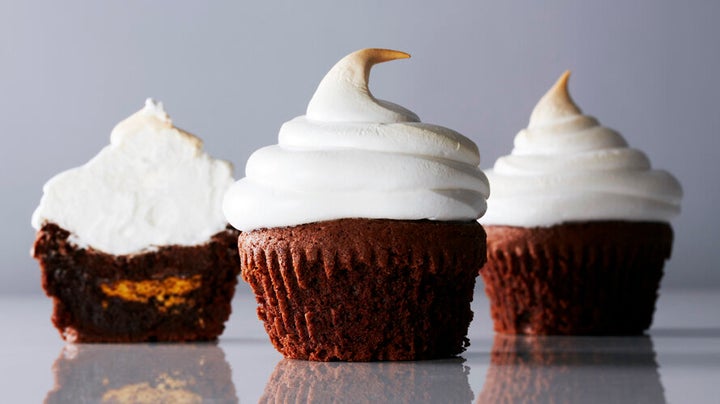 Forget smoky campfires and strumming Kumbaya. With a bit of this (chocolate! graham crackers!) and a dash of that (marshmallows!) you can enjoy the classic S'mores trio straight out of your oven. This recipe for S'mores Cupcakes with Marshmallow Meringue delivers the addictive trio of fudgy chocolate, crunchy graham crackers and ooey, gooey marshmallows all in a delicious, finger-licking-great cupcake.