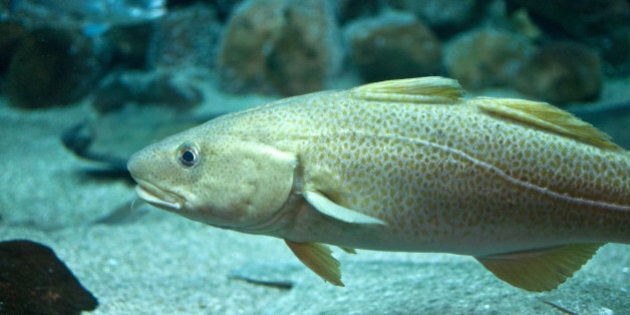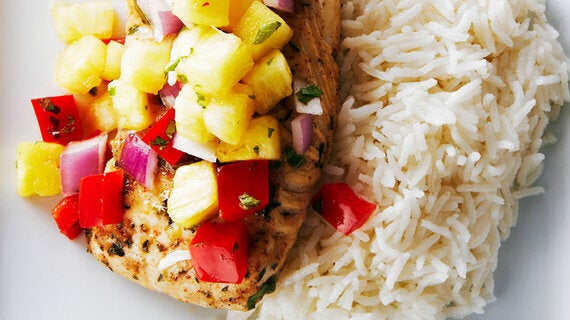 If there's one question we get the most it's, "What recipe can I make tonight that's easy and healthy?" We get it. Life is busy and we're all searching for new meal ideas that are satisfying and good for us. But we end up falling into a rut and making the same recipes over and over again. Well guess what? We have a healthy and hearty solution for you with lots of alternatives! Sound fishy?
There's no catch here. We all know fish is a great source of protein that offers so many health benefits. And salmon is always a popular choice that may already be a regular on your dinner menu. But we wanted to switch it up a bit so we've got 5 cod-a-licious recipes that will provide your taste buds with happiness and your body with loads of benefits. But before you dig in, here are a few convincing reasons why cod is great for you!
1. Cod is an excellent, low-calorie source of protein.
2. It offers small amounts of all essential amino acids and most conditional ones.
3. A serving of cod delivers 82% of the RDA (Recommended Dietary Allowances) for vitamin B-12.
4. Cod contains omega 3 fatty acids (which protect against cardiovascular disease).
5. There are high amounts of Niacin in cod, which can help lower levels of bad cholesterol in your body.
So here you have it - 5 fresh off the boat, delicious and nutritious cod recipes. Enjoy!
1. Baked Lemon Cod with Orange Jicama Salad
Think the only way to get your family to eat fish is to serve up the frozen sticks? Think again, especially considering this delicious, elegant and utterly simple Baked Lemon Cod with Orange Jicama Salad.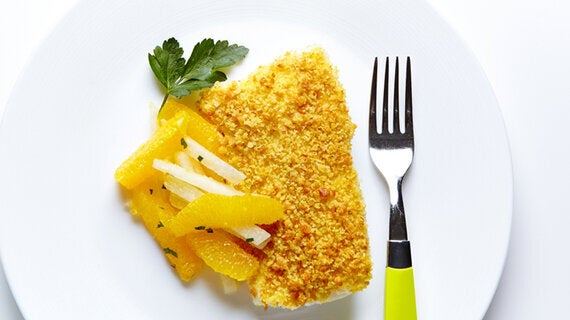 2. Orange Miso Cod and Soba Noodle Salad
Easy-to-make, delicate orange miso glazed cod perched atop a salad of Japanese soba noodles, juicy orange slices and fresh basil.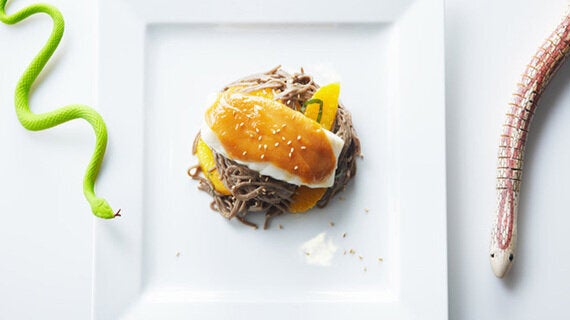 3. Jerk Cod with Pineapple Salsa and Coconut Rice
One bite of our Jerk-marinated cod, zesty pineapple salsa and creamy coconut rice and you'll instantly be transported to the hot sand, sun and surf.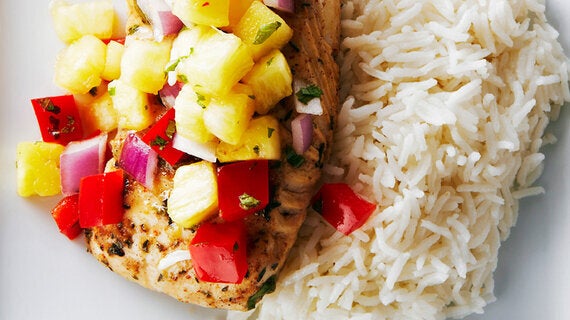 Made famous by celebrity chefs Nobuyuki "Nobu" Matsuhisa and Wolfgang Puck, the pairing of miso and cod is, well, like peanut butter and jelly...they belong together. Though super-simple to make, remember to plan ahead because the longer the fish marinates, the better.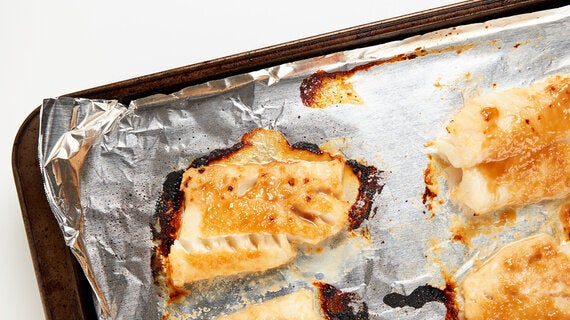 5. Crispy Fish Sandwich with Tartar Sauce
Fish is healthy, right? Not when it's battered and fried, and that's why we've come up with this baked version, a super easy Cornmeal Crusted Cod Sandwich, topped with crunchy lettuce and creamy tartar sauce.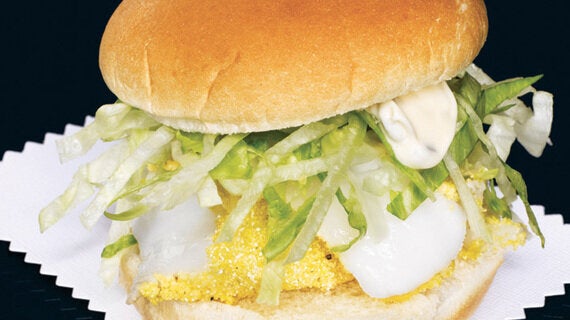 Bonus: Watch as Julie and Lisa Make Quick and Easy Mediterranean Cod Fish Packets
Looking for a quick and easy weeknight meal? These Mediterranean Cod Packets are a healthy and delicious dinner the whole family will love. Watch as we show you how easy it is to whip up this tasty recipe.
Follow HuffPost Canada Blogs on Facebook