Bob Chamberlin via Getty Images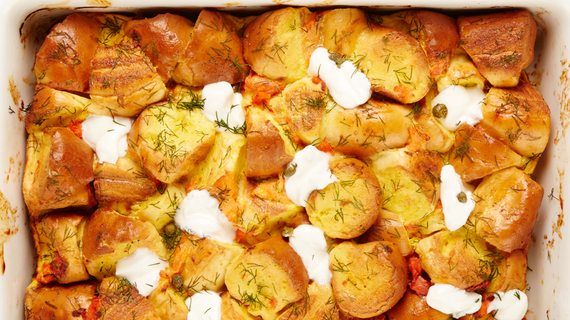 Hanukkah kicks off on December 24th and so begins the 8-day Jewish festival of lights (and donuts and chocolate and fried potatoes). Our favourite part of Hanukkah celebrations is all the delicious food and fun you get to enjoy.
To understand some of the traditions of this holiday, it's important to know a bit about how it came to be. Over 2,000 years ago, a group of Jewish people called the Maccabees found their temple destroyed. In an attempt to rededicate it, a miracle occurred when a day's supply of oil allowed their menorah to remain lit for eight days and nights. And to this day, Hanukkah is celebrated for 8 days and nights.
Aside from lighting the candles each night, some traditions include children playing dreidel games -- spinning a four-sided top and being rewarded with chocolate coins. And of course no celebration is complete without delicious food. So much of what's on the menu involves foods that are cooked in oil, from traditional potato latkes to sugary doughnuts!
To help you get in the spirit, we've got 5 fun food and drink recipes that are sure to transform the Oy to Joy this Hanukkah!
1. Traditional Chicken Soup with Matzo Balls
Every Jewish family has its own version of this classic feel-better soup. I might be biased, but I think Lisa's simple and superb recipe is the best one yet. This Traditional Soup with Matzo Balls is a real miracle; it can even finally convince your Mother-in-law that you're good enough for her son.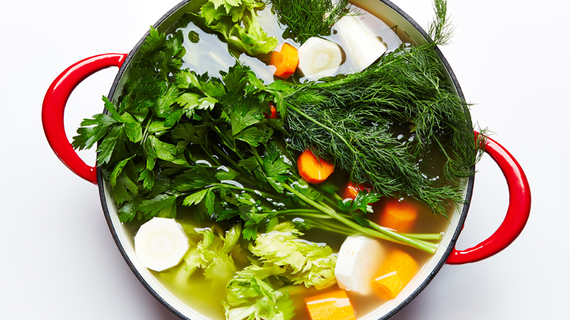 2. Noodle Pudding with Caramelized Apples
This dairy delight, this sweet, old-fashioned Noodle Pudding dotted with caramelized apples, is the best, the greatest, the one-and-only version that will kick all others' kugel to the curb. Egg noodles are tossed with cottage cheese, sour cream and cream cheese and topped with a crumbly graham cracker topping.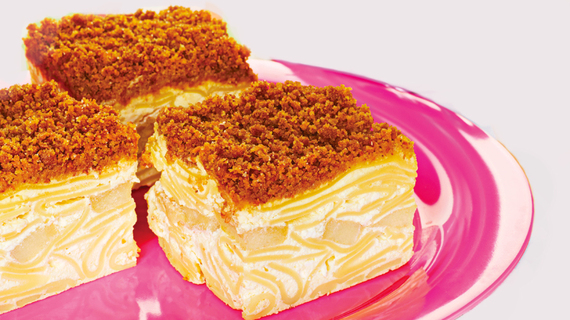 3. Bagel and Smoked Salmon Strata
Like so many American favorites, the simple bagel and lox sandwich is rooted in a hardscrabble immigration story. We've taken this classic combination out of the 1930's and modernized it in true Bite Me style with this super easy Bagel and Smoked Salmon Strata.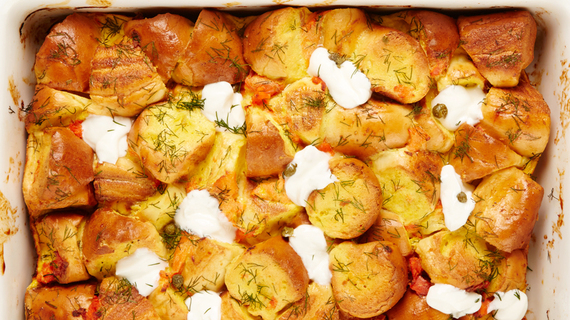 4. Gooey Double Chocolate Cookies
Who needs Chocolate Gelt (chocolate coins covered in gold and silver foil) when you can have double the chocolate fix with these Gooey Double Chocolate Cookies?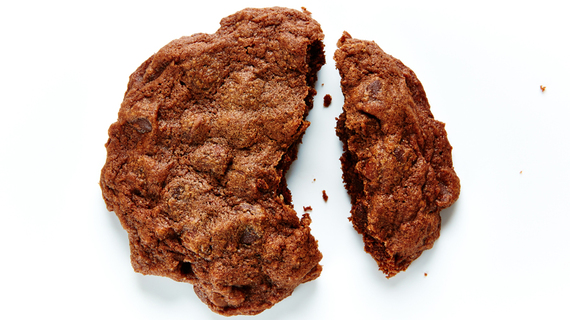 5. Jelly Donut Milkshake
Tired of wearing jelly powdered doughnuts on your face, fingers and pants? No longer. We've taken the taste of the perfect jelly doughnut, the ultimate Hanukkah dessert, and transformed it into this creamy Jelly Donut Milkshake. Grab a straw and ditch the dozen powdery doughnuts and the dry cleaner!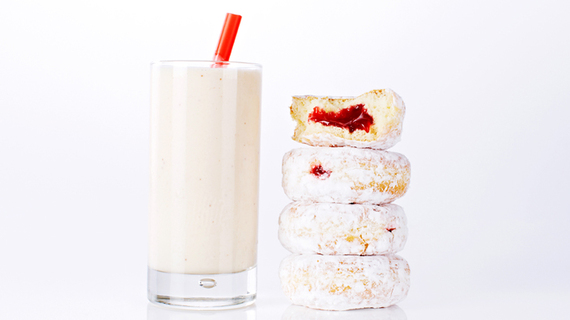 Wishing everyone a Happy Hanukkah!
Follow HuffPost Canada Blogs on Facebook
Also on HuffPost: