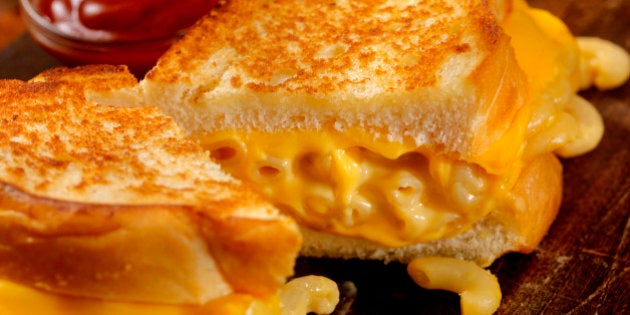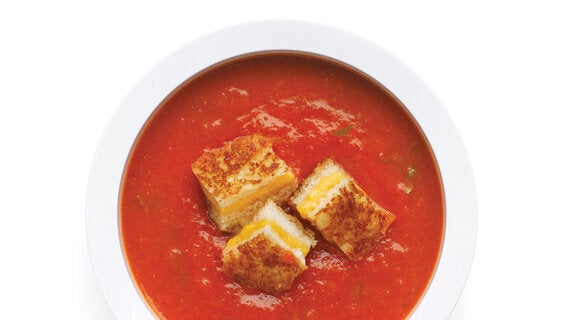 Whoever said good things come in twos never tasted the delicious goodness of Grilled Cheese. We believe 3 is the magic number, as bread grilled to golden perfection, melted butter, and ooey-gooey cheese combine to make the ultimate and glorious dish known as Grilled Cheese!
And what better to celebrate this superb classic than on Grilled Cheese Month? Just when you thought April only brought the rain, it manages to lift our taste bud's spirits with yummy Grilled Cheese. After all...who doesn't love a month dedicated to cheese?
In light of these festivities, we're spreading the love to some fantastic bloggers who have also whipped up incredible Grilled Cheese recipes that will have you drooling at your screens and running to your kitchens in no time.
Green Goddess Grilled Cheese Sandwiches
Say hello to these Green Goddess Grilled Cheese Sandwiches, filled to the brim with delicious vegetables like spinach, sprouts, avocado and tomatillos, alongside two different types of cheese: havarti and mozzarella!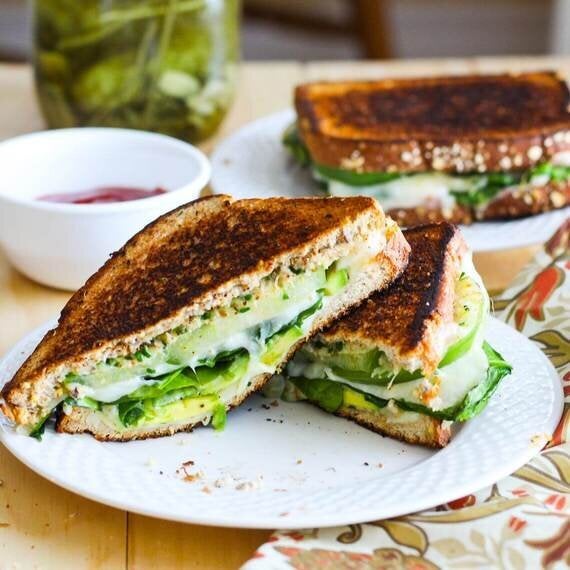 Apple Cheddar Grilled Cheese
Apple slices make a simple, comforting grilled cheese gourmet, especially when topped with a bit of pungent red onion and peppery arugula.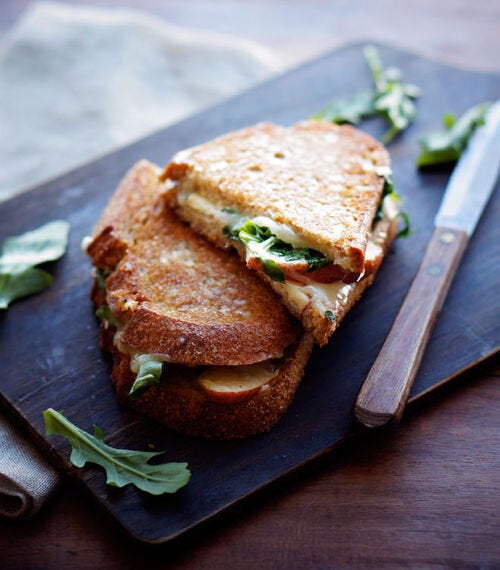 Tomato Soup with Grilled Cheese Croutons
Velvety, steaming tomato puree topped with crispy mini grilled-cheese croutons...a comfort-food masterpiece that'll be remembered long past 15 minutes.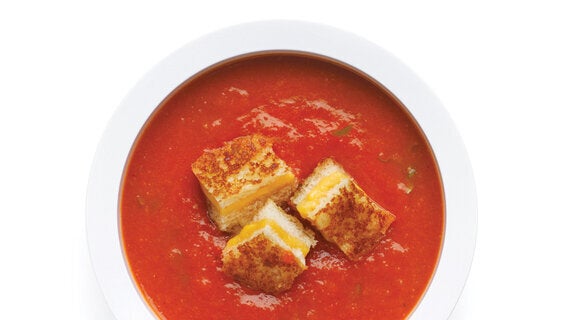 Jalapeño Poppers Grilled Cheese
The result of this popper is yummy, creamy, spicy, savoury and very comforting. It's a perfect snack for a cold glass of beer or an accompaniment to hot tomato soup.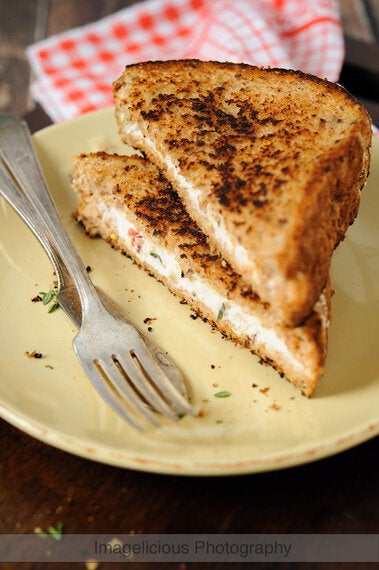 Brie, Prosciutto, and Pear Grilled Cheese
Light rye bread, slices of brie cheese, crispy prosciutto, and pear all fried up for a tasty, nutritious and golden treat.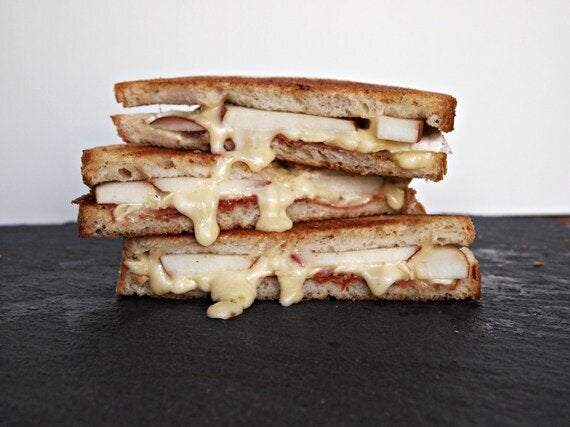 Chicken and Waffle Grilled Cheese
The frozen waffles are a sweet substitution for bread, while the ready-cooked rotisserie chicken makes for fast, simple assembly. Dip in maple syrup for added decadence!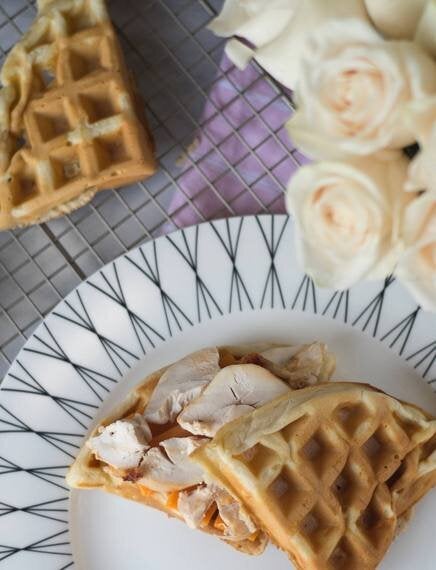 Follow HuffPost Canada Blogs on Facebook