Vampires, we're sorry to say, it's not your month. April is all about celebrating the almighty clove and that's exactly what we're planning on doing! We've got 10 terrific garlic recipes to help you kick-off National Garlic Month. From Spicy Spaghetti and Meatballs to Greek Mac and Cheese, we've got an awesome array of dishes that will leave you gar-lic-ing your plates dry!
Before you feast your eyes and tummies on these yummy recipes, here are some benefits you may not know about garlic:
Throughout ancient history garlic was mainly used for its health and medicinal properties
It is highly nutritious and has very few calories
A high dose of garlic extract (2.56 grams per day) can reduce the time period of a cold or flu by 61 per cent
Can aid in reducing blood pressure
Improves cholesterol levels and contains antioxidants
1. Garlic Toast Meatball Patty Melt
Shaped into a patty, meatballs are cooked up on a griddle and nestled between slices of crisp garlic bread, homemade balsamic tomato sauce and gooey provolone cheese. To say that this sandwich is flavorful wouldn't be doing it justice -- every bite is an explosion of deliciousness.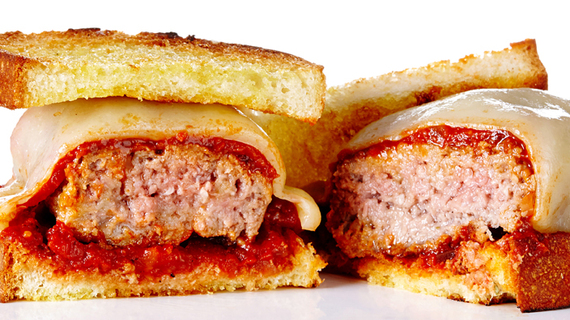 2. Creamy Pesto Pasta Salad
Basil is known as the "King of Herbs." But garlic, the so-called "Stinking Rose," is a lowly clove. Who'd ever think the two would get along so well? My Cuisinart, that's who. This Creamy Pesto Pasta Salad is a family favorite, the perfect combination of basil, garlic and pine nuts.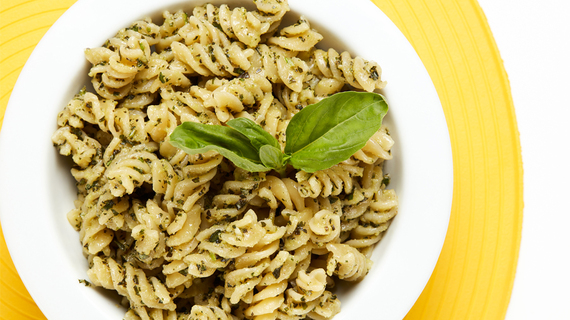 3. Spicy Spaghetti and Meatballs
How do you turn tender meatballs into great balls of fire? Simple...just stop, drop and roll. As in, stop what you're doing, drop the grocery bags and start rolling out these marvellous homemade meatballs. Paired with this robust and spicy spaghetti sauce, this easy dinner is going to get everyone fired up!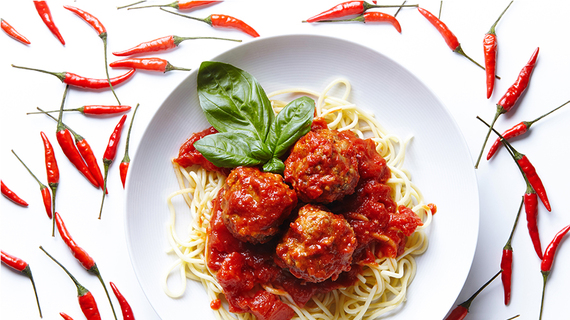 4. Pasta Alla Norma
This classic Sicilian sauce has been hitting the right note since 1831, the year it was named for Bellini's opera. Music to your palate, the sweet roasted eggplant is combined with a spicy tomato sauce and tangy ricotta salata, giving rise to a full-bodied aria.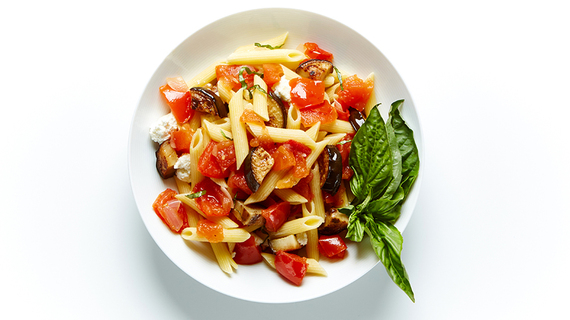 5. Bolognese-Smothered Parmesan Polenta
While we never tire of spaghetti (yes, we're carbaholics), we do like to change things up a bit, especially with this Parmesan Polenta. Topped with our homemade rich and robust Bolognese sauce, cheesy polenta never tasted so great!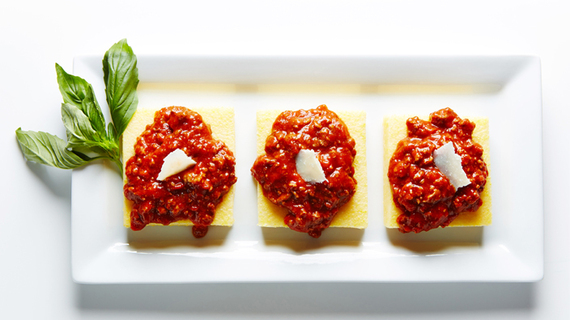 6. Turkey Bolognese Lasagna
This Turkey Bolognese Lasagna is some seriously hearty (yet, somewhat light) comfort food. Start with the flavorful turkey bolognese (complete with tomatoes, herbs and white wine) sauce, spoon on the creamy Béchamel and pile up the chopped spinach and you've got one luscious lasagna.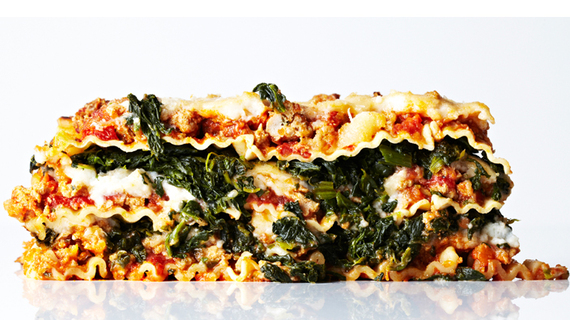 7. Asian Beef and Noodle Stir Fry
Lean flank steak is marinated for 20 minutes in a sweet and savoury combination and then is stir-fried in a homemade sauce along with sugar snap peas, carrots and onions. You can put down the takeout menu and pick up the chopsticks because this stir fry is so simple to make!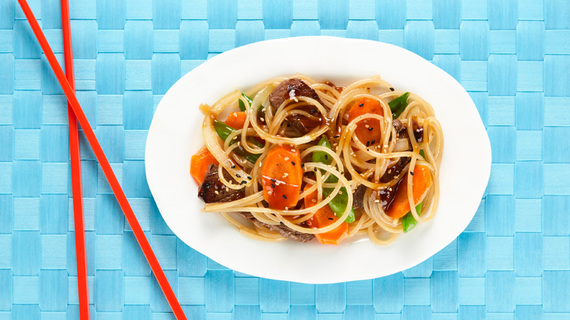 8. Greek Mac and Cheese
A cheesy staple at your table, this Greek Mac & Cheese topped with a Feta crumble, will be sure to pull you in for seconds!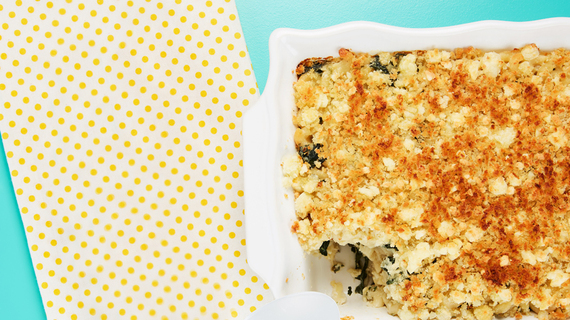 9. Prime Rib Roast with Creamy Horseradish Mustard Sauce
Grab the carving knife and serve up succulent slices of this old-school Prime Rib, accompanied with a tangy, creamy horseradish-and-mustard sauce. It gives new meaning to "having a rare old time," huh?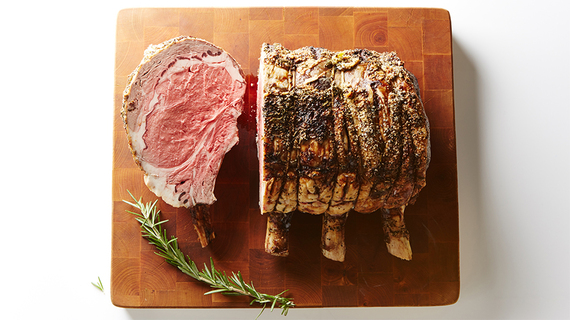 10. Roasted Red Pepper Hummus with Spiced Pita Chips
This delicious dip is our go-to quick and easy snack for the dreaded unexpected "drop-by." A few pulses in the food processor and you've got a creamy, garlicky, lemony blend of chickpeas, roasted red peppers, olive oil and spices. Paired with addictive baked pita chips -- wedges seasoned with cumin and salt -- it's no wonder they come a-knockin' at all hours.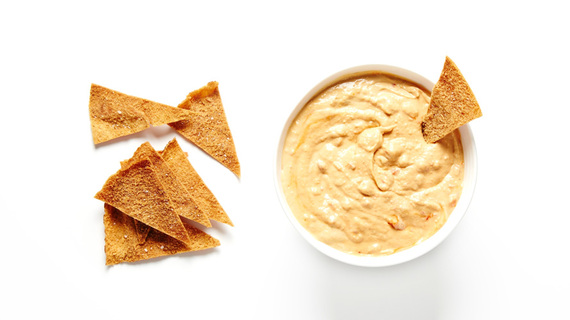 Follow HuffPost Canada Blogs on Facebook
Also on HuffPost: