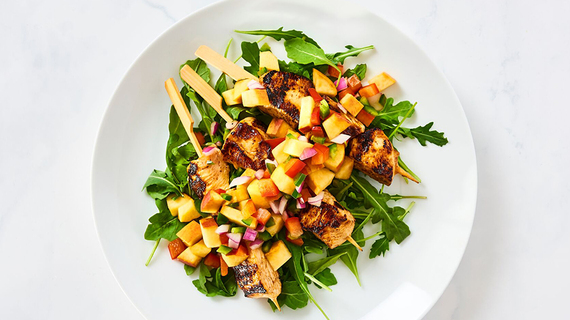 Winner winner, chicken dinner! It's the easiest thing to serve up on a busy weeknight. And it's the one dish you know will please everyone at the table - even your picky eater. But by now you're probably tired of the same 2 or 3 recipes you make, week after week.
Fear not! We're here to save your chicken dinner with 10 fun new recipes your family will love. Easy-to-prepare, flavourful and original, these dishes will wake up your taste buds and breathe new life into your dinnertime routine.
Grilled and juicy, chopped in a salad, and even popcorn-crusted, this is the new generation of chicken recipes you've been looking for. So get ready for a family-friendly, finger-licking, fantastic feast.
1. BALSAMIC CHICKEN RECIPE
Tired of looking for the perfect, dependable, crowd-pleasing chicken recipe? Search no further than this Balsamic Chicken, a juicy, breadcrumb and Parmesan-coated chicken that is topped with a dark beauty-of-a-sauce, a balsamic sauce that includes sweet peppers, plump raisins and toasted slivered almonds.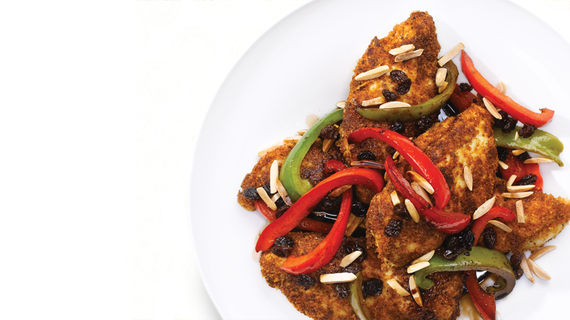 2. THAI CHICKEN MEATBALL LETTUCE WRAPS
These easy, healthy and flavourful Thai Chicken Meatball Wraps are a delicious Asian twist on a classic Italian dish. Sorry spaghetti, but this is a meal you can hold in your hand, butter lettuce filled with Thai-flavoured chicken meatballs, a light peanut sauce and a spicy slaw.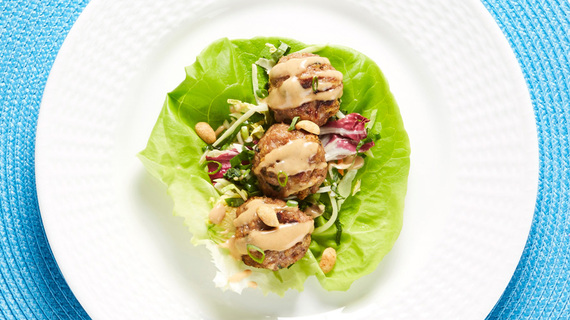 3. PEANUT AND POPCORN CRUSTED CHICKEN
This recipe for peanut and popcorn-crusted chicken is a huge hit, juicy on the inside, crunchy on the outside and topped with an Asian-style peanut sauce to boot. Not only is this super-flavorful chicken easy to make, but it also delivers excitement and thrills to any lacklustre chicken repertoire.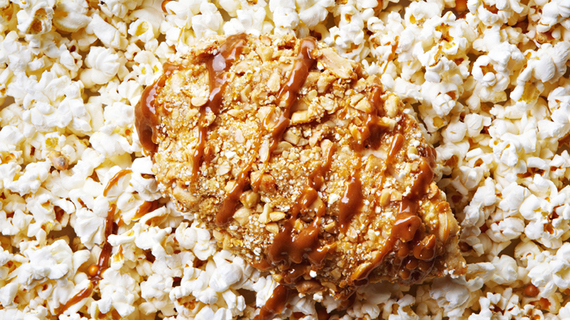 4. GRILLED CHICKEN TERIYAKI RECIPE
Our mission is to make your life easier and that's why we're giving you this simple grilled teriyaki chicken recipe. Why then are we telling you how to make teriyaki sauce from scratch versus buying it? You'll never achieve the lustrous teri (sheen) when you yaki (grill) with preservative-laden bottled versions. our perfectly balanced easy and delicious sauce is a tasty payoff for 10 minutes' work.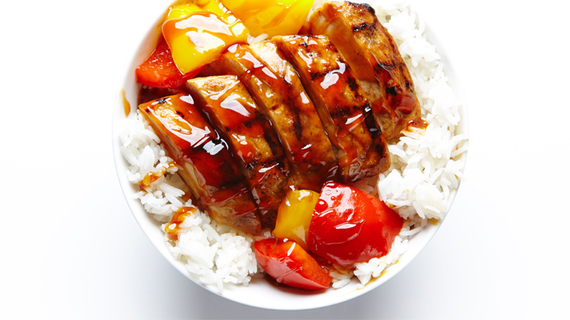 5. MINUTE RICE - ASIAN CHICKEN & RICE SALAD
If you're on the lookout for an easy weeknight recipe that serves up a delicious, family-friendly meal without taking hours to prepare, you've found it with this Asian Chicken & Rice Salad.
This dinner-in-a-bowl includes tasty helpings of chicken, Minute Rice and crunchy vegetables all smothered in a creamy peanut butter dressing that will have them asking for seconds (and thirds and fourths). It's the perfect pairing of protein, grains and vegetables in one bowl. And by using deli chicken from the grocery store, quick-to-prepare Minute Rice and veggies, it couldn't be easier to get on the table in record time.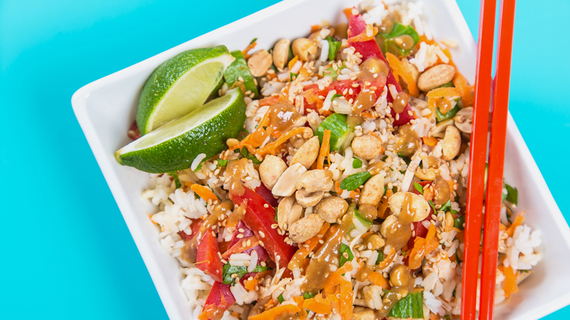 6. LEMON DILL GRILLED CHICKEN RECIPE
You're never going to mind the "Guess-who's-coming-to-dinner?" question again. Nope, this Lemon Dill Grilled Chicken is quickly going to become your dependable, delicious and easy "old faithful" in your recipe repertoire, a simple yet hugely flavorful grilled chicken that has been marinated in a zesty lemon, lime, dill and dijon mixture.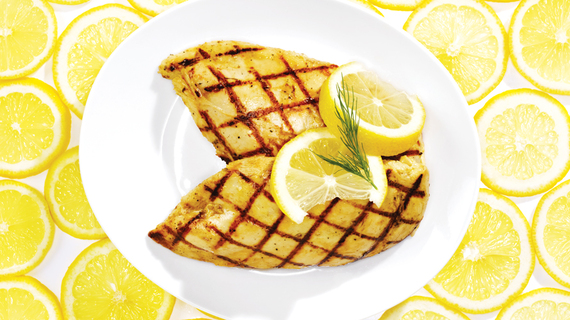 7. GRILLED MASALA CHICKEN WITH CUCUMBER RAITA
Variety is the spice of life, especially when you consider this Grilled Masala Chicken with Cucumber Raita, a flavorful combination of the Indian spice blend garam masala with cumin, cayenne and paprika. Chicken is marinated in these aromatic spices, grilled to juicy perfection and served with a cool and creamy cucumber raita.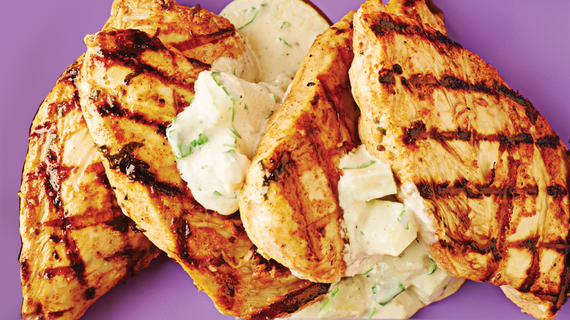 8. SWEET AND STICKY HONEY BAKED CHICKEN WINGS
These delicious Sweet and Sticky Honey Chicken Wings are baked until intensely gooey and fall-off-the-bone tender - get ready for a family-friendly, finger-licking, fantastic feast!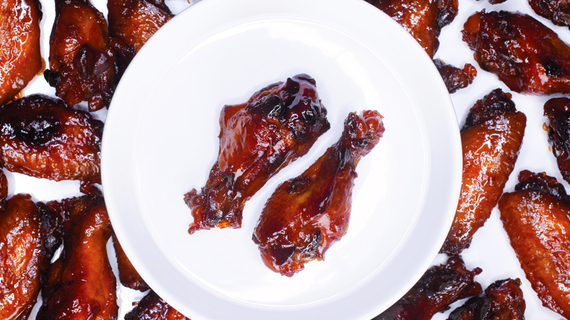 9. GRILLED CHICKEN SKEWERS WITH FRESH PEACH SALSA
Spread the warm weather love with these easy and amazing Grilled Chicken Skewers topped with juicy Peach Salsa.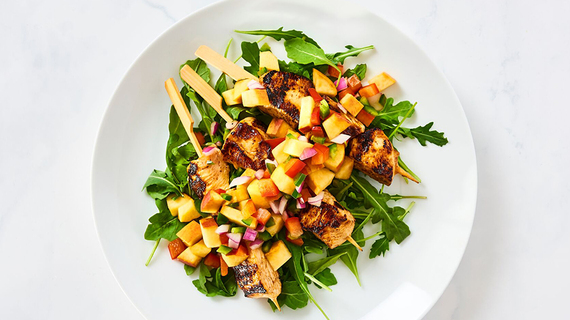 10. CITRUS AND HERB ROASTED CHICKEN
There's a reason roasting a whole chicken is super popular - it's a technique that requires minimal effort and skill in the kitchen yet yields impressive and tasty results. This moist masterpiece is no exception. Rubbed with herbs and citrus zest, the chicken is stuffed with flavour infusing onions, garlic, lemon and orange and then baked to a golden crisp. Simple and foolproof, this classic, taste-of-home tender chicken is a welcome addition to any novice cook's repertoire and a dependably delicious staple in any expert's kitchen.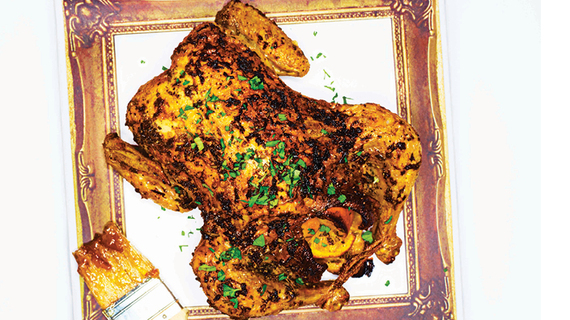 Follow HuffPost Canada Blogs on Facebook
Also on HuffPost: