Are you struggling to keep your New Year's resolution to eat healthier and finding yourself falling back into old habits? Is the winter chill making it hard to resist all your favourite comfort foods? Well maybe it's time to take comfort in some new recipes that will keep you satisfied without feeling guilty. And that's where we come in.
These one bowl wonders will be sure to fill you up, but not fill you out.
There's nothing we love more than cozying up to a warm bowl of soup on a cold winters' day. Soups full of hearty vegetables, protein-packed beans and lean protein are great choices when you're trying to eat well. But sometimes it can be difficult to find soup recipes that will fill you up. That's why we've rounded up our favourite satisfying soups.
These one bowl wonders will be sure to fill you up, but not fill you out. So if you're serious about saying goodbye to grease-ridden comfort food fails, then get ready to be bowled over by these super delicious (not to mention healthy) top 10 soup recipes.
1. Best Vegetable Minestrone Soup
The rich-tasting broth, loaded with vegetables (carrots, celery, zucchini, spinach, to name a few), fresh herbs and finished with a pesto drizzle, makes this easy and satisfying Minestrone Soup Recipe numero uno in our bowls!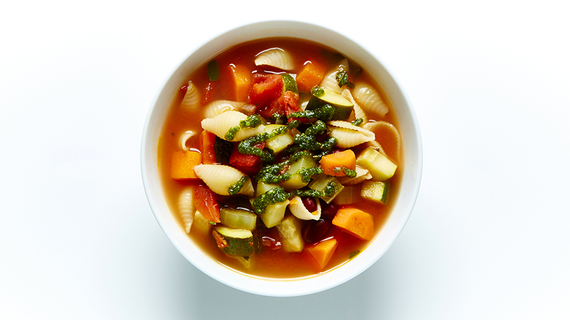 2. Healthy Vegetable Lentil Soup
This fragrant, hearty, spiced, vegetable-packed lentil soup recipe will transport you straight to the Taj Mahal.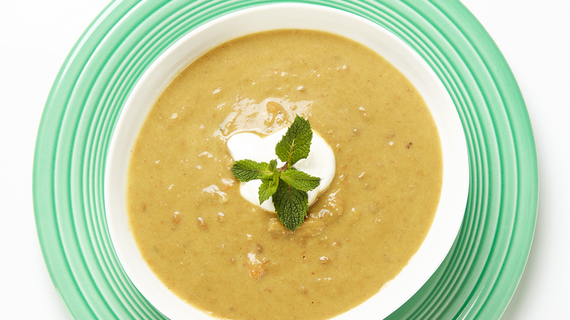 3. White Bean, Spinach & Couscous Soup
This delicious and easy White Bean, Spinach and Couscous Soup recipe is an exotic spin on a Tuscan tradition, relying on leeks, the mild cousin of the onion, for their subtle flavor, creamy beans for their rich texture, and couscous, with a nutty taste, that makes every trip to the bowl delightful and surprising.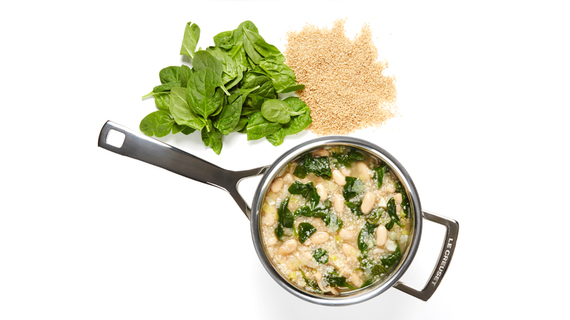 4. Moroccan Spiced Chicken Soup
Packed with chickpeas, lentils, noodles and North African flavors, this fragrant soup will take you right to the narrow alleyways and bustling bazaars.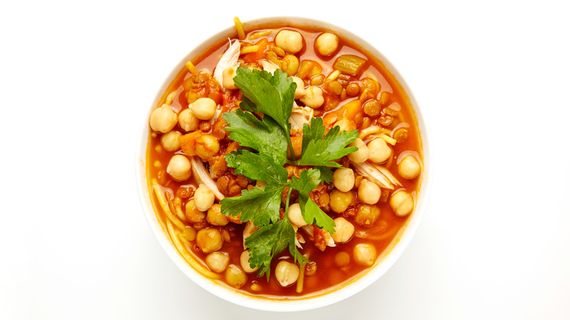 5. Roasted Cauliflower Soup
Roasting the cauliflower before blending it into soup brings out the sweetness of the vegetable, which is further enhanced by the edition of garlic and spices.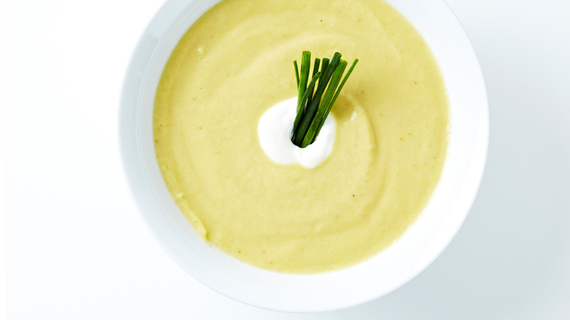 6. Roasted Carrot & Pear Soup
One spoonful of this Roasted Carrot and Pear Soup recipe and you'll quickly discover the oven-roasted sweetness of the carrots blends beautifully with the pears, along with fresh thyme and ginger.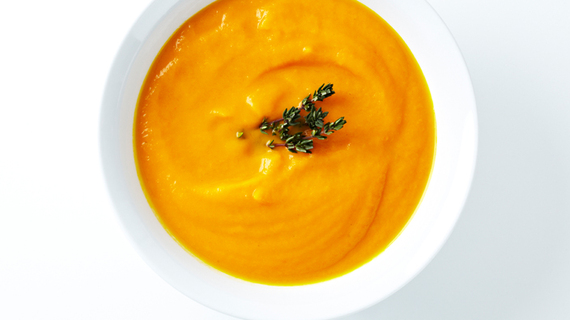 7. Roasted Sweet Potato, Parsnip & Apple Soup
The sweetness of the roasted potatoes and parsnips, combined with intense apple cider and mild shallots, creates a hearty and delicious soup that is guaranteed to deliver satisfying spoon after spoon.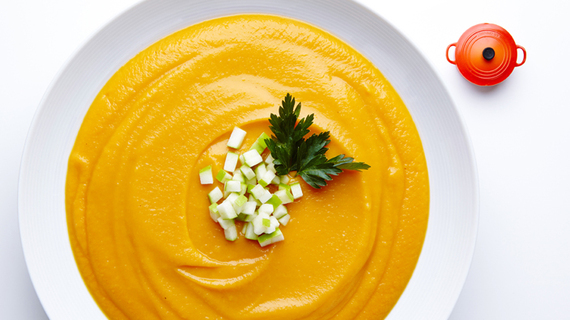 8. V​ietnamese Vegetable & Tofu Pho Soup
​Vegetables, tofu and rice noodles, all in an ambrosial broth infused with garlic, ginger, coriander, cinnamon and anise.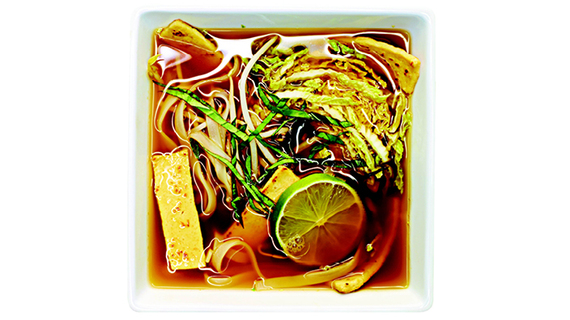 9. Butternut Squash Soup with Crunchy Maple Croutons
Packed with roasted butternut squash, apples, thyme, garlic and a hint of maple, this satisfying soup makes for the perfect winter lunch.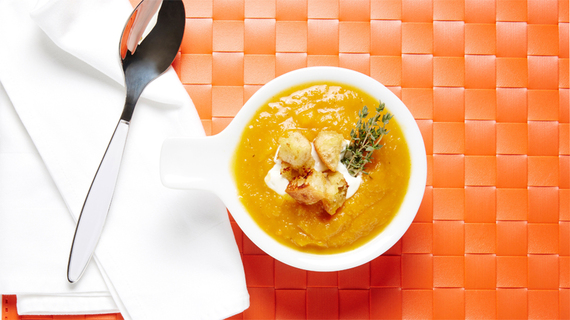 10. Deliciously Easy Tomato Soup with Parmesan Dumplings
Here it is, a delicious tomato soup that can be made in under 30 minutes, but, don't let the speed fool you. This quick bowl of comfort not only offers up depth of flavor, but also is elegantly topped with Parmesan dumplings to make it a perfect entertaining first course.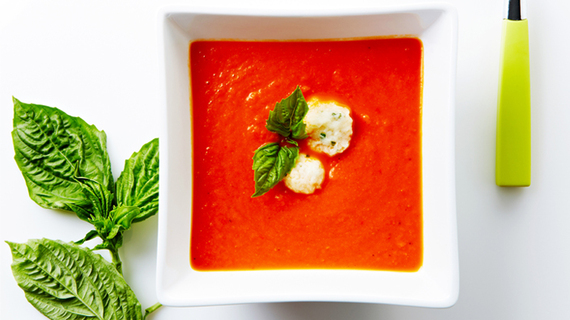 Follow HuffPost Canada Blogs on Facebook
Also on HuffPost: