Summer is almost here! Which means we're saying a tearful farewell to our favourite winter warm-ups; hot chocolate, mac n' cheese bites, pumpkin pies and beaver tails. As we get ready for summer entertaining and afternoons spent lounging by the pool, we're switching gears and serving up lighter bites to satisfy our cravings.
But if you fear the season for indulging is behind us, think again. From fruit bowls to lettuce wraps, we're thinking outside the snack wrapper. Snack-aholics, prepare to rejoice because your in-between-meal nibbling is about to get really smart!
Satisfy your next snack attack with this list of our top 10 healthy summer snacks and get ready to savour your summer. No need to cover up around the pool, we've got your back with this winning combo of tasty treats that are guilt free. So get ready to dig in and enjoy.
1. HONEY ROASTED SPICED NUTS
Aromatic garam masala brings an awesome Indian flavor to these sweet and spicy mixed nuts.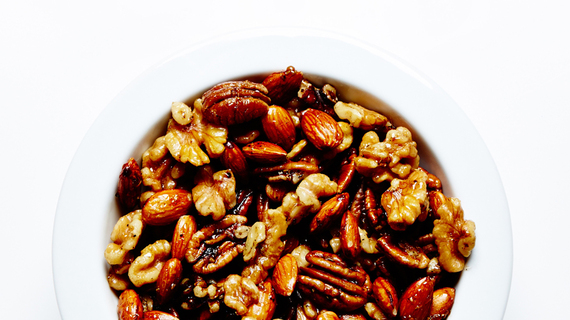 2. APPLE, CARROT AND GINGER SMOOTHIE
This vitamin-packed apple, carrot and ginger smoothie, the perfect combination of sweet and slightly spicy, will fill you up and power you through the day.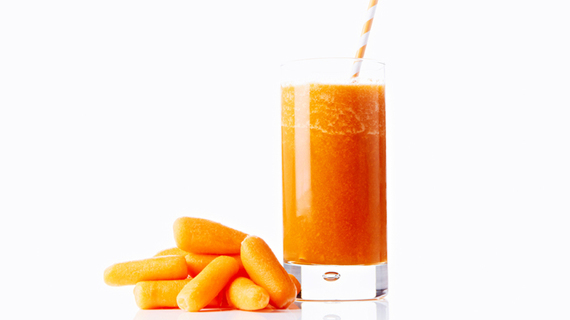 3. ZESTY PARSLEY POPCORN RECIPE
Move aside, peanuts. There's a new cocktail snack in town, a Zesty Parsley Popcorn that's perfect with everything from margaritas to martinis.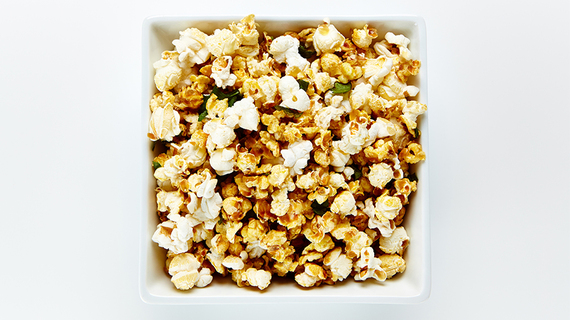 4. THAI CHICKEN MEATBALL LETTUCE WRAPS
Chew with your mouth closed. Don't put your feet on the table. That's pretty much the extent of my rules governing dining etiquette. When it comes to eating I like to take my cue from the Indian culture, hands-on. Fiddling with my food since childhood, these moo-shu-like lettuce wraps are another great excuse to hold dinner in the palm of my hand. Now I just have to remember: napkin, not sleeve.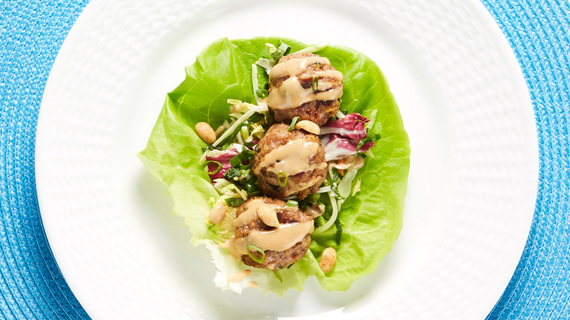 5. HEALTHY GREEN TEA ENERGY SMOOTHIE RECIPE
Think green and get your glow on with this super healthy Green Tea Energy Smoothie, a delicious combination of green tea, spinach, avocado, bananas and apples.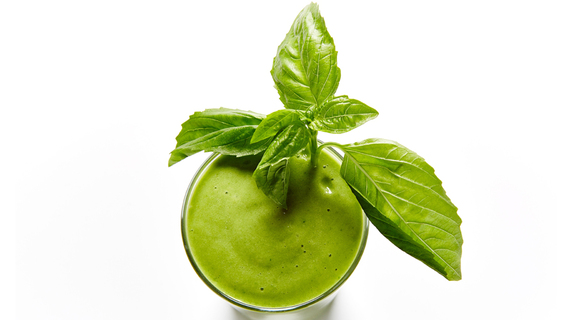 6. VEGETABLE SALAD ROLL RECIPE
Though these look intimidating, making your own salad rolls couldn't be easier. Grab this Vegetable Salad Roll recipe and get rolling because they make for a perfect healthy appetizer. Simply wet the rice paper in water, fill them with a combination of vegetables (or shrimp or chicken, if you prefer) and dip them in your homemade Thai Dipping Sauce.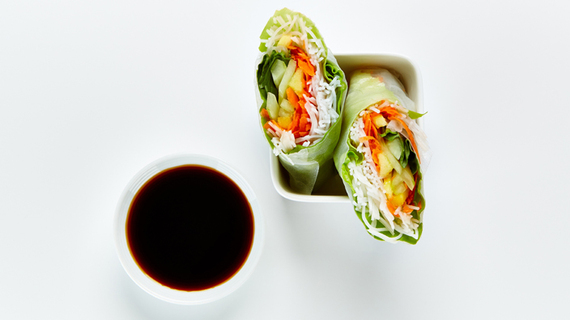 7. ZESTY GUACAMOLE WITH SPICED PITA CHIPS
Holy Guacamole! This recipe for zesty guac and homemade spiced pita chips is unbelievably easy and delicious.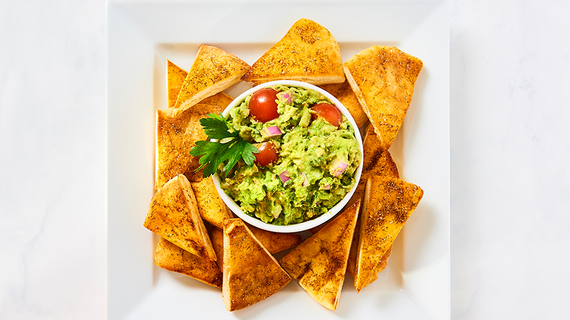 8. BAKED KALE CHIPS
Reach for a bunch of kale and bake up these healthy and delicious Kale Chips.
PS. If you'd like to move beyond the classic kale chip, we've come up with 5 FANTASTIC FLAVORED CHIPS.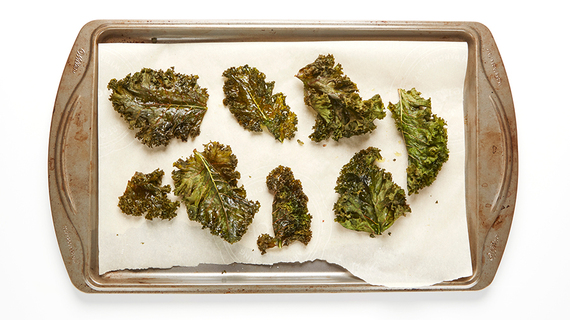 9. ROASTED RED PEPPER HUMMUS WITH SPICED PITA CHIPS
This delicious dip is our go-to quick and easy snack for the dreaded unexpected "drop-by". A few pulses in the food processor and you've got a creamy, garlicky, lemony blend of chickpeas, roasted red peppers, olive oil and spices. Paired with addictive baked pita chips - wedges seasoned with cumin and salt - it's no wonder they come a-knockin' at all hours.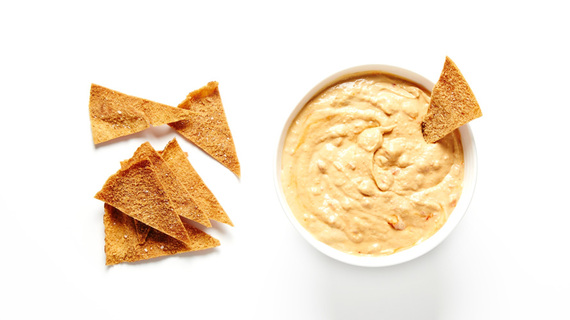 10. BLUEBERRY PISTACHIO FROZEN YOGURT BARK RECIPE
Got the munchies? This healthy snack of frozen Greek yogurt with blueberries and pistachios will curb your hunger!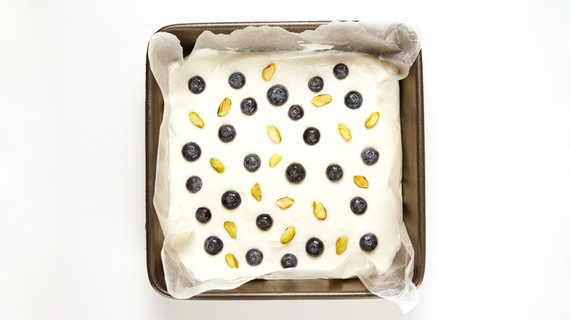 Follow HuffPost Canada Blogs on Facebook