When it comes to holiday entertaining, I'm sure many of us imagine welcoming guests into our tidy house while carrying a tray of appetizers as a heavenly aroma of freshly baked cookies wafts from the kitchen.
But reality is often a far cry from this picture-perfect scene. The dog usually times his mad dash thru the house with muddy paws just moments before the bell rings. And, try as you might to freshen up the front hall, the smell from the kids' hockey bags puts up a good fight.
But fear not. Holiday entertaining isn't about things being perfect. It's about finding time to be with the ones you love. So to help you embrace the chaos of real life we've got tips for how you can transform your home into an aroma-filled holiday oasis in a few easy steps. Now you'll have them so focused on how great your house smells, they won't notice anything else!
For each of these aroma recipes, simply combine each of the ingredients, along with 4 cups of water, in a pot and bring to a boil. Once boiling, lower heat, allow to simmer, and sit back and inhale as your kitchen (and the rest of your home) start to smell divine.
1. Lemon + Vanilla + Rosemary
Yup, the Williams-Sonoma secret (that scrumptious smell when you walk in their stores) is out of the bag with this lemon, vanilla and rosemary mix.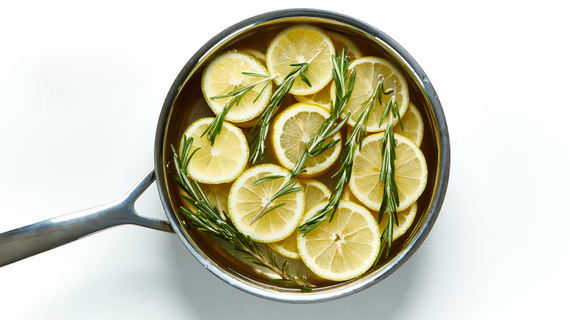 2. Lime + Vanilla + Thyme + Mint
This lime, vanilla, thyme and mint mix lends a refreshing citrus scent to every room.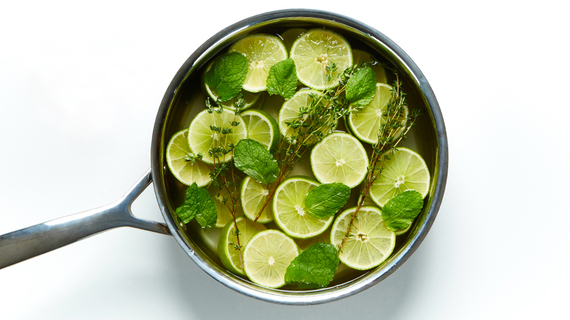 3. Orange + Almond + Ginger
The terrific trio of orange, almond and ginger emit a warm and welcoming aroma.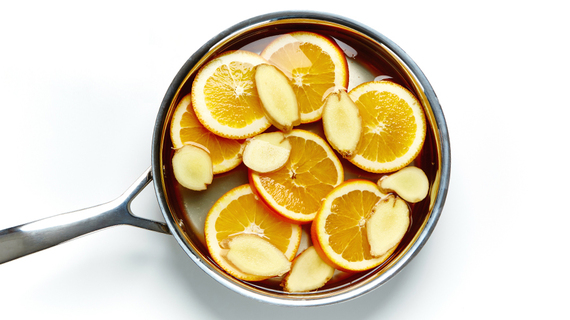 4. Pine + Bay Leaves + Nutmeg + Star Anise
Bring the fresh outdoors inside with this mix of pine or cedar twigs, along with bay leaves and nutmeg.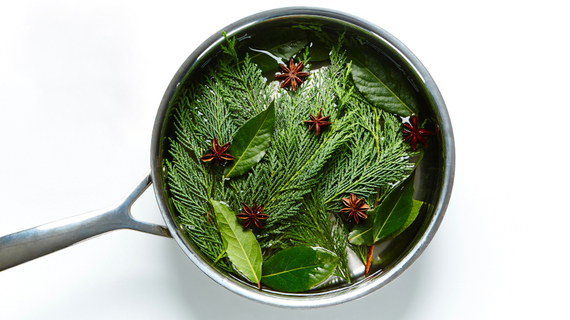 5. Pineapple + Coconut + Lemons + Limes + Oranges
Not heading south this year? Bring the beach to you with this tropical mix of citrus fruits, pineapple juice and coconut extract.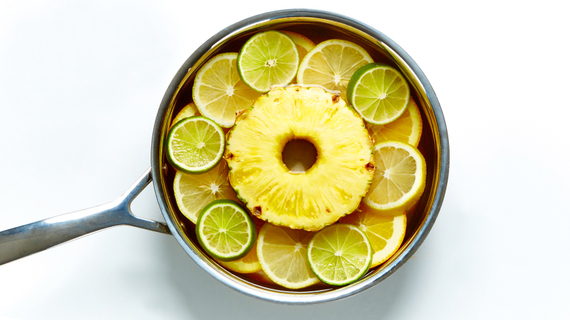 Now that you are enjoying your company, check out some of our favourite recipes for easy holiday appetizers.
Shrimp Rice Paper Rolls
Easy to make, Vietnamese rice paper is filled with a zesty shrimp salad, creamy avocado, crunchy vegetables and served with a wasabi dipping sauce.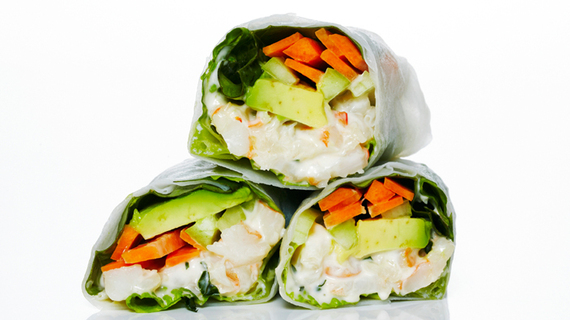 Lightened Up Crispy Baked Potato Skins
Addictive skins baked (not fried!) to crisp perfection and mounded high with crunchy turkey bacon and melted cheese.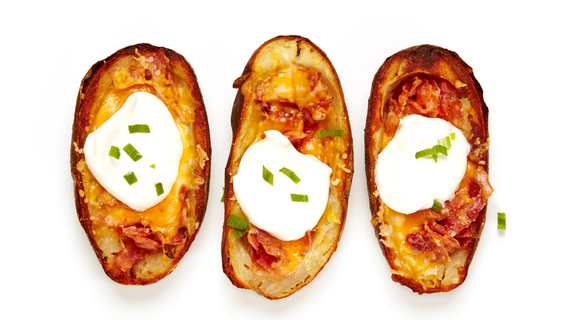 Sweet and Sticky Honey Baked Chicken Wings
These delicious Sweet and Sticky Honey Chicken Wings are baked until intensely gooey and fall-off-the-bone tender - get ready for a family-friendly, finger-licking, fantastic feast!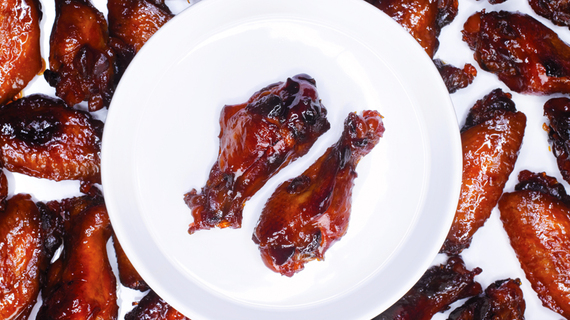 Grilled Beef Satay with Peanut Sauce
Aromatic lemongrass and smooth peanut sauce lend our easy beef satay full-bodied flavour.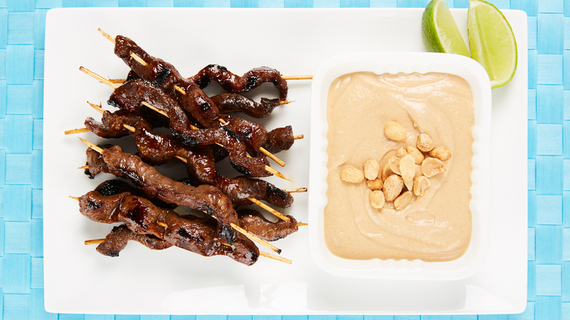 Maple Spiced Nuts
These roasted sweet (thanks to maple syrup) and spicy (cayenne pepper) mixed nuts are the perfect snack.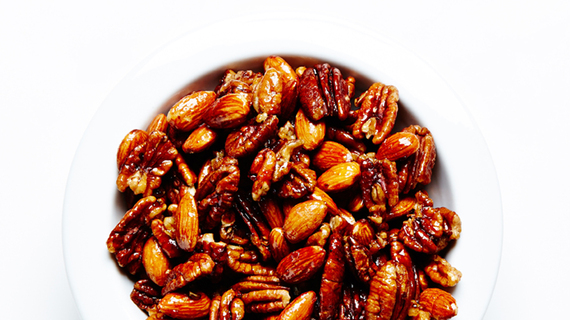 Follow HuffPost Canada Blogs on Facebook
Also on HuffPost: