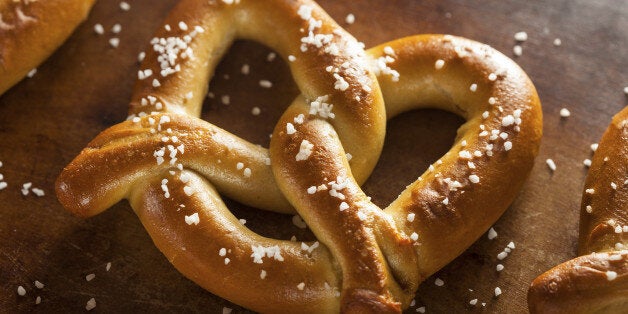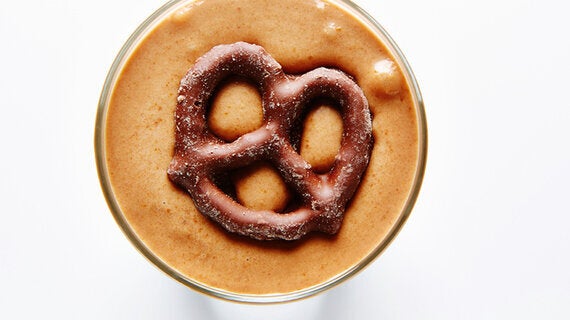 Get ready to celebrate good dough with these 5 creative pretzel recipes! From hot dogs to milkshakes, who knew your little pretzels could be so versatile? They can turn any regular dish into a tasty treat and they add a delightful crunch.
Before you chow down on our Top 5 Pretzel Recipes, let's not forget these wise words from George W. Bush, "When you're eating pretzels, chew before you swallow. Listen to your mother.".
Now with that in mind, check out these sweet and salty twists of deliciousness!
1. Hot Dog On A Soft Pretzel Bun
When you head to the ballpark, do you double fist it, salty pretzel in one hand and savoury hot dog in the other? Once again, Slugger (aka Lisa) is batting a thousand. Weary of watching me juggle pretzels and hot dogs, she has hit a home run with these hot-dog-hugging soft pretzel buns. Thanks to Lisa, I now have one hand free to catch that fly ball.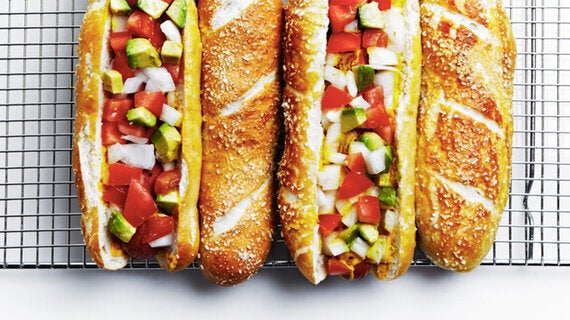 2. Home Made Pretzel Bites With Honey Mustard Dip
When you hear "homemade pretzels," do you get your knickers in a twist, nervous about creating the unique, knot-like shape? Well, fear not because Chef Lisa has simplified the process and shows you how to easily create these scrumptiously soft mini pretzels, golden brown bites perfect for parties and snacking.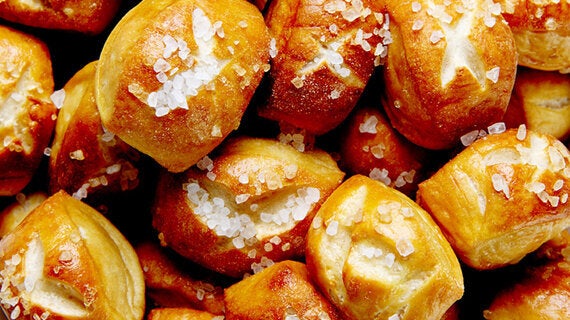 3. Pretzel Chocolate Caramel Popcorn
The secret is out of the bag - you can finally stop buying overpriced and stale candied popcorn! Lisa has created a recipe that allows you to easily and expertly whip up batch after batch of this incredible Chocolate Caramel Popcorn & Pretzels. In this sweet and salty treat (and amazing edible gift!), popcorn and pretzels are tossed with a homemade caramel sauce, baked and then drizzled with melted chocolate.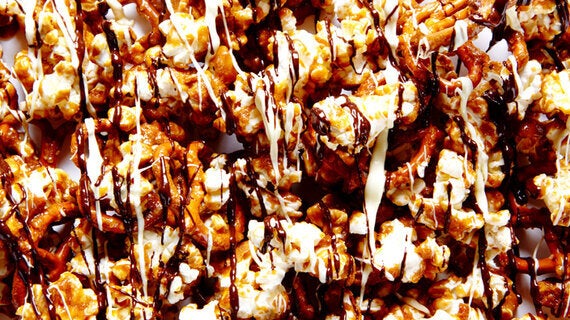 4. Pretzel, Chocolate & Peanut Butter Milkshake
This Chocolate, Peanut Butter and Pretzel Milkshake is guaranteed all your sweet and salty cravings, a delicious blend of creamy ice cream with chocolate syrup, smooth peanut butter and chopped pretzels.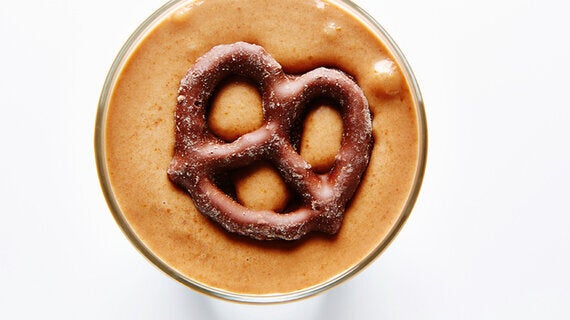 5. Chocolate, Peanut Butter & Pretzel Scrumptious Truffles
For the perfect sweet and salty one-biter, whip up a batch of these simple Chocolate Peanut Butter & Pretzel Truffles. Scrumptious, decadent and memorable, this is a great way to celebrate National Pretzel Day !!!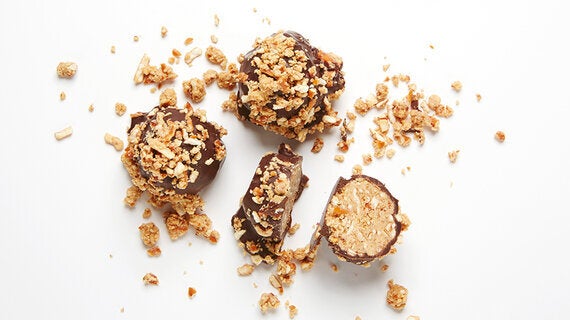 Follow HuffPost Canada Blogs on Facebook