March is National Nutrition Month. This annual campaign strives to educate and inform about the importance of making good eating choices. But before you let out a sigh and reach for that bag of chips, we're here to help you get excited about all the delicious food you can enjoy while on the path to good eating habits.
Healthy food doesn't have to be bland and boring. We've rounded up some of our favourite healthy recipes that are flavourful and fantastic and won't have you missing those greasy cheeseburgers and fries.
So prepare to put your best fork forward and dig in to these delicious recipes. And for more information about National Nutrition Month, check out the website HERE
Easy Teriyaki Salmon Rice Bowl
Ready to be bowled over? Check out this incredible Japanese-style Teriyaki Salmon Rice Bowl, an easy, healthy and extremely tasty meal. The homemade teriyaki sauce (it's easy, we promise) is lustrous and lends a sweet and tangy glaze to the tender roasted salmon. Paired with sautéed spinach and creamy avocado, this hearty-yet-healthy salmon is superb.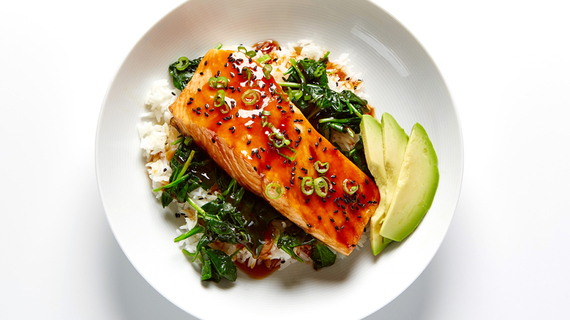 Easy Baked Zucchini Chips
Forget the fat and calorie-laden processed potato chip. You can have all the crunch and satisfaction you crave, but without the guilt. Did you ever think zucchini could lift you out of your potato rut? It can, and never more so than with these totally delicious oven-baked zucchini chips. Coated in a breadcrumb and parmesan crust, these easy zucchini chips trump boring spuds, every time.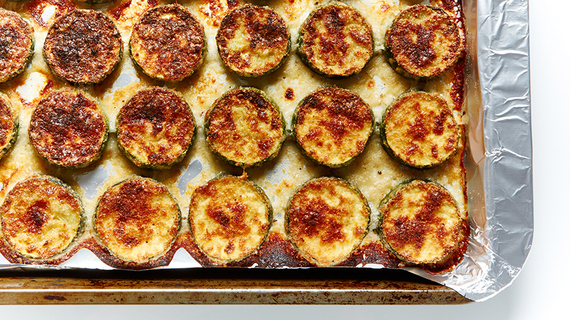 Zesty Mediterranean Couscous Salad
If you're looking for the perfect big bite, you've found it with each forkful of this lemony Israeli couscous salad. A super-easy recipe, this satisfying salad combines tender Israeli couscous (aka pearl couscous) with roasted red peppers, arugula, mozzarella and basil.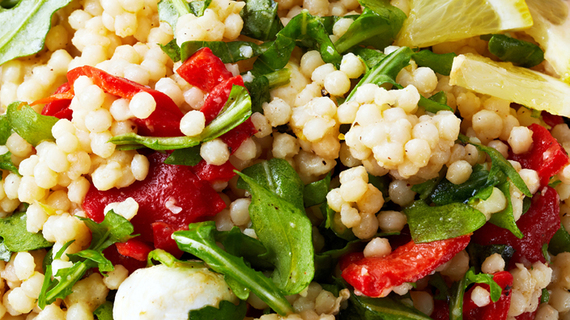 Vegetable Salad Rolls
Though these look intimidating, making your own salad rolls couldn't be easier. Grab this Vegetable Salad Roll recipe and get rolling because they make for a perfect healthy appetizer. Simply wet the rice paper in water, fill them with a combination of vegetables (or shrimp or chicken, if you prefer) and dip them in your homemade Thai Dipping Sauce.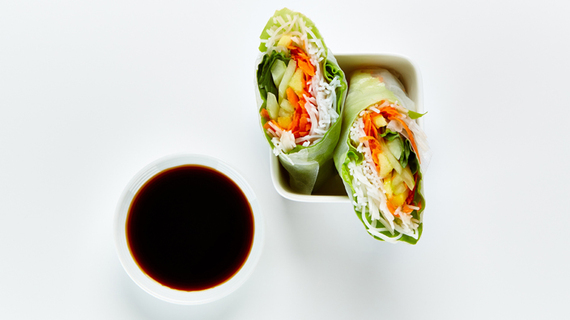 Lemon Dill Grilled Chicken
This Lemon Dill Grilled Chicken is quickly going to become your dependable, delicious and easy "old faithful" in your recipe repertoire, a simple yet hugely flavorful grilled chicken that has been marinated in a zesty lemon, lime, dill and dijon mixture.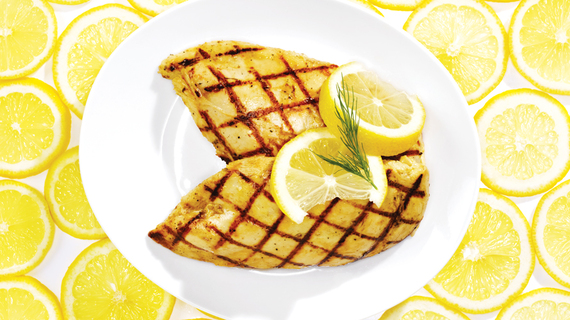 Roasted Sweet Potato Quinoa Bowl
This healthy and hearty Sweet Potato Quinoa Bowl, a creative combo of protein-packed quinoa, roasted sweet potatoes and avocado, is drizzled with a maple dressing and topped with roasted almonds, an egg and leafy sprouts.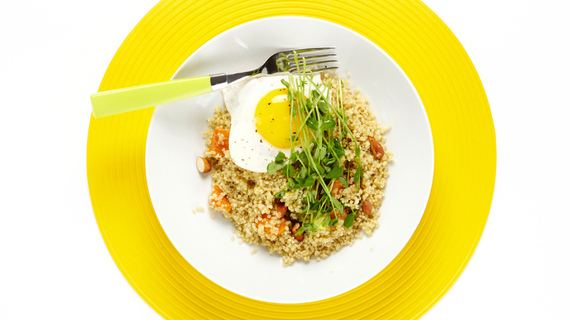 Roasted Halibut with Avocado and Corn Salsa
This Halibut with Avocado & Corn Salsa is a super healthy and delicious dinner that can be served up in only 15 minutes. Roasted until tender, spice-rubbed halibut is placed atop a fresh corn and creamy avocado salsa, making this recipe a weeknight go-to for people on the go!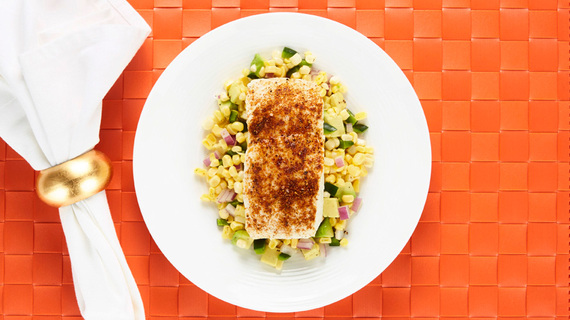 Tomato Cucumber and Pita Salad
While we love stuffing them, we're thrilled to cut up our pitas for this easy and refreshing Middle Eastern salad. A combination of juicy tomatoes, crunchy cucumbers, sliced pita and peppers tossed with mint, parsley and a lemon dressing, this pita salad is both fresh and fantastic.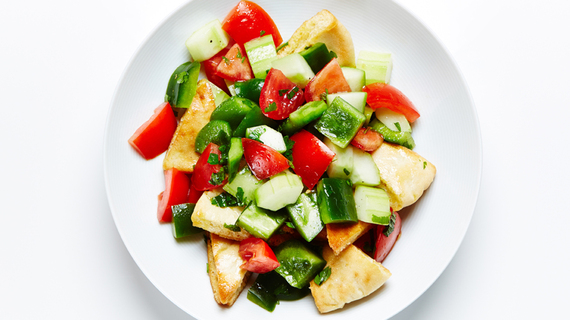 Bluebery Pistachio Frozen Yogurt Bark
Got the munchies? This healthy snack of frozen Greek yogurt with blueberries and pistachios will curb your hunger!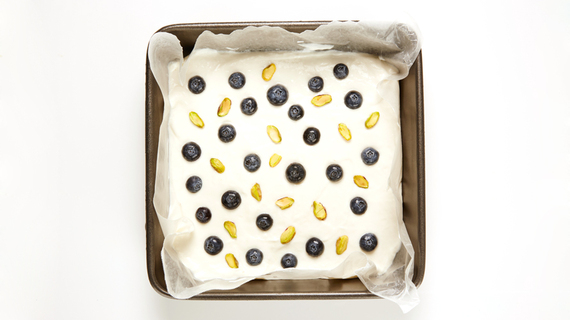 Homemade Cranberry Almond Granola Bars
If you're not a "breakfast person," if you need something to eat every few hours or if you detest preservative-laden packaged granola bars, this is the perfect recipe for you. These easy, homemade granola bars are packed with oats, almonds and cranberries. Not only are these chewy bars a sweet portable snack, but they also lend themselves to endless flavor options - feel free to sub in other nuts and dried fruits for a different bar.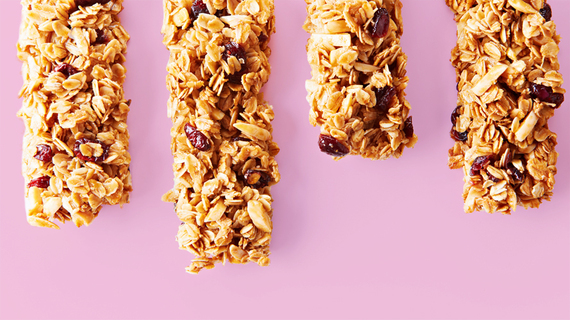 Follow HuffPost Canada Blogs on Facebook
Also on HuffPost: