A new year means new beginnings, resolutions, and a fresh start. With 2017 finally among us, we can't help but anticipate all the exciting (and tasty) opportunities that lie ahead!
Fittingly, Pantone's colour of the year, Greenery, reflects the exhilarating feeling of evolving. This refreshing and revitalizing zesty yellow-green shade is a symbol of new beginnings.
"Greenery bursts forth in 2017 to provide us with the reassurance we yearn for amid a tumultuous social and political environment. Satisfying our growing desire to rejuvenate and revitalize, Greenery symbolizes the reconnection we seek with nature, one another and a larger purpose." - Leatrice Eiseman, Executive Director of the Pantone Color Institute.
To celebrate this beautiful shade, we've come up with 10 delightful recipes that will revitalize your palate.
Greenery has never tasted so good!
1. Roasted Brussels Sprouts with Maple Dressing
Tossed in a sweet and tangy maple mustard vinaigrette, these tender sprouts are going to have an entire nation jumping on the Brussels bandwagon.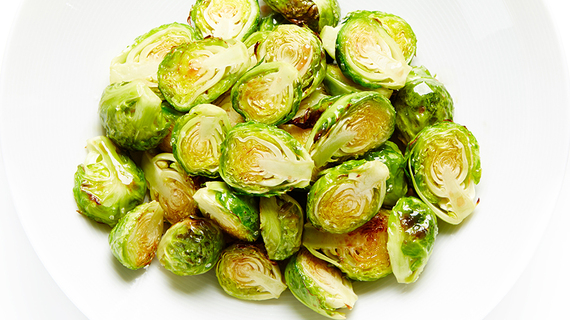 2. Healthy Vegetable Lentil Soup
This fragrant, hearty, spiced, vegetable-packed lentil soup recipe will transport you straight to the Taj Mahal.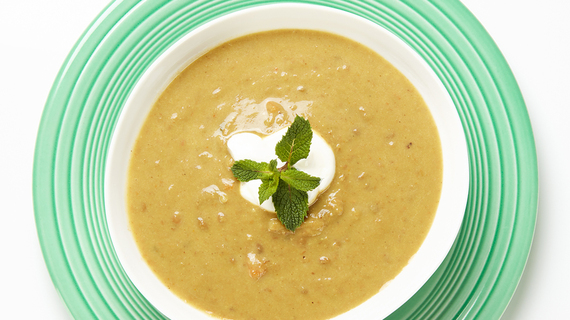 3. Baked Kale Chips
Reach for a bunch of kale and bake up these healthy and delicious Kale Chips.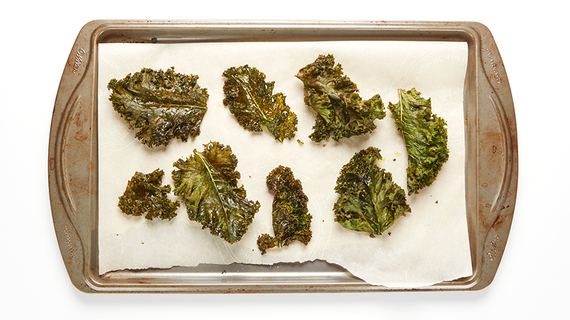 4. Warm Potato Kale Salad
This Warm Potato Kale Salad, dressed in a delicious miso and mustard vinaigrette, is a superstar side dish! Fresh and healthy kale is combined with golden and tender oven-roasted mini potatoes, making every bite both crunchy and creamy.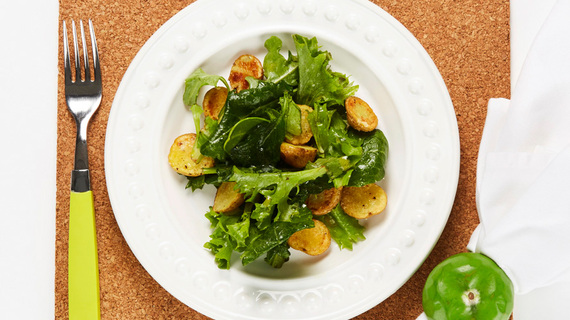 5. Broccolo, Grape and Cranberry Salad
When we say "raw broccoli salad," we're often met with looks of skepticism. But, one bite of this juicy grape, tart cranberry and fresh broccoli salad -- creamy, crispy, sweet, sour and salty -- is all it takes to make believers even out of the biggest salad cynic!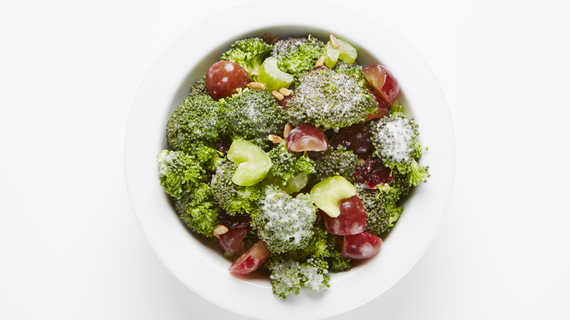 6. Seven Bean Salad
This quick, easy and healthy salad, a combination of tasty beans tossed in a tangy Lemon Dijon dressing, is guaranteed to become a staple at your table.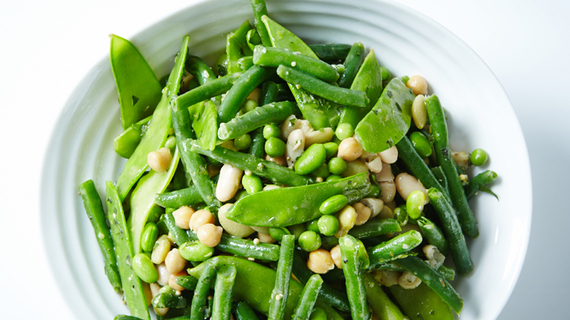 7. Honey Dijon Asparagus and Almonds
The fleshy green spears are easily enhanced with the addition of this honey Dijon vinaigrette, a light tangy dressing that perfectly balances the sweet with savory. To gussy things up even more, the tender-crisp stalks are sprinkled with lightly toasted almonds, providing a nutty crunch in every bite.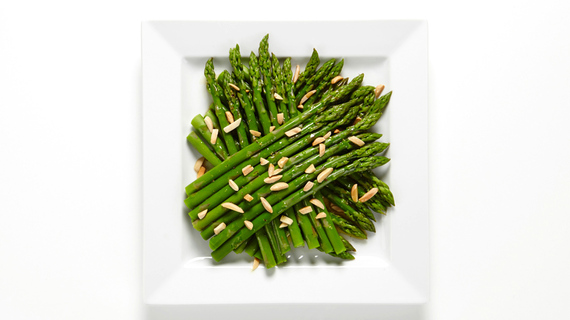 8. Steakhouse Creamed Spinach
Using whipped cream cheese, our easy, silky smooth spinach brings home all the taste of the upscale steakhouse without the $15 side-dish robbery and the velvet banquettes.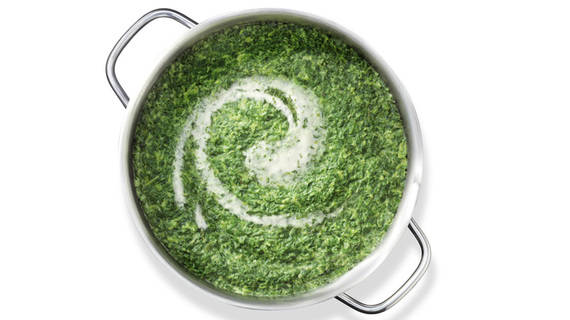 9. Healthy Green Tea Energy Smoothie
Think green and get your glow on with this super healthy Green Tea Energy Smoothie, a delicious combination of green tea, spinach, avocado, bananas and apples.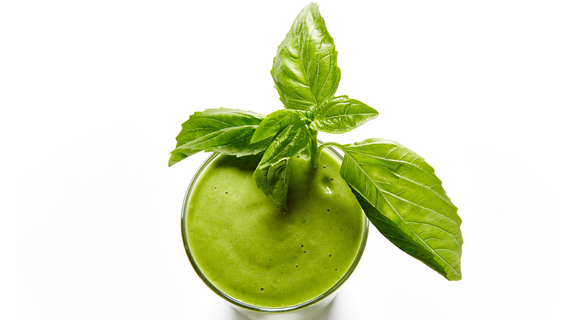 10. Fudgy Chocolate Mint Brownies
These Thick Mints (trademark pending) are moist and fudgy chocolate mint brownies covered in a creamy white chocolate frosting. One delicious bite of these and you'll see that we've definitely earned our Brownie points.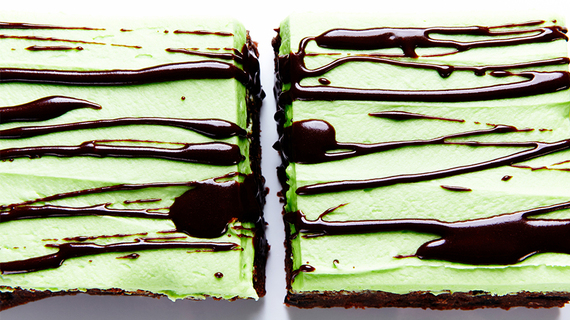 Follow HuffPost Canada Blogs on Facebook
Also on HuffPost: