Rawpixel Ltd via Getty Images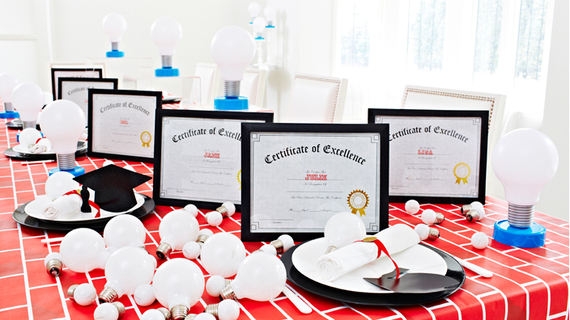 It's that time of year again when our hardworking students get ready to graduate. While graduation lasts only a day the memories last forever, so give them a celebration they'll never forget with these eats and tips for a perfect Grad party.
As you know, no celebration of ours is ever complete without a delicious menu to pull it all together. So we're here to help you show your pride and support for your smarty-pants graduate with all their favourite foods. From Macaroni & Cheese Bites and Zesty Guacamole with Spiced Pita Chips, to a Triple-Stuffed Oreo Cake, you will blow their brains with this selection of favourite party eats. So get your party hats ready to cap off with our recipes for the perfect Graduation celebration.
And because we want you to throw an A+ event, we added some grad Party Tips and the perfect Gift Idea for students leaving home for the first time. Check it out!
1. CHAMPAGNE PUNCH RECIPE
Looking for sunshine in a pitcher? Well, you've got it with this incredibly easy Champagne Punch recipe, a citrusy combo of orange, lemon and lime juice, along with sparkling champagne. Every pour is summer in a glass!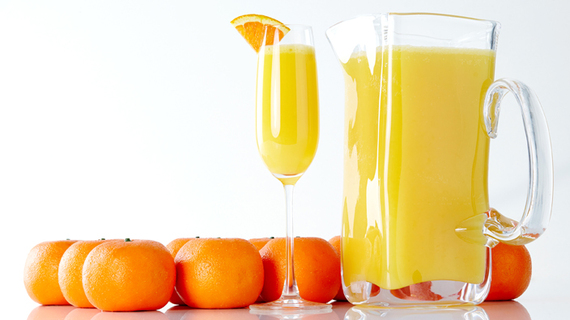 2. ZESTY GUACAMOLE WITH SPICED PITA CHIPS
Holy Guacamole! This recipe for zesty guac and homemade spiced pita chips is unbelievably easy and delicious.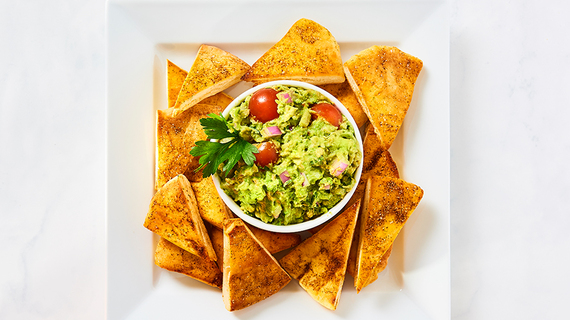 3. MACARONI AND CHEESE BITES RECIPE
Looking for the perfect one-biter? These Macaroni and Cheese Bites, balls of cheesy noodle greatness, are coated in breadcrumbs and baked to golden perfection.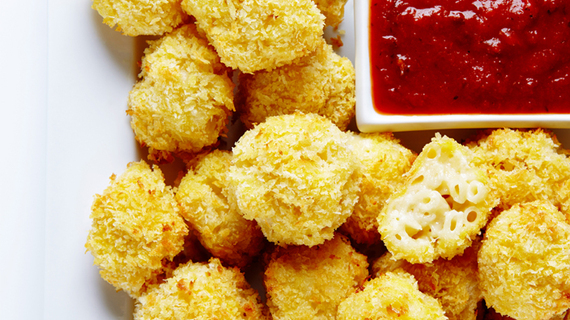 4. GRILLED CHICKEN SKEWERS WITH FRESH PEACH SALSA
Spread the warm weather love with these easy and amazing Grilled Chicken Skewers topped with juicy Peach Salsa.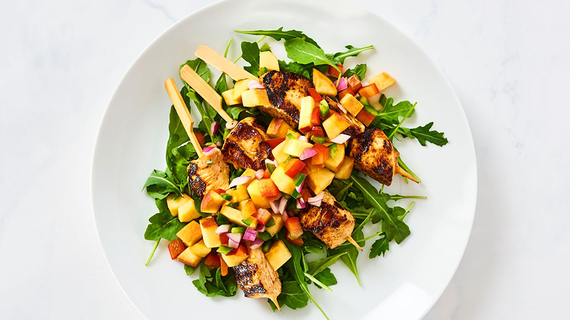 5. WATERMELON PANZANELLA SALAD RECIPE
Keep cool with this super easy Watermelon Panzanella Salad, the perfect summer salad of juicy watermelon, crunchy bread, tangy feta and peppery arugula, all tossed in a scrumptious honey lime dressing.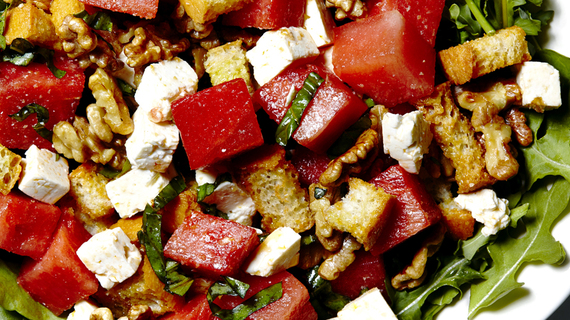 6. KALE AND ROASTED RED PEPPER PIZZA
We've never met a pizza we didn't like (New York or Chicago or Sicilian style!) but we rarely find one we love as much as this homemade Kale and Roasted Red Pepper Pizza. Simple to make (really, don't be intimidated), a crispy thin crust is topped with gooey mozzarella, tangy feta, sautéed kale and roasted red peppers. Make this and you'll never eat pizza from a box again!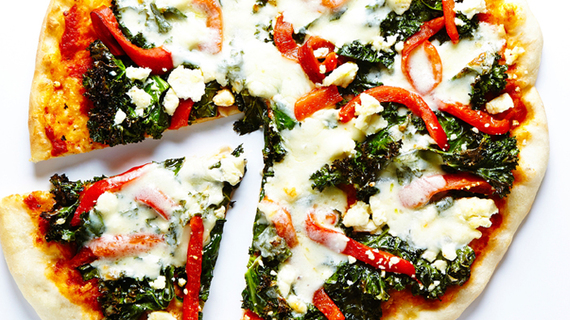 7. SAUCY ITALIAN MEATBALL SLIDERS
Want the perfect cocktail party conversation starter? These Meatball Sliders will do all the talking..."Yum, yum, yum..." Smothered in a homemade, hearty tomato sauce and sandwiched between melted mozzarella, parmesan and soft buns, these Meatball Sliders will leave everyone speechless.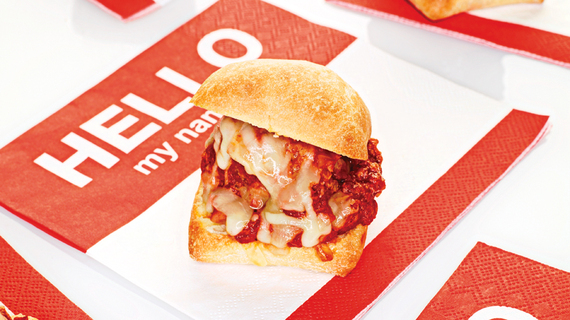 8. HOMEMADE FUNFETTI CUPCAKES RECIPE
Looking for cupcakes with a huge FUN factor? You've found them with these Vanilla Funfetti Sprinkle Cupcakes, moist and flavorful (thanks, fresh vanilla beans!) sprinkle-studded cupcakes topped with creamy and smooth vanilla frosting and finished with homemade (and addictive) white chocolate Rice Krispie crunch. Oh, and did we mention that there are sprinkles everywhere?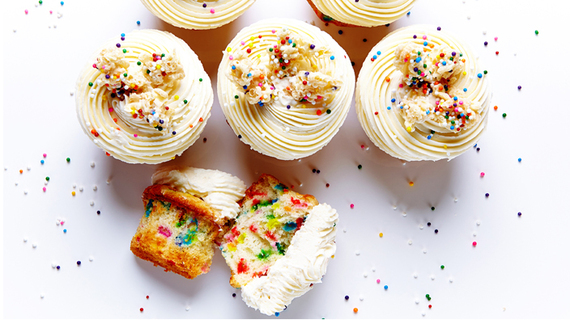 9. TRIPLE-STUFFED OREO CAKE RECIPE
How do you transform a classic cookie into a decadent dessert? You follow the easy directions (albeit a bit longer than most) for this sky-high Triple-Stuffed Oreo Cake. The results are outstanding - super-moist chocolate cake is sandwiched between layers of super-creamy Oreo frosting and topped with mounds of super-addictive White Chocolate Oreo Popcorn. Trust us...you won't be sorry.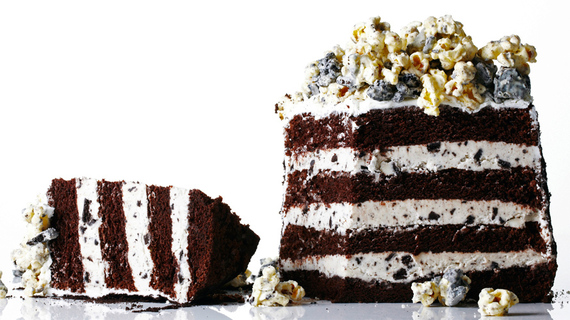 10. THE PERFECT GIFT FOR A HEALTHY GRADUATE LIFE
Mom's food is gonna be a big loss for university students. And that's when our best-selling cookbooks come rescue your graduate stomach. With quick, affordable and fool-proof recipes, Bite Me More cookbooks should be part of the school materials!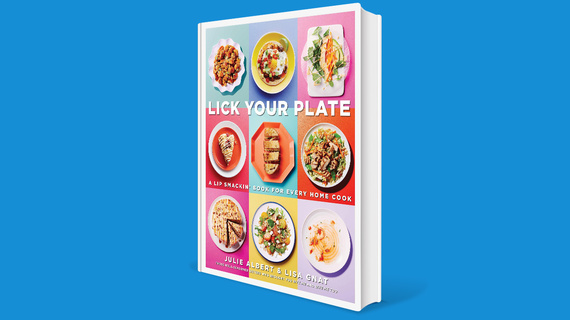 11. A FUTURE-IS-BRIGHT GRADUATION PARTY
Get an A+ by throwing this fun and easy Graduation Party for friends and family, the perfect way to celebrate the star student in your life.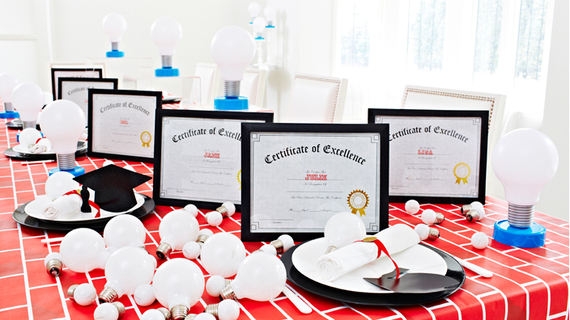 Follow HuffPost Canada Blogs on Facebook