Yes, rainbow foods are actually a thing and we don't know about you, but pictures of this funky food trend have been flooding our Facebook feed! It's pretty, it's summery, and it's not just for kids.
Since June 1st is the official kick-off of Pride Month rainbows will be everywhere, so why not on your plate? It's time to join the festivities and give this trend a try. You'll be the star at your next backyard party or potluck because, let's face it, food tastes better when it's pretty and colourful.
Get ready for some genuine "wows" and yummy colours in your tummy. From a cheery fruit salad for breakfast to gorgeous healthy salads and magical deserts, scroll through our favourite recipes and prepare to taste the rainbow.
1. Eat a Rainbow Salad (or How to Get Kids to Feel Good About Eating Healthy)
One of the ways I think you can combat the food envy that can go down between kids is to try to make healthier food at least look more appealing. Straight up marketing. Like this super pretty fruit salad. I mean, have you ever? You know your kids are going to like the fruit -- it's not that my kids don't like eating the berries they snack on at the park now. It's just that in a tupperware container it's not so thrilling. This, thought, this is a Fruit Rainbow! OK, I've got a five year old daughter and pretty is very, very important right now.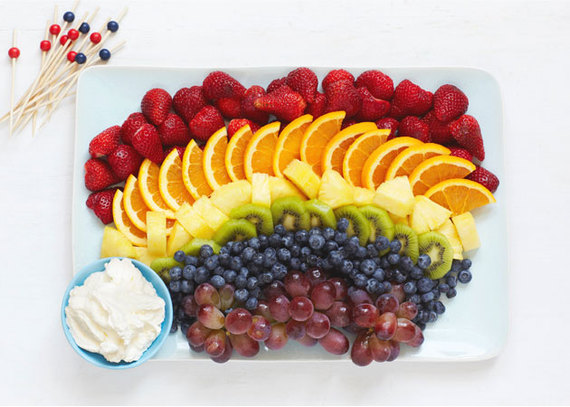 2. Avocado Veggie Rainbow Rolls + Tangy Tahini Dipping Sauce
I generally abhor salad prep. I love to eat salad. But the prep, no. So much washing and spinning and trimming and seeding and cutting. But these rolls and the dipping sauce. Oh I'll do it for them. They are one of my favorite ways to eat a load of vegetables in one sitting. The filling can be quite versatile.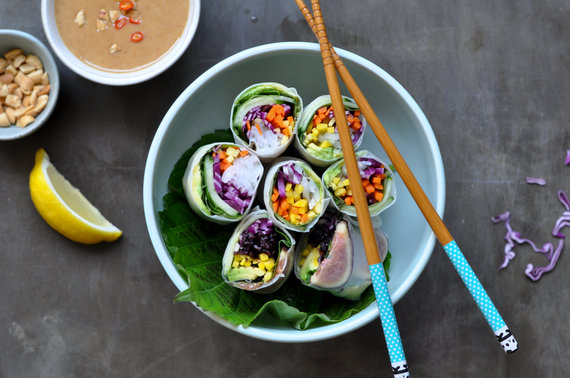 3. A Rainbow of Ravioli
Making your own ravioli opens up a virtually unlimited number of pasta flavouring and filling options. I've kept things simple with a cheese and ricotta filling for the purposes of this demo, but think of all the amazing options -- saffron pasta filled with smoked salmon, spinach pasta filled with mushroom, blueberry pasta filled with lemon zest and mascarpone... the pastabilities possibilities are endless.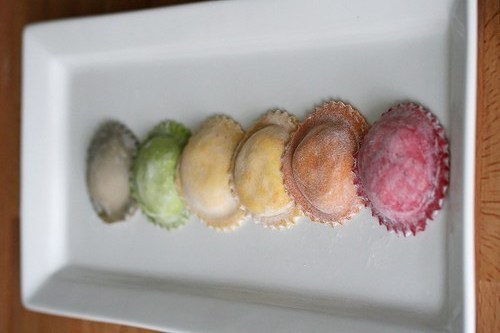 4. Rad Rainbow Raw Pad Thai
If I could summarize in a single recipe what a healthy vegan diet means to me, this bowl might just be it. It's fresh, crisp, vibrant and heavy on the veggies with plant-based proteins throughout and a creamy and indulgent almond butter dressing. In other words -- the perfect balance of this-tastes-freakin-amazing and this-makes-me-feel-freakin-amazing. I was bouncing off the walls with energy after I ate this....actually I still am.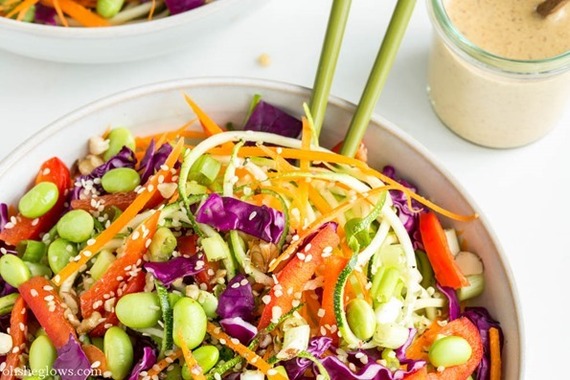 5. Rainbow Party Pancakes
A pretty rainbow pancake recipe that's naturally coloured using blueberries, raspberries, spirulina and mangoes. To celebrate you and all you've done for me.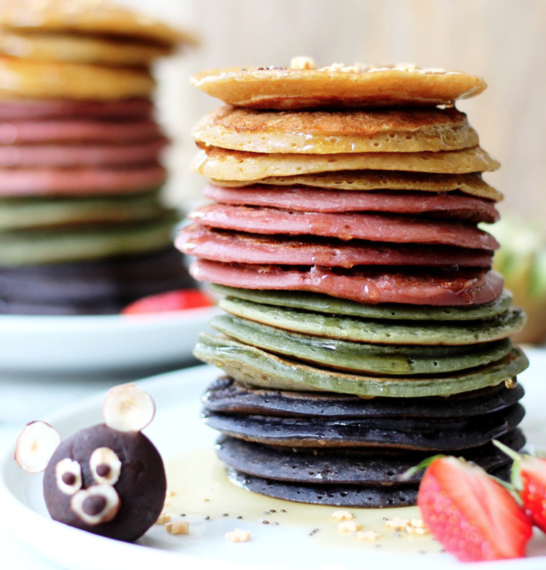 6. Rainbow Bark Recipe
Looking for the pot of gold? You found it with this colourful Rainbow Bark, a white chocolate and candy gold mine.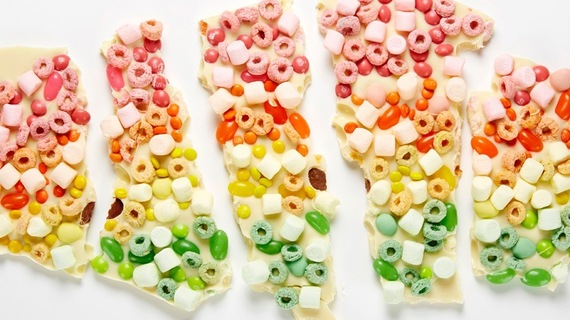 7. Layered Rainbow Jello Recipe
Is there anything more magical than rainbow jello? I remember being so excited when my mom used to make this for us when we were kids. Of course, she didn't really do whole rainbows, just two or three colours. I have fond memories of me trying to peel apart the layers perfectly.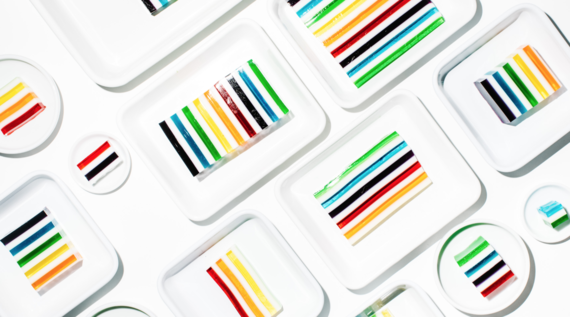 8. Rainbow Layer Cake Recipe
We don't covet the pot of gold. We want the rainbow. Yes, the rainbow, especially when we consider Chef Lisa's Rainbow Layer Cake, four sweet layers of brightly colored cake coated in a creamy vanilla icing and decorated with Skittles candy. While this cake is jaw-droppingly impressive, it's also surprisingly simple to make. What are you waiting for? Chase the rainbow!!!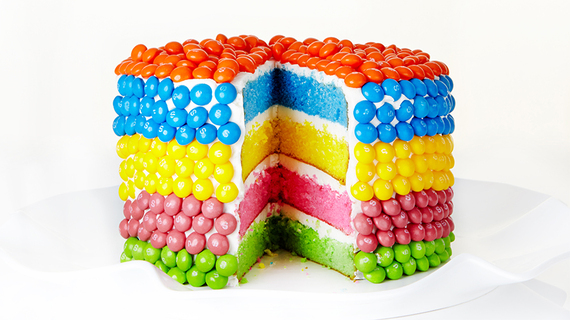 Also on HuffPost: