Remember the good old days as a kid when snack time was the best part of your day? Well, there's no reason why you still can't indulge in this favourite pastime. Maybe it won't involve recess, or emerge from plastic wrap and a Charlie Brown lunchbox, but what could be better than taking a break from your busy day and indulging in something delicious?
No one can resist a delicious snack, so you'll have no trouble rounding up some friends to join you. Or if you're looking to get everyone together -- these recipes will do the trick. So get ready to relive all the excitement of snack time and take a trip down memory lane because we've got 10 ultra delicious snack recipes that will make you feel like a kid again! Spruce up your day with these mouthwatering bites and get cooking/baking these ultimate snacks.
1. Lightened Up Crispy Baked Potato Skins
We love bar food, finger foods and easy appetizers. Unfortunately, those usually mean unhealthy and grease-laden. Not anymore, thanks to this recipe for Crispy Potato Skins, addictive skins baked (not fried!) to crisp perfection and mounded high with crunchy turkey bacon and melted cheese.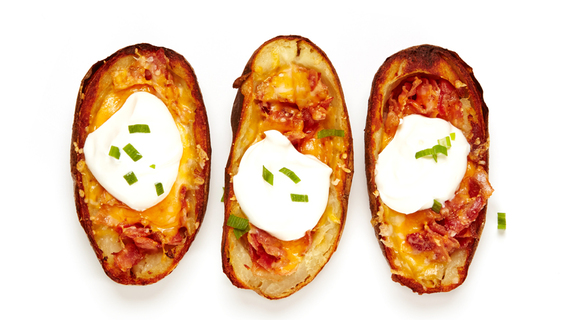 2. Loaded BBQ Chicken Nachos
Chips and cheese. Sounds pretty basic, right? Not when Chef Lisa gets her mitts on this classic combo. This easy recipe for BBQ Chicken Nachos, piled high with all the fixings (not to mention a great twist of subbing in BBQ sauce for salsa) are scrumptious. Get ready for love at first bite.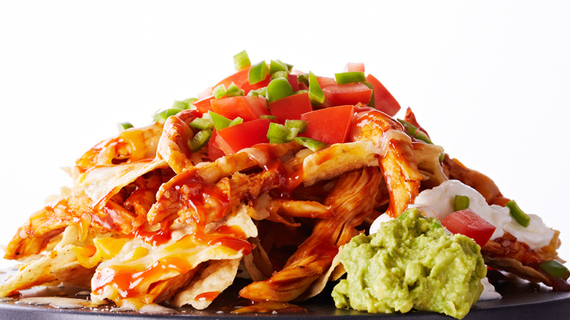 3. Macaroni and Cheese Bites
Looking for the perfect one-biter? These Macaroni and Cheese Bites, balls of cheesy noodle greatness, are coated in breadcrumbs and baked to golden perfection.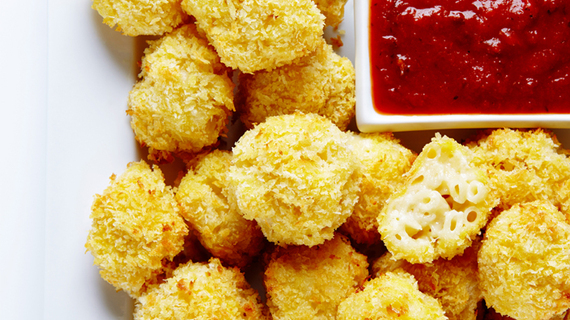 4. Texas Chili Cheese Fries
How do you take a food truck and carnival classic and transform it into home fare? Simple. You put Chef Lisa on it and she creates these off-the-charts delicious Texas Chili Cheese Fries, a meal in itself. Spice-coated, crispy baked (not fried!) French fries are smothered in a ribbon-winning, hearty homemade chili, sprinkled with sharp cheddar cheese and finished with a spicy pico de gallo (tomatoes and jalapeños and parsley!) fresh salsa.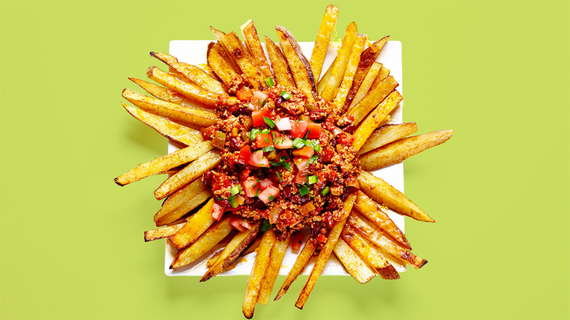 5. Pretzel Bites with Honey Mustard Dip
When you hear "homemade pretzels," do you get your knickers in a twist, nervous about creating the unique, knot-like shape? Well, fear not because Chef Lisa has simplified the process and shows you how to easily create these scrumptiously soft mini pretzels, golden brown bites perfect for parties and snacking.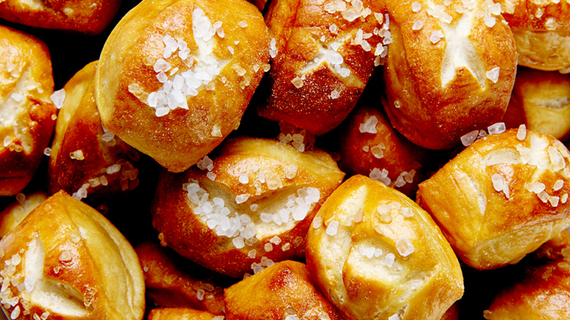 6. Creamy Peanut Butter Rice Krispie Squares
Nuts for nuts? Go crazy with these delicious and decadent Peanut Butter Rice Krispie Squares topped with peanuts and Reese's Pieces.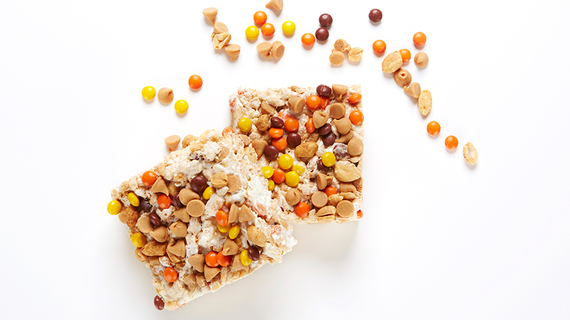 7. S'mores Popcorn
Put out the campfire and turn on a movie because this scrumptious S'mores Popcorn, a combination of popcorn, marshmallows, graham crackers and chocolate, is going to be the main event!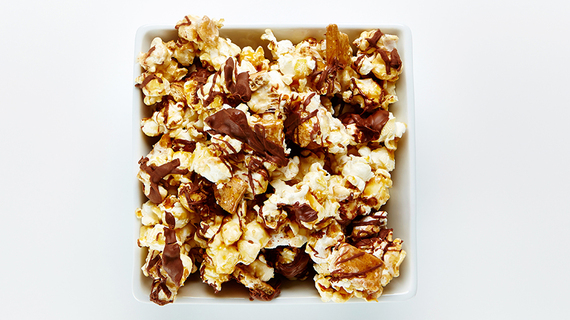 8. Honey Roasted Spiced Nuts
Aromatic garam masala brings an awesome Indian flavor to these sweet and spicy mixed nuts.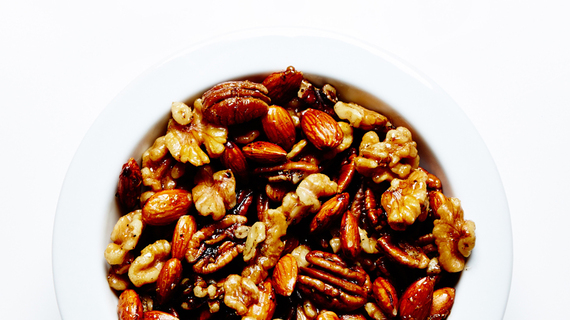 9. DIY Spiced Potato Chips
The chips are down and we're jazzing them up with a homemade spice mix that'll have you licking your fingers!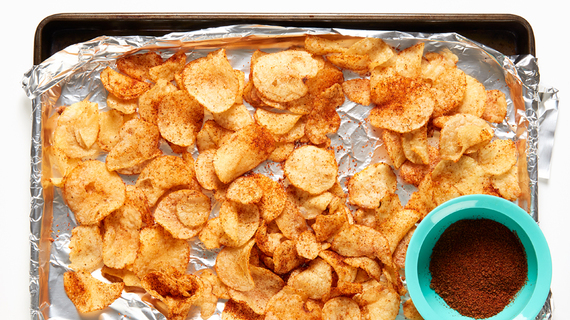 10. Sweet and Spicy Snack Mix
Satisfy your next snack attack with this delicious baked Sweet and Spicy Snack Mix, a crunchy combo of pecans, almonds, pretzels, cereal and dried cranberries.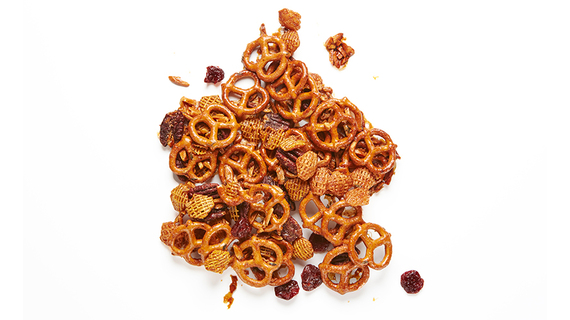 Follow HuffPost Canada Blogs on Facebook
Also on HuffPost: