FatCamera via Getty Images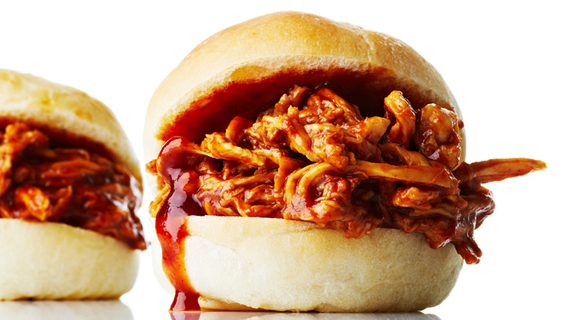 If you are excited to watch the big game this weekend, but still can't decide what to serve your hungry crowd, we'll help you get in the zone with this menu of championship Super Bowl snacks.
The key to entertaining on game day is making sure to serve easy finger food that allows everyone to help themselves. This will also ensure you'll be able to sit down and enjoy the game too. And if you want to add some fun to your Super Bowl set up, try a few of these easy tips.
1. Make your spread stand out by creating an AstroTurf table. Cover it with inexpensive green felt from the fabric store and use white duct tape or ribbon to craft yard lines.
2. Get foam bricks that guests can throw at the TV during bad calls.
3. Decorate with pom poms, mini footballs, referee shirt plates and megaphones that you can find at the dollar store.
Now that your place is Super Bowl ready, its time to wow your sports fans with tasty snacks that will keep them satisfied (even if the final score does not!)
Loaded BBQ Chicken Nachos
Chips and cheese. Sounds pretty basic, right? Not when Chef Lisa gets her mitts on this classic combo. This easy recipe for BBQ Chicken Nachos, piled high with all the fixings (not to mention a great twist of subbing in BBQ sauce for salsa) are scrumptious. Get ready for love at first bite.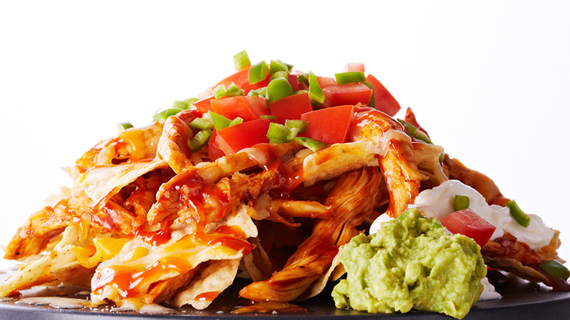 Spicy Ranch Popcorn
What do you get when you combine Sriracha sauce with Ranch seasonings? A kickin' batch of spicy and savory popcorn that's guaranteed to wake up your taste buds!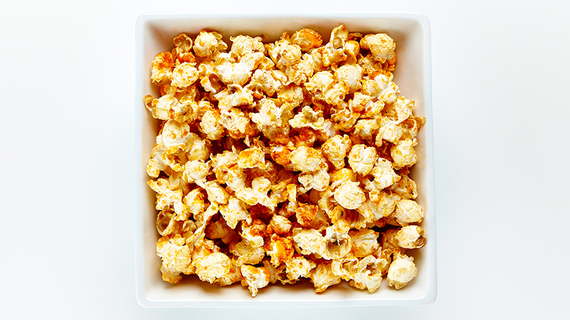 Oven-Baked BBQ Ribs
We wish we had written the Chili's baby back rib anthem. You see, these easy oven-baked, tender and flavorful ribs make us want to sing. Marinated in a sweet and spicy dry rub and baked low and slow, the meat on these baby back ribs is so tender it falls off the bone. We want our baby back, baby back, baby back ribs...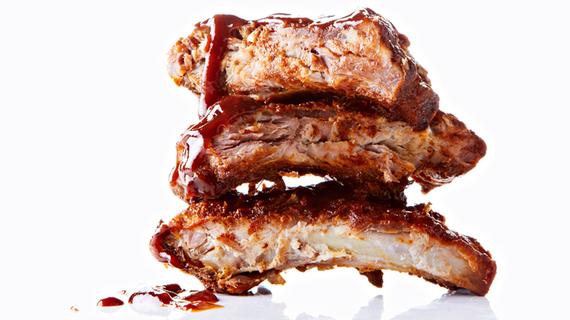 Oven-Baked Crunchy Chicken Wings
Having trouble ditching those grease-laden, deep-fried chicken wings? Here's the magic recipe, Oven-Baked, Cornmeal-Crusted Chicken Wings that are baked to a grease-free golden crisp and dunked in a sweet apricot or tangy blue cheese dipping sauce.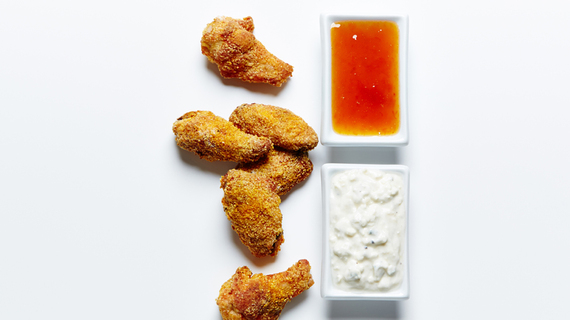 Quick Beer-Braised BBQ Chicken Sliders
Holy BBQ sauced sliders! This quick and easy recipe is for all pulled chicken lovers out there, especially those who don't have hours to spare. Within a half hour, you can have shredded beer-braised chicken, tossed in zesty, flavorful barbecue sauce and stacked in soft slider buns.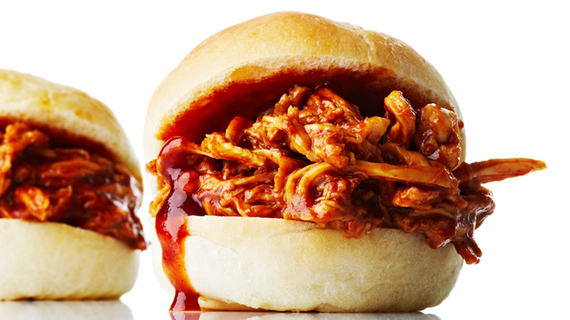 The Best Chunky Chewy Blondies
What do these two brunettes do when they want to have fun like blondes? Whip up a batch of these incredible blondies, chewy golden bars teeming with chocolate chunks.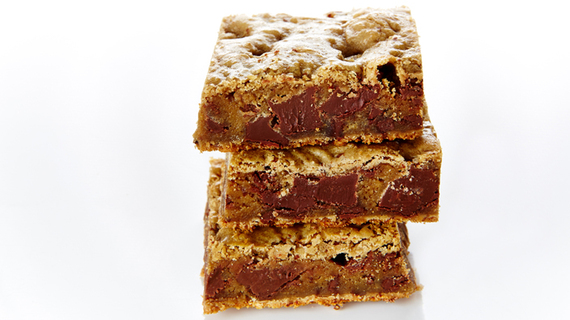 Michelada Beer Cocktail Recipe
Say Ole to this Michelada, a refreshing Mexican beer cocktail that includes beer, tomato juice, lime and hot sauce.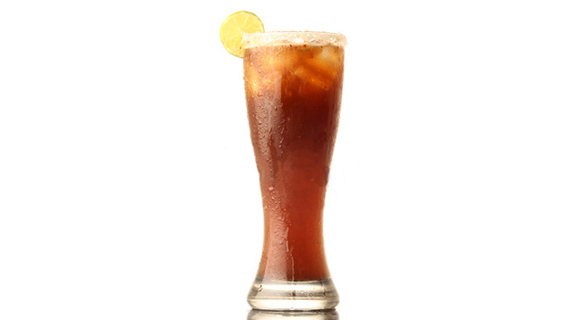 Spiked Peanut Butter Cup Milkshake
Shake things up on game day with this tasty grown-up Peanut Butter Cup Milkshake, a combination of chocolate, peanut butter and caramel liqueur.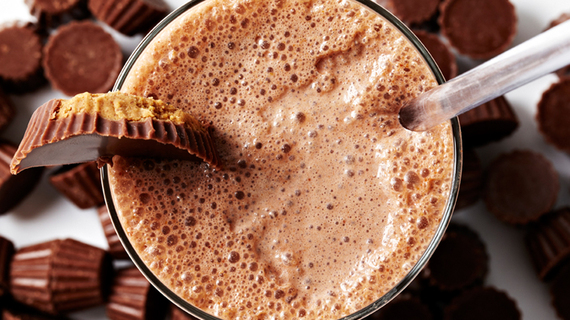 For more game day snack ideas to feed your hungry crowd, check out our video:
And for more game day décor ideas like this, check out our Super Bowl party tips: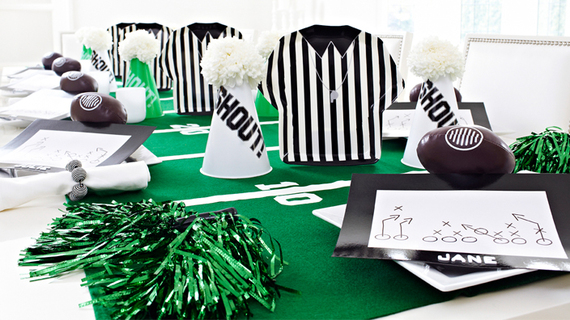 Follow HuffPost Canada Blogs on Facebook
Also on HuffPost: