Tired of serving the same boring chicken dinner week after week, but can't get out of your recipe rut? It's time for a chicken dinner menu makeover! There are so many ways you can serve up chicken and we've got 10 new ones for you to try.
You'll be clucking "Winner, Winner, Chicken Dinner" as you bring each one of these delicious dinnertime favourites to the table.
1. Juicy Herbed Chicken
To start we've got this crowd-pleasing Juicy Herbed Chicken served up in an earthy, savory sauce of oregano, thyme and parsley that will leave everyone asking for seconds.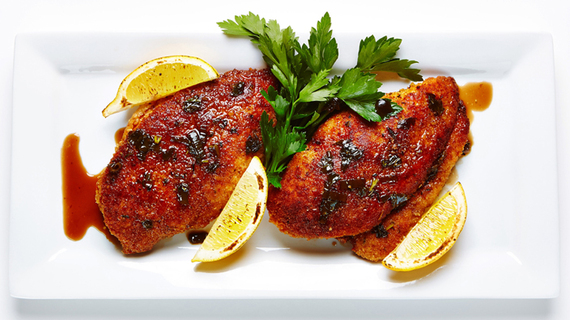 2. Peanut and Popcorn-Crusted Chicken
And for something a little different, this recipe for Peanut and Popcorn-Crusted Chicken is always a huge hit. Juicy on the inside, crunchy on the outside and topped with an Asian-style peanut sauce to boot.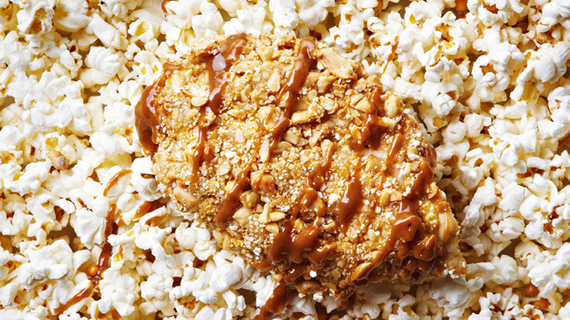 3. Parmesan Chicken Fingers with Dipping Trio
For a dinner you know the kids will love, try these crunchy, golden-brown Parmesan Chicken Fingers with a fabulous Dipping Trio. Did we mention that they are easy to make and family friendly?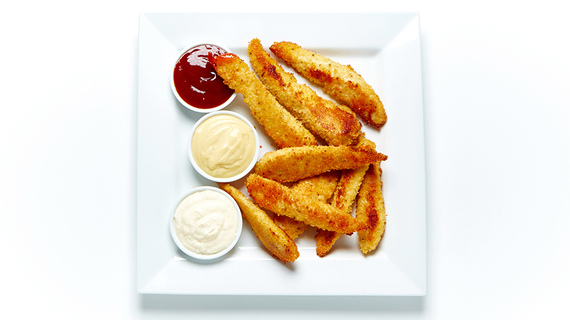 4. Thai Chicken Meatball Lettuce Wraps
These easy, healthy and flavourful Thai Chicken Meatball Wraps are a delicious Asian twist on a classic Italian dish.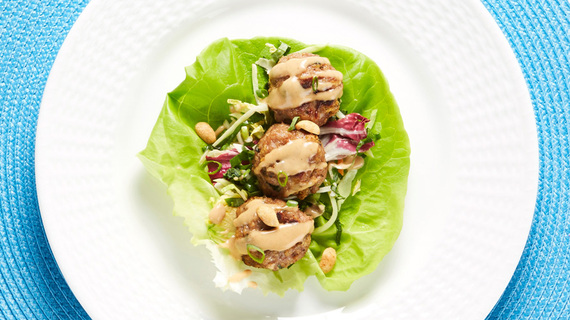 5. Bottomless Bowl Chicken Lasagna
If you are looking to satisfy those healthy appetites, look no further than our Bottomless Bowl Chicken Lasagna. This cheese-topped pasta delivers quick-fix happiness in a bowl of tender noodles, succulent chicken and sweet vegetables.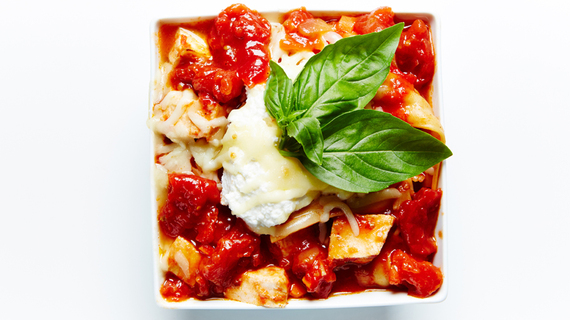 6. Chicken Cobb Salad with Thousand Island Dressing
Looking for a meal-in-a-bowl? Search no further than this satisfying, crowd-pleasing Cobb Salad, a classic combo of chicken, bacon, avocado, eggs and blue cheese, all tossed in a creamy homemade Thousand Island dressing.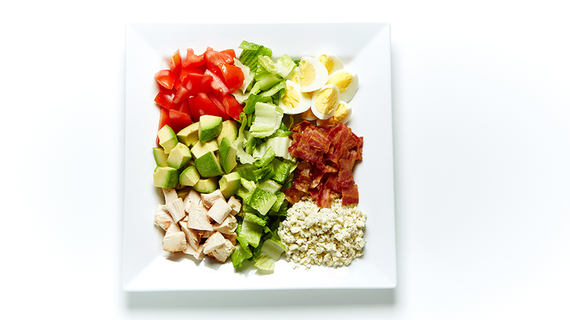 7. Juicy Lime Pecan Chicken
There's nothing like a little Juicy Lime Pecan Chicken to surprise and delight your hungry crowd. This recipe is to cooking what "Smoke on the Water" is to my kids' learning guitar. No matter your skill level, it'll always turn out good.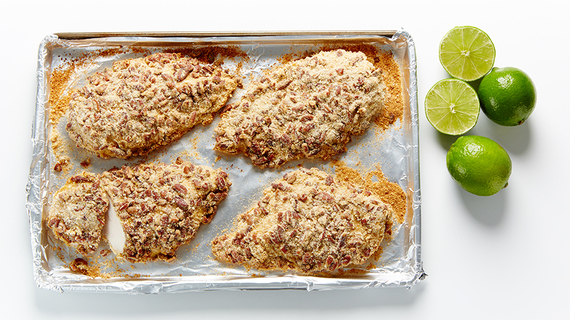 8. Mom's Lemon Chicken
Perhaps it's because the chicken is marinated in white wine and lemon juice, or that it's topped with a sprinkle of brown sugar or, it could be because it's baked in a citrus broth mixture to juicy perfection. No matter how you look at it, Mom's Lemon Chicken is always a hit!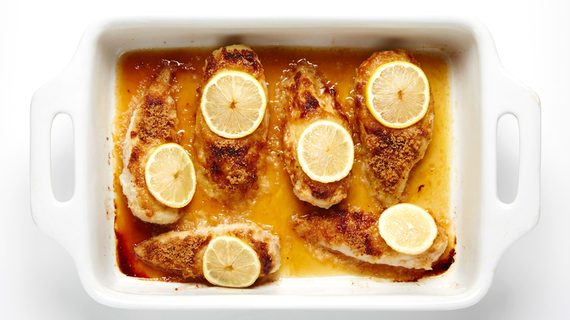 9. Oven-Baked Crunchy Chicken Wings
Having trouble ditching those grease-laden, deep-fried chicken wings? Here's the magic recipe, Oven-Baked, Cornmeal-Crusted Chicken Wings that are baked to a grease-free golden crisp and dunked in a sweet apricot or tangy blue cheese dipping sauce.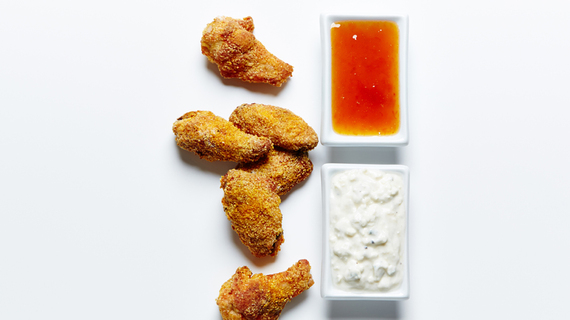 10. Quick and Easy Chicken Parmesan
And finally, we're serving up our Quick and Easy Chicken Parmesan. Cheesy and moist, our super-quick version (less than 15 minutes) will leave you plenty of time to alphabetize the take-out menus.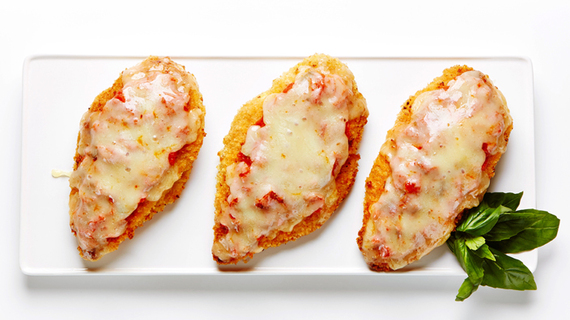 Follow HuffPost Canada Blogs on Facebook
Also on HuffPost: