Gregory_DUBUS via Getty Images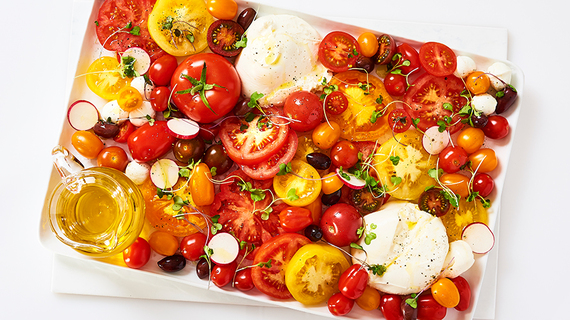 For many Canadians, Victoria Day officially kicks off the start of cottage season. Traditionally, this statutory holiday is a celebration to honour Queen Victoria's birthday. Today, it's a weekend dedicated to the cottage and lots of beer. From fishing, hiking, swimming, paddling, canoeing, or simply bird watching, the fun is endless.
We may be days away from the long weekend but we're already dreaming about our getaway and all the Caesars that we'll be sipping on. But like any holiday, it wouldn't be anything special without the food.
We're all too familiar with the urge to leave the city at noon on a Friday to avoid rush hour traffic, which is why we put together a list of the top 10 eats to get the perfect cottage experience without slaving away in the kitchen. From dishes you can make ahead of time to classic BBQ meals, you will find everything you need right here. We've even got you covered for the drinks and modern twist on the traditional s'mores!
Take a look at our best cottage recipes and head peacefully to a weekend of celebration, relaxation and fun in nature's paradise!
1. CUCUMBER, MINT AND MELON SANGRIA RECIPE
How do you beat the heat? With this fresh and refreshing white wine sangria infused with cucumbers, mint and melon!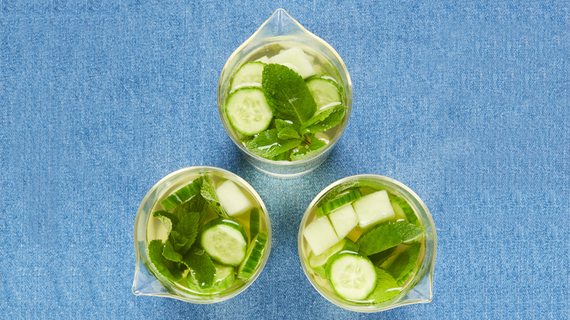 2. SWEET AND SPICY SNACK MIX
Satisfy your next snack attack with this delicious baked Sweet and Spicy Snack Mix, a crunchy combo of pecans, almonds, pretzels, cereal and dried cranberries.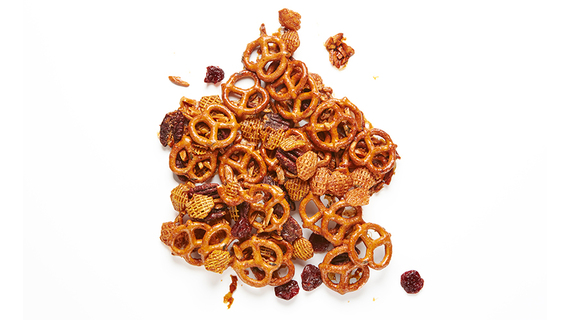 3. ZESTY MEDITERRANEAN COUSCOUS SALAD RECIPE
If you're looking for the perfect big bite, you've found it with each forkful of this lemony Israeli couscous salad. A super-easy recipe, this satisfying salad combines tender Israeli couscous (aka pearl couscous) with roasted red peppers, arugula, mozzarella and basil.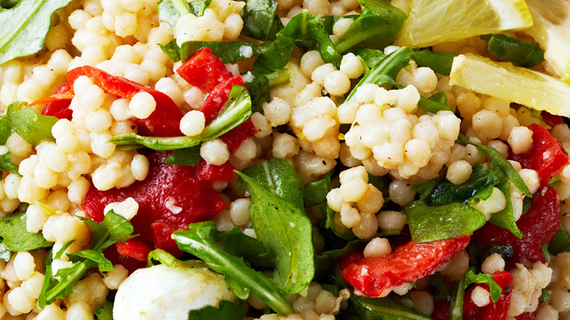 4. BALSAMIC GRILLED VEGETABLES RECIPE
Stuck for the perfect side dish? Can't get your family to eat their vegetables? We've got a healthy and simple solution: fire up the barbecue. These balsamic and olive oil-marinated peppers, zucchini and portobello mushrooms are grilled to perfection and then stacked and served with a fresh rosemary sprig.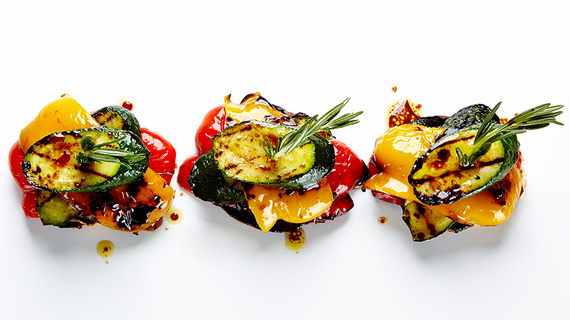 5. SUMMER TOMATO SALAD WITH BURRATA AND KALAMATA OLIVES
Celebrate summer with this perfect-for-company, easy and delicious Tomato, Burrata Cheese & Kalamata Olive Salad.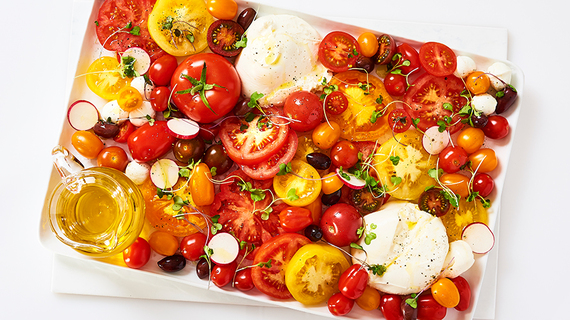 6. BEEF, MUSHROOM AND PEPPER SHISH KEBAB RECIPE
Fire up the grill and grab the skewers because this Beef, Pepper and Mushroom Shish Kebab is going to become the best to hit your BBQ. Tender chunks of beef, juicy peppers and meaty mushrooms are marinated in a sweet wine sauce and grilled to crisp-crusted, tender perfection.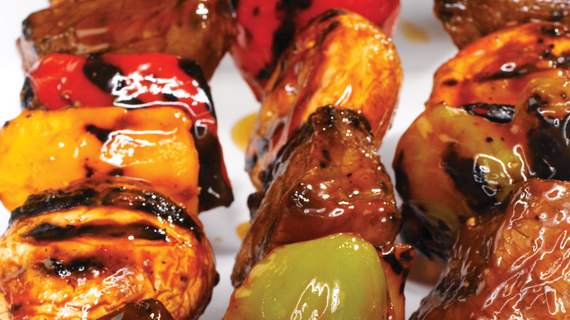 7. LEMON GINGER BEER COCKTAIL RECIPE
Lemon and ginger are perfect partners in this creative and crowd-pleasing Pure Leaf Lemon Ginger Beer Cocktail.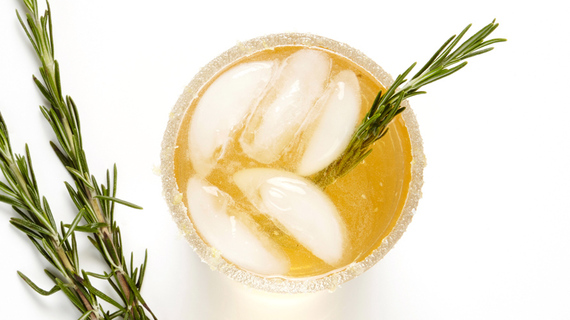 8. ORANGE CREAMSICLE MILKSHAKE RECIPE
Take a trip down memory lane with this Orange Creamsicle Milkshake Recipe, a frosty shake that tastes exactly like the classic orange popsicle filled with creamy vanilla ice cream.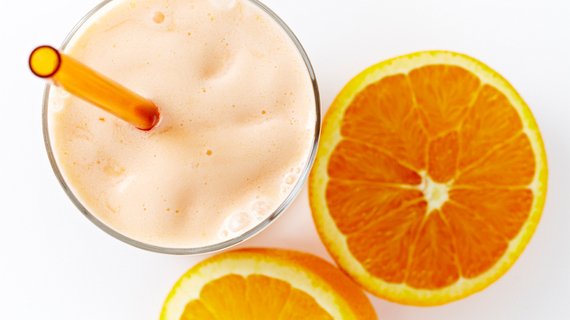 9. THE PERFECT LEMON MERINGUE PIE RECIPE
Love pie? This is the one for you, this perfect Lemon Meringue Pie, courtesy of our Mom. It starts with a crust that's the ideal combination of flaky and butter, is topped with a smooth, tart and luscious lemon filling and is finished with airy, fluffy and mile-high meringue.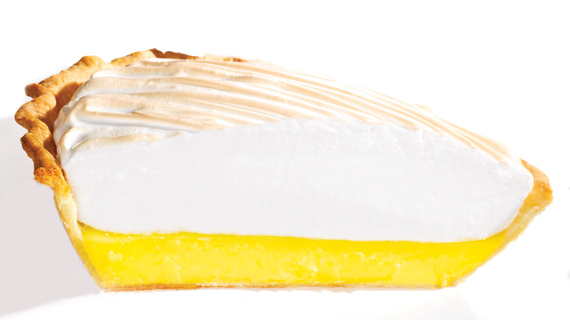 10. HOW TO MAKE S'MORES FRENCH TOAST
This deliciously decadent recipe for S'mores French Toast will have you singing Kumbaya by the campfire. With graham cracker crumbs, and oooey-gooey melted chocolate and marshmallows, this recipe is going to be a family favourite!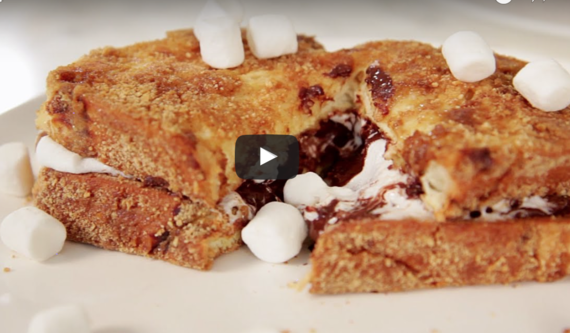 Follow HuffPost Canada Blogs on Facebook
Also on HuffPost: