The last season of Breaking Bad is upon us, and before you say goodbye to Walter White and Jesse Pinkman for the last time, why not celebrate one of the greatest TV shows of all time with a workout game?
Oh, you don't care for workout games? No problem, because this is a drinking game too! If you're feeling really brave, try both at the same time! Go on, it's what Heisenberg would do...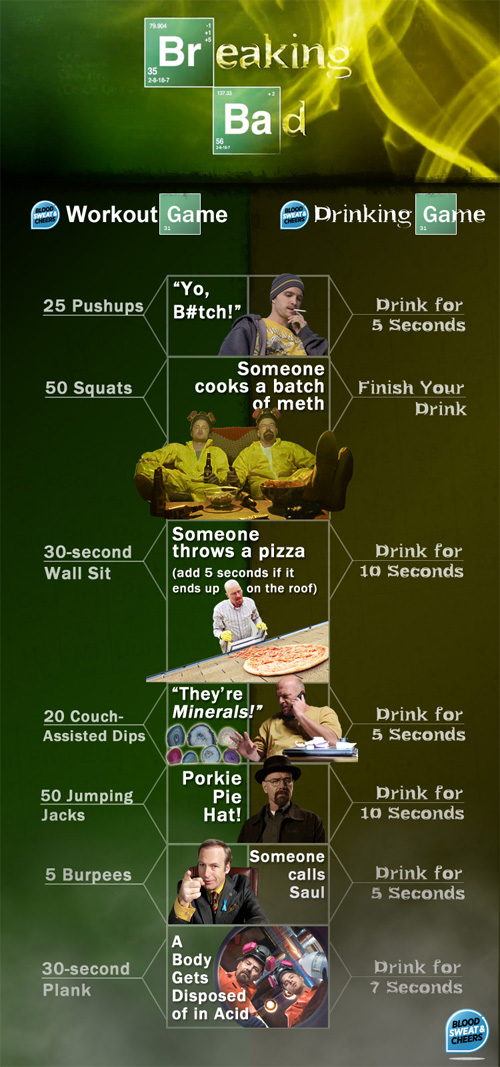 Breaking Bad returns August 11 on AMC.
This post originally appeared on Blood Sweat & Cheers.