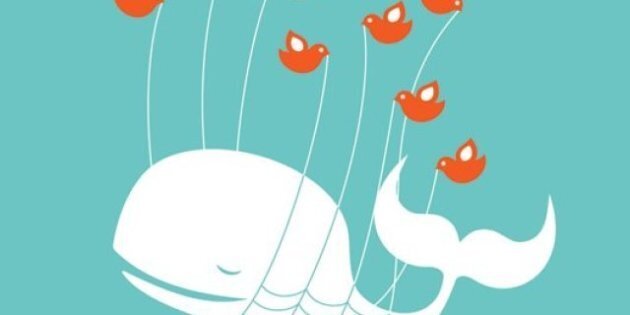 When I was much younger, I thought I would organize one of those nifty New Age seminars (lunch included) to make some money: "Releasing the Guilt of Past Lives'. I thought the topic was just obtuse enough that I could say almost anything and emerge a guru. And maybe meet some girls.
Or, if it had been around then, I could have just become a Social Media Expert. Understanding that one can only really be an expert when one has a complete grasp of the -- and I use the term advisedly -- discipline and all of the attendant nuances. My question is, given the ever-changing nature of social media, how is a company to know if they are getting a competent practitioner, or, as has been my experience on occasion, end up dealing with carpetbaggers whose entire sales pitch boils down to; "This stuff is way cool and you have to get onboard, 'cause everybody's doing it."
Part of having GhostedMedia.com's corporate freelance mantra of "Sure I can do that, what is it?" is to have access to the best people who actually can do it. Social media is a subject I would rather leave to those who actually take a professional and practical approach and aren't afraid to tell a client that perhaps Social Media isn't for them instead of the aforementioned 'way cool' debutantes.
I spoke to Mhairi (pronounced va-ri) Petrovic, CMO and founder of Out-Smarts Marketing in Vancouver. Open for a decade, the Company's provenance comes from Mhairi's previous marketing roles for software and Internet technologies in Canada and the UK with positions at Coke, Unisys and MicroStrategy, as well as working with Fortune 500 clients such as NIKE and BMO.
Will this be a definitive discussion on social media? No. There will probably be five more applications or services or a Facebook killer launched by the time you've finished this article. Is SM magic? Maybe, but pulling back the curtain and applying some due diligence and caution prior to hemorrhaging your limited cash on the wrong wizardry or practitioner can only help those companies considering diving into the genre.
My query to Mhairi was deceptively simple; how does a company know if it needs a social media presence? The answer may surprise you, because a lot of the initial work you can do yourself and for free. Here's my takeaway from our chat.
The first thing is to determine if your target market/audience is already online and using social media. If your company makes right-handed bolts for a left-threaded flange, chances are an SM campaign would be pointless.
Next, check and see if you or your competitors are being discussed online and on which venue. Feedback is mother's milk to a business. It will also give you a clue on how to start and where to deploy marketing assets; either to quash any negative comments, begin to join/build a community or simply do some recon on your market and peers.
Next, search out appropriate bloggers in your space. As you're aware, there are bloggers that have audiences larger than most daily newspapers. If your story is relevant, reach out to them either to provide information, or perhaps send them an informative article. At the very least, join in the comments and get engaged in the discussion. It can only help to promote your story/cause/business.
An aside, but important, is to bag the appropriate Twitter, blog, Facebook and any other URL's, etc. that reflect your company name. It's cheap, mostly free and will save you mucho grief later.
Once deciding that SM exposure would make good marketing sense, now is the time to locate someone to help. You need an advisor, not a salesperson. Here are some tips:
• Get referrals from your network
Let me stop here for a moment. The Googling (googleing? Whatever...) is very important. Why entrust your business reputation to someone who can't optimize his or her own? If you have to search and search or they aren't on LinkedIn, move on. If they are, read their site/blog carefully. Do they add value when they post to their blog or twitter or FB? Do they explain themselves and concepts clearly and pragmatically? Or is it merely a numbers game designed to make busy work. Remember, the adage 'Do not confuse motion with progress,' applies. Misdirection can cost you a lot of money.
• Make sure the practitioner is a seasoned businessperson. Do they spend more time doing seminars/webinars and speaking engagements than dealing with customers?
• You want quality over quantity. And if the SM person is following more people on Twitter than are following him/her that should give you pause.
• Make sure any SM plan is measureable. They are a myriad of reasons for using social media and ROI is extremely difficult to measure. Web traffic metrics tools such as Google Analytics are a start.
• ROI at the moment means, are you attracting new customers, engaging with your customers and as a result doing more business?
• Make sure the approach of the SM person is rooted in traditional marketing. Social media is merely a tool, not the second coming. The questions necessary to establish SM relevance are pretty much exactly the same as they were 10 years ago.
And finally, do I eschew SM? No. I just believe that particularly end users with regard to timing, execution and application still grossly misunderstand it. And unfortunately, there are just too many posers.
Before you label me a hypocrite because of all the SM stuff surrounding my article, remember I had nothing to do with it.
Don't de-friend the messenger.