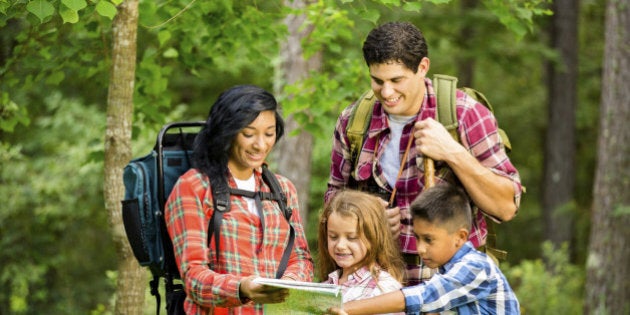 Planning a family vacation can be just as stressful as it is exciting and deciding on a destination that pleases both parents and kids isn't as easy as you might think. To help you be the holiday hero with your family, we surveyed child travellers worldwide to uncover the best destinations for family travel.* Here are the top destinations rated as fantastic for family travel, as chosen by the kiddos themselves!
1) USA - Best for cool pools and water slides as well as lots of activities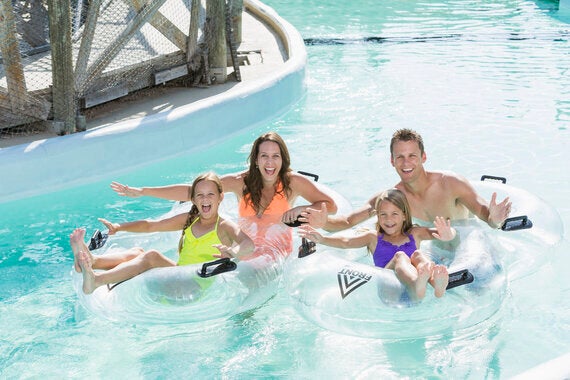 The USA was a very popular destination among Little Adventurers, and is top-rated for its pools and range of activities. Indeed, the US offers a staggering choice of trips and activities for the whole family to enjoy, whether it's the white-knuckle rides at the legendary theme parks in Orlando, saddling up with the cowboys in Wyoming, snowboarding in the Rockies, surfing in California or exploring museums in New York, every family is certain to find something they love in America.
The US is also a fantastic choice for beach and poolside holidays, with a range of resorts to choose from. Between the surfing meccas of California, the white sandy beaches and azure sea of Miami and the glamourous shores of The Hamptons, the US has a multitude of resorts to delight both children and adults alike, all enjoying the famous American warm welcome and customer service.
2) Greece - Best for beach holidays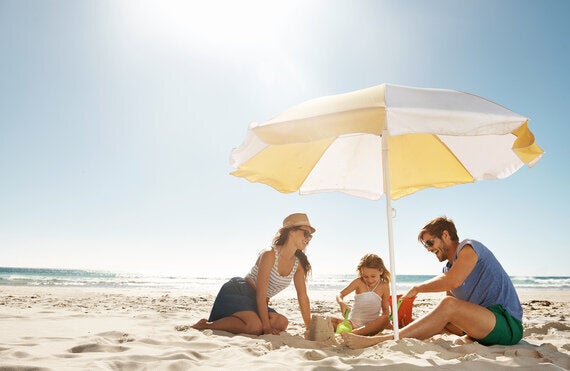 Perhaps unsurprisingly, Greece was voted by the Little Adventurers as the best destination for a beach holiday. Greece's white sand beaches, rocky coves and clear blue waters are popular destinations for many families.
Greece's many beaches and islands offer fantastic facilities for water sports including sailing, windsurfing and sea kayaking, whilst away from the sea the whole family will enjoy exploring the many romantic ruins and sites of ancient Greece, including Olympus, home of the Gods, and the track where the Olympics were born. Grecian cuisine is famously fresh and nutritious, typical of the Mediterranean diet, and the towns and cities are full of charm and history, such as romantic Corfu, Crete, home to Europe's earliest civilization, and the photogenic white-washed streets of Santorini.
3) Brazil - Best for unusual activities & cool holiday pics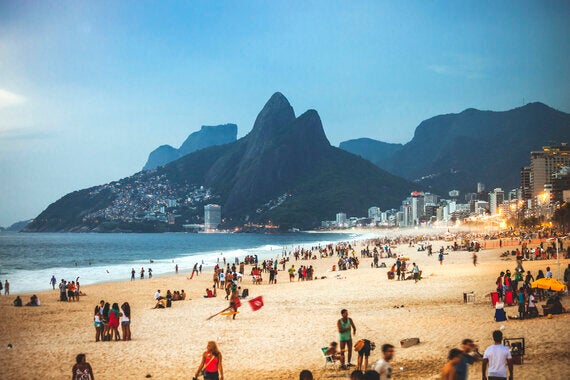 Brazil was another popular choice among Little Adventurers, and is best rated for unusual activities by 5-11 year olds, and best for the chance to take cool photos for social media accounts by 12-15 year olds. Indeed, few countries can offer the variety of Brazil, covering everything from glorious beaches, lush jungle adventures and exciting cities and culture.
Rio de Janeiro is an oasis of incredible natural scenery and iconic sights, from the pristine white sandy beaches, to the peak of Sugar Loaf mountain and the towering statue of Christ the Redeemer watching over the city. The city itself is bursting with vibrant culture, famed for its samba, capoeira and love of football. Unusual activities also include sampling the delicious local cuisine in the many markets that populate the city, and visiting the churrascarias, traditional gaucho barbecue houses for an authentic taste of Brazil. Manaus, meanwhile, is the gateway to the Amazon. From here travellers of all ages can explore the jungle on a tour and cruise the mighty river's tributaries to spot wildlife including parrots, monkeys, sloths, tamarins, macaws, river dolphins and more.
4) Canada - Best for evening activities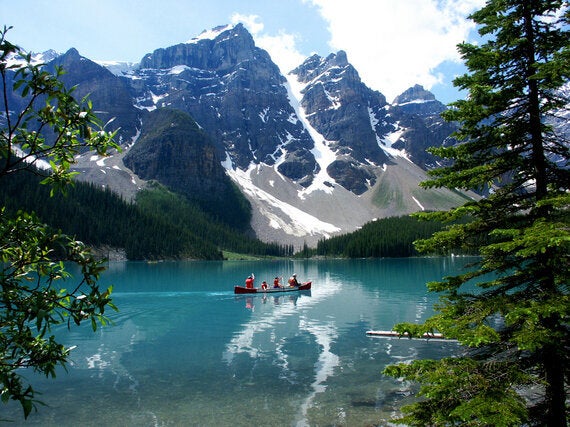 Canada was popular among Little Adventurers for its evening activities, which not only kept them busy but helped them achieve every child's holiday ambition: staying up late. Canada does indeed offer plenty to occupy every family. The unspoilt wilderness offers incredible wildlife watching opportunities, including bears of every colour, wolves, moose, elk, orcas and whales and more.
Canada is a fantastic choice for family adventures. Families can try dog sledding and see the northern lights, skiing in some of North America's best and largest resorts, and hiking, kayaking, canoeing, mountain biking, camping and zip lining in Canada's many national parks. For urbanites, Canada's many cities offer a range of family friendly activities, from interesting museums and architecture, to delicious food (poutine will swiftly become a family-favourite) and a densely packed year-long schedule of festivals to enjoy.
5) Mexico - Best for meeting other children to play with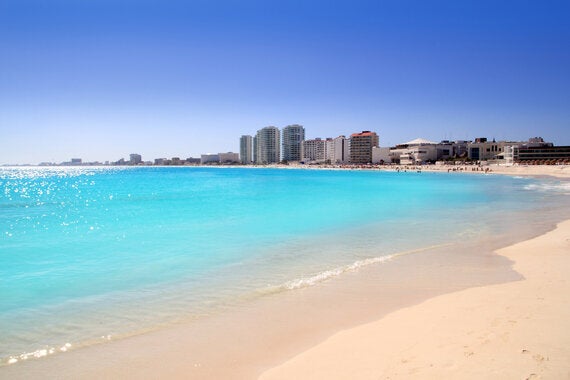 Mexico was highly rated, in particular for its social opportunities for kids. Mexico offers some of the world's best beach resorts where the whole family can kick back and relax, meet like-minded travellers and partake in some adrenalin-raising water sports.
Mexico offers fantastic locations for surfing, sea kayaking, windsurfing, kiteboarding, snorkelling, scuba-diving, whale watching and more. Away from the beach, Mexico is home to some of the most fascinating archaeological locations in the world, with mesmerising ruins and pyramids of the Mayan and Aztec civilisations to explore, many easily reachable in day trips from both coastal resorts and the bustling capital Mexico City.
6) Japan - Best for Wi-Fi and fast internet connection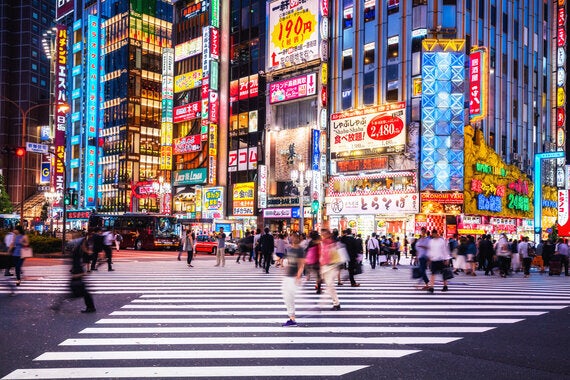 Japan is famously advanced in technology with excellent public services, so unsurprisingly our Little Adventurers were impressed by Japan's first-rate Wi-Fi provision and speedy internet connections. Japan has much to offer for family travel, thanks to its compelling mix of natural beauty, rich history, vibrant cities and unique culture. Tokyo and Kyoto are Japan's largest cities: sprawling metropolises packed with imperial palaces, temples, thermal spring baths, striking architecture and stylish shopping districts.
Beyond the cities, the mountainous countryside is serenely beautiful, and offers a wealth of activities, from snorkelling off the pristine white beaches of Okinawa, to skiing in the deep powder of Hokkaido. Sample some of the traditional culture of Japan by staying in traditional Ryokans, take a tea ceremony and visit the peaceful and evocative temples. Visit in spring to enjoy temperate weather and admire the famous cherry blossom in full bloom.
*Research commissioned by Booking.com with 22,564 respondents aged 5 to 15 from 31 markets. Respondents had stayed at least one night in a Booking.com property to complete a review with their parent's permission. Data was collected between June 3 and August 29 2016.