With the suburban hot spot making headlines, B-Town might just become the next "it" travel destination, especially since according to our recent research, travelers will be turning to pop culture for their travel inspiration this year. In particular, 37 per cent of Canadians will be influenced by social media, while online articles will inspire 38 per cent of Canadian travelers this year.
It might be difficult to imagine travelers trekking over to Brampton, but it's happened before. And, while the thriving city is not yet known as a tourist hub, it's certainly worth checking out.
We decided to uncover just what makes Brampton one of Canada's fastest growing cities.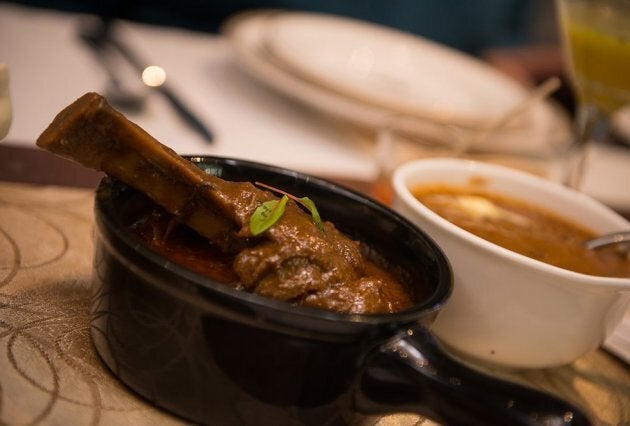 Brampton offers global dining opportunities to satisfy all cravings, from Caribbean, Middle Eastern, European and everything in between. However, it's the city's South Asian eats that stand out.
Head over to Tandoori Flame on Dixie Road, where you'll find 150 traditional Indian dishes on the menu, such as aloo tiki, lamb vindaloo, butter chicken and more. Over at Popular Pizza, enjoy the Italian dish with a South Asian twist. Ask for your pizza to be finished in "Punjabi-style," and they'll smother your pie or slice with chopped ginger, garlic, fresh coriander and red and green chilis.
With spots like these, it's no wonder the city is in fierce competition with its neighbouring suburb, Mississauga, for the number one spot for South Asian bites. Brampton will serve your tastes, no matter what they are.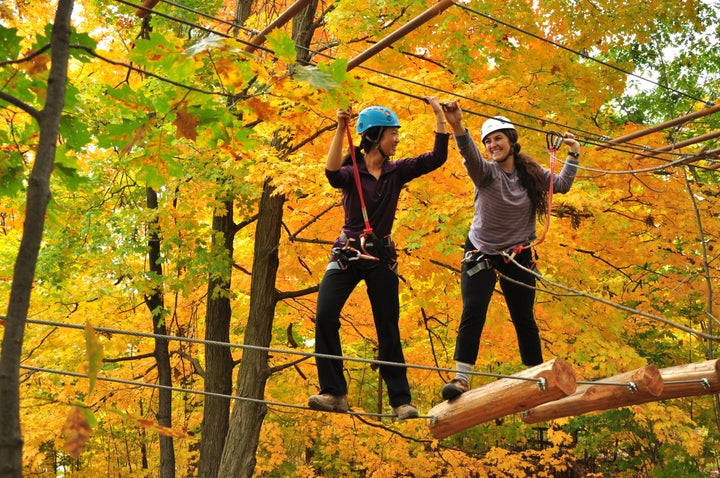 After indulging your taste buds, you'll want to burn off those extra calories. With over 8,900 acres of green space and 850 parks, Brampton offers natural attractions and trails where you can walk, hike or run if you're feeling particularly fit.
If you're looking for adventure, don't miss the Heart Lake Conservation Area, where you can zip, fly, climb and trek your way through a canopy of trees at Treetop Trekking's zip line. Work your way through a series of obstacles as you swing from tree to tree, going through suspended bridges and balance logs. Don't miss the king of all zip line experiences: two 300-metre-longzip lines that cross right over the lake.
Perfect for any shopper who likes to #SupportLocal, Brampton is home to several outdoor, seasonal markets. The Downtown Brampton Farmers' Market is the largest and longest-running within the city, bringing the absolute best of what the region has to offer with over 60 vendors providing Ontario-grown fresh fruits, vegetables and artisan crafted goods.
For indoor shopping, consider the 747 Flea Market, home to over 400 vendors ranging in everything from home decor, fashion and beauty, electronics, and everything else. Who knows what sort of hidden treasure you'll find, especially since travelers are most likely to buy local crafts, small local artwork and ornaments when on holiday.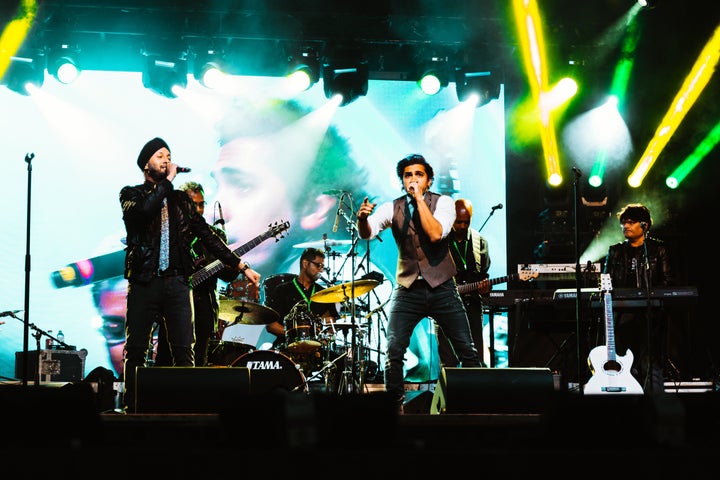 Brampton is a thriving hub for arts, culture and entertainment, thanks to a young and creative crowd that has fueled a boom in art galleries, interactive classes, outdoor concerts, live theatre, cultural events and much more.
With the likes of Director X, Michael Cera, Russell Peters and more coming from Brampton, its clear this community is dedicated to supporting its creativity.
The Rose performing arts centre is a testament this fact. It has become an iconic feature in downtown Brampton, and is widely recognized for its stellar acoustics and inspiring architecture. The Rose attracts culture-lovers from Brampton and beyond to experience a wide range of celebrated local, national and international performances in an extraordinary setting.
So, make sure to add Brampton to your list of must-see destinations in Ontario!