While the capital city is an obvious choice for many vacationers, sometimes it's worth stepping outside of your comfort zone and going down the beaten path. Whether you are looking for a party, to explore the culture of historical sites, or even delve into local cuisines, there are always cities to discover beyond the capital to meet your needs!
We've put together some of the best cities in countries around the globe for you to check out on your next adventure. Be the first of your friends to brag about experiencing these amazing cities, and make them more jealous than ever!
New Orleans, USA
While many visitors to the USA flock to the nation's capital (Washington, D.C.), the iconic streets of New Orleans have become a must visit. Catch the infamous Mardi Gras and Jazz festival in the spring, but enjoy live music and nightlife all year round. Not to mention for those travellers led by their taste buds, The Big Easy has a thriving food scene guaranteed to bring you back for more.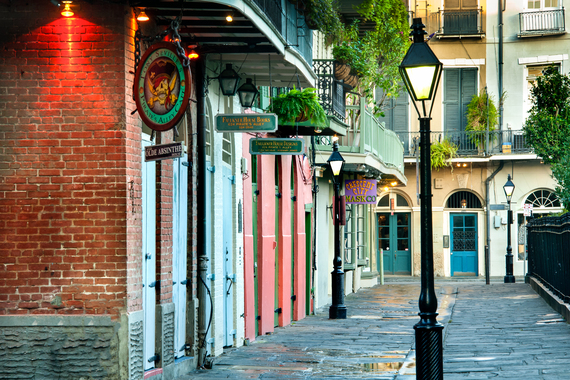 Where to stay: Ace Hotel New Orleans, located in the Warehouse District and known as the hipster hotel, is one of the trendiest places to stay in NOLA. Each room has a sleek vibe with old school charm, and is finished with original art by talented local artists. Guests can enjoy the outdoor pool, fitness centre, delicious food at the onsite restaurant and tasty cocktails at the hotel bar.
Marseille, France
For most, Paris may be the most well-known French, but escape the bustling tourist crowds and head to the oldest city in France, Marseille. This port city was founded 2,600 years ago and today you'll find great shopping, chic restaurants, and designer hotels. It's a great destination all year round with lovely walks in the spring and autumn and beautiful beaches in the summer.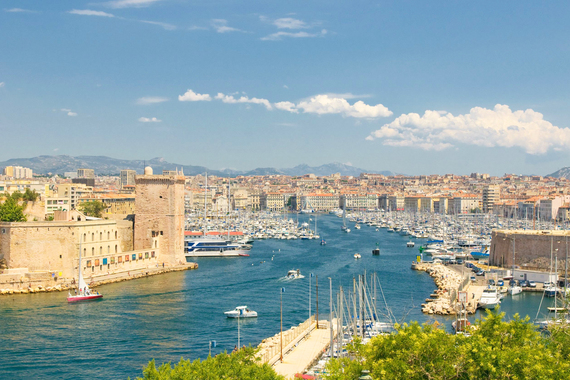 Where to stay: Located in the centre of Marseille, Les Appartements du Vieux Port is just 150 yards away from the Old Port and offers guests a fully equipped kitchen and a modern-style décor. An array of restaurants, cafes and shops can be found in the area and the apartments are a short drive from the Opera.
Dubrovnik, Croatia
The charming Croatian capital of Zagreb may attract visitors with its romantic city charm, but it's the UNESCO world heritage site Dubrovnik, with its picture-perfect location by the sea, that makes for a truly incredible trip. This magnificent walled city is full of Baroque style churches, delicious restaurants, stunning beaches and of course the unique medieval old town.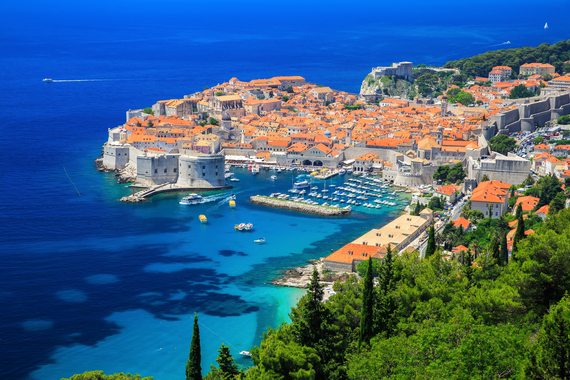 Where to stay: Prijeko Palace guest house is just five minutes from the beach and located in the heart of the beautiful UNESCO-protected Dubrovnik Old Town. Set in a palace with incredible 16th century architecture, the rooms at Prijeko Palace are all individually designed, brightly lit and alternate between modern and Baroque styles. The guesthouse has a restaurant and a bar, or guests can wander out to explore the nearby shops, restaurants and cafes serving Dalmatian delights.
Hoi An, Vietnam
Vietnam's capital Hanoi is famous for its busy street life, French feel and colonial buildings but it's the bustling and beautiful Hoi An that's the real draw. The UNESCO world heritage site which was once a trading port offers travellers the chance to explore the old town on bicycle, venture out to nearby beaches and spend hours visiting the city's famous tailors.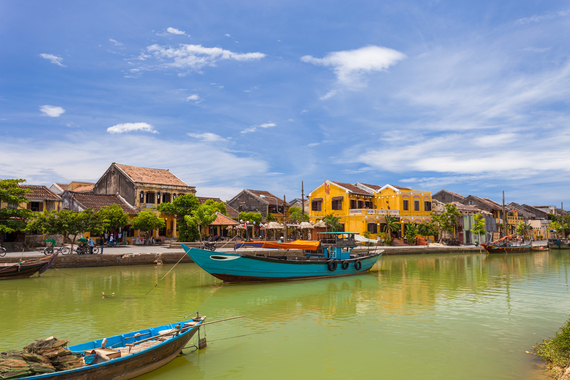 Where to stay: Loc Phat Hoi An Homestay-Villa offers lovely rooms with a balcony and terrace, set in a relaxing garden. Hoi An is best explored by bike and guests can rent these from the property - the UNESCO World Heritage Ancient Town is just five minutes away and Cua Dai beach is just ten minutes away.
Girona, Spain
If you loved Spain's capital Madrid for its culture and incredible tapas then Girona is a must visit. Soak up the Catalan culture by exploring the architecture, cathedrals and museums as well as sampling the fine cuisine at the city's Michelin starred restaurant El Celler de Can Roca. It's also just an hour's drive from the beautiful coast of Costa Brava, so you'll be able to get in tons of beach time.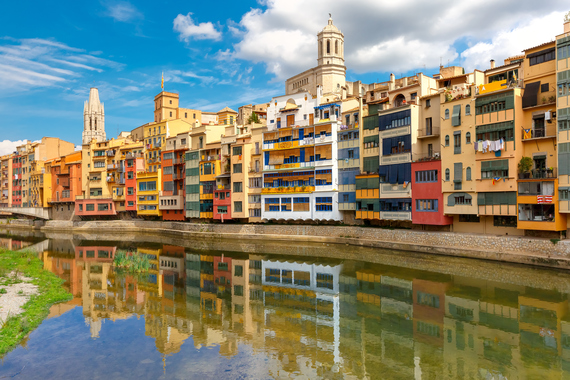 Where to stay: Montjuic Bed & Breakfast is a neoclassical villa in Girona's exquisite Montjuic area, around the corner from the Cathedral and Jewish quarter. The terrace boasts amazing city views, and the on-site pool will be just what you need after a day out in the city's heat. Guests can enjoy a daily homemade breakfast made with organic produce and for lunch and dinner, the city's popular cafes and restaurants are just a 15-minute walk away.
Bologna, Italy
Of course the historical city of Rome is an immediate favourite for those travelling to Italy. However, Bologna, which has stayed off the tourist track, is a strong contender, especially if you're a food fan (Who isn't?). You could spend forever perusing the restaurants - from high end to cheap local haunts - in every corner of the beautiful city. After enjoying some of the best Italian food there is, stroll the town and discover the religious architecture and cultural events Bologna has to offer.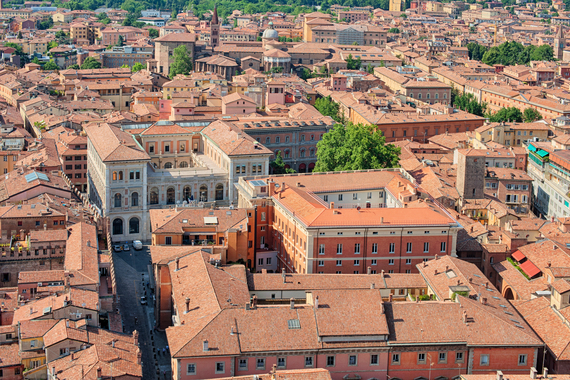 Where to stay: Apartments Centre Bologna offers self-catering accommodation right in the centre of town, close to the Piazza Maggiore and Via Zamboni. These stylish and modern apartments can sleep up to four people and serve as a great base for exploring the city.
Vancouver, British Columbia
While Ottawa is a definite visit for Canada 150, you won't want to miss Vancouver - the perfect combination of outdoor sophistication and wilderness adventure. The beautiful mountains and landscapes create the perfect playground for activities such as skiing, kayaking, cycling and hiking. For the foodie in you, there is a wide assortment of restaurants, wine bars, tasting rooms, cocktail dens, food trucks and more, guaranteeing there is something for everyone to enjoy.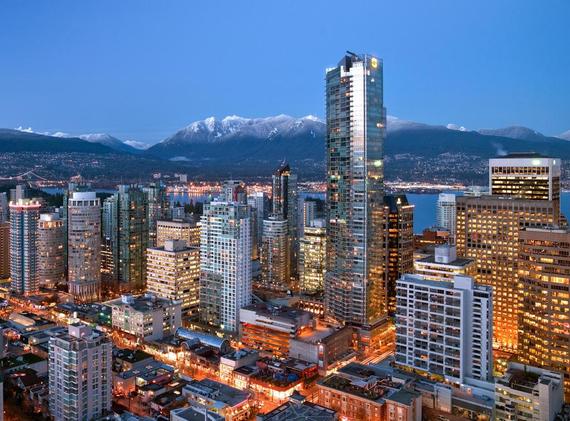 Where to stay: The Shangri-La Hotel Vancouver is a short 15 minute walk to the beach, five minute walk to the Vancouver Art Gallery and Pacific Centre Mall, and has a full service spa right on site, making this the perfect location! Floor to ceiling windows offer guests beautiful views of the city, and the modern fitness centre hosts private yoga and Pilates classes for a great start to your day.
Learn more at Booking.com.
Follow HuffPost Canada Blogs on Facebook