nicolamargaret via Getty Images
If you're heading on a ski (or snowboarding) vacation in Europe this winter, we know the first thing that comes to mind is whether you'll have access to pristine runs, smooth glades and an ambitious terrain park. But what do you do once you're done skiing for the day? When it comes to a great ski destination, the level of après-ski available in a resort can make or break your trip.
Whether you're looking for sophisticated spots to sip on vin chaud, or somewhere to dance to Euro-pop in the sun and snow, it's clear some resorts have far superior offerings than others.
We've created the ultimate après-ski guide based on the recommendations of customers who yearn for an exciting slope.
From nightlife to shopping and fine dining, the following destinations will show you a ski vacation is so much more than moguls, gondolas and snow.
Nightlife
Val Thorens, France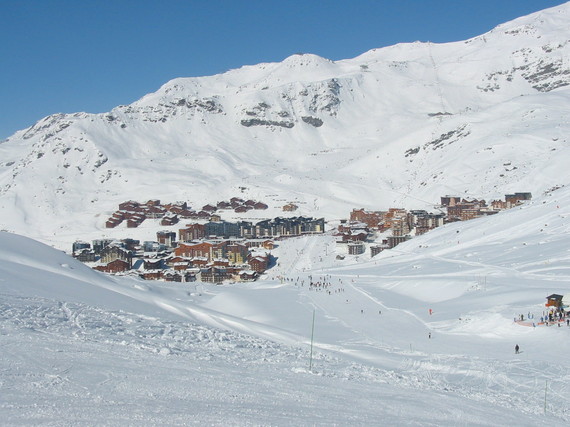 As the highest party town in the Alps, Val Thorens caters to a more high-end crowd as well as young party-goers. While you could blame it on the high altitude, there's nothing quite like the 360 Degree Bar and La Folie Douce, both open-air clubs on the slopes that get things going early. For easy access to the nightlife, stay at Altapura, the highest ski resort in the Alps. Altapura offers access to the three valleys of ski routes, ski equipment on site, a pool and a spa.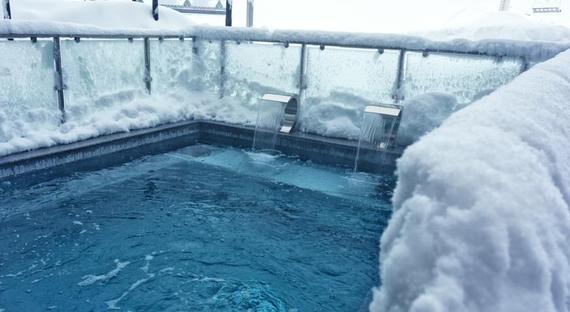 Obertauern, Austria
We all know hitting the slopes can be exhausting, and sometimes you just want to end your day with a cocktail. Après-ski in Obertauern is perfect for those seeking a vibrant but not overwhelming experience. Head to Hotel Binggl - though in a quiet location, the hotel is near several restaurants, bars, winter hiking trails and a cross-country ski run. After enjoying your vin chaud on one of the large sun decks, visit the hotel's indoor sports centre, featuring tennis, bowling and badminton.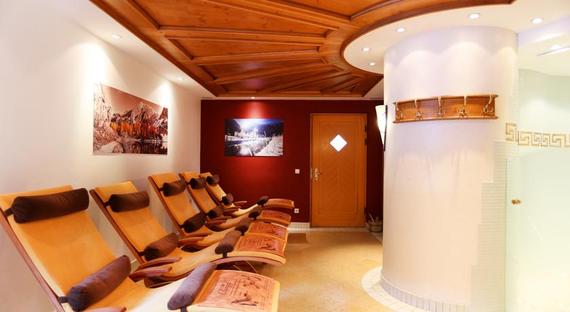 Mayrhofen, Austria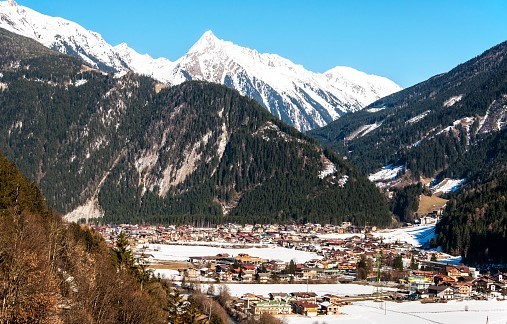 Expect an enthusiastic early afternoon après-ski kick off in Mayrhofen, a charming Austrian resort town. Perhaps born out of its long musical tradition, this timbered, typical Austrian village is always happening. Pilzbar at the top of the Penkenbahn gondola has an umbrella bar and terrace. This is where it all starts, even before the runs have closed with Europop playing. Stay at Hotel Garni Jennewein, located right near the gondola. If the partying gets to be too much, the hotel offers a wellness area with saunas and massage showers.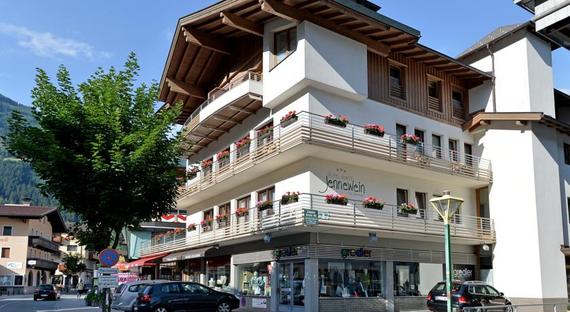 Fine Dining
Val d'Isère, France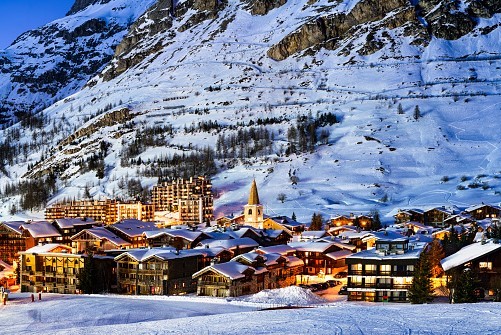 Val d'Isère has a long-held reputation as an exclusive and glamorous ski town, with challenging slopes and French fine dining establishments. The luxury extends to Le Yule Hotel & Spa with a delicious restaurant, lavish bedrooms and a spa. Both in the heart of the resort and on the mountain, you'll find eateries with world-class menus (including those with Michelin stars) - often including classic regional dishes such as fondue Savoyard and raclette. Val d'Isère is also an area famous for its distinctive wines, so you can also expect some rare and beautiful vintages.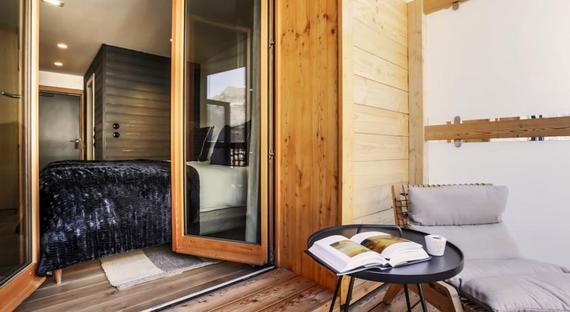 Spa
St. Moritz, Switzerland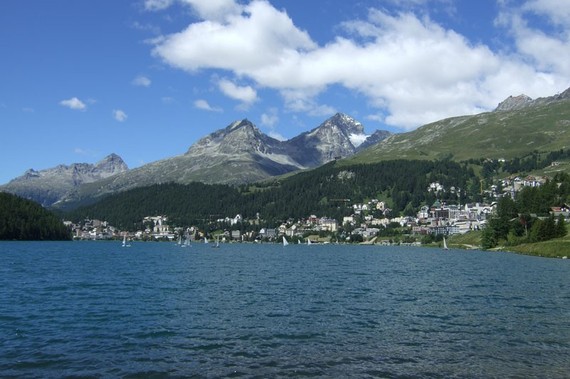 Known as a popular destination for upper class jetsetters, this ski destination is the ultimate choice for those seeking slopes with a side of spa. In the heart of the peaceful Upper Engadin lakes district, St. Moritz offers spectacular imagery and most importantly, a relaxing vacation. While there are several renowned spas in the area, the spa at the Kempinski Grand Hotel Des Bains is not one to miss. In addition to the indoor pool, Kneipp baths, gym and sun terrace, treat yourself to one of the many celebrity-approved treatments available. Such treatments include the Winter Warmer Energizing massage, Winter Fleece body wrap and the Valmont Collagen mask.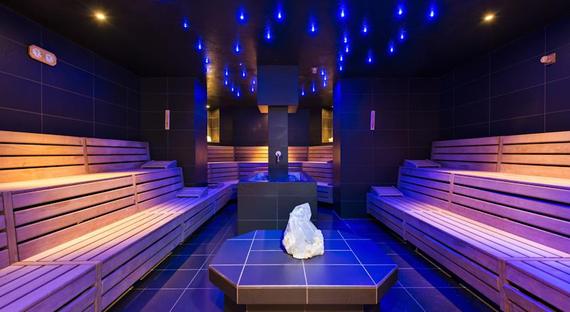 Shopping
Escaldes-Engordany, Andorra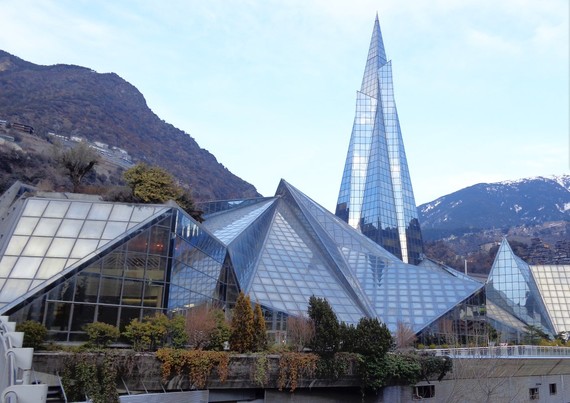 Thanks to the low VAT, shopping in Andorra is one of the most advantageous within the bounds of the E.U. (Shoppers rejoice!) Given the cost of your average ski trip, most holiday-goers will be thrilled by the bargains to be found in the thousands of stores here. From high-end boutiques to glitzy shopping centres, you'll be heading for some retail therapy after the slopes. End your busy day at A Casa Canut Hotel Gastronòmic, a charming family-run hotel located near both the shopping area and ski hills.