sparth via Getty Images
If you've seen Planes, Trains and Automobiles, a classic comedy movie from the '80s starring Steve Martin, you'll know that our beloved modes of transportation are not always reliable while travelling (Sorry for the spoiler alert). Add a foreign city to the mix and you may run into a problem or two. In other words, there's nothing like exploring a city by foot for getting a real feel of the place. Apart from the health and environment benefits, walking is by far the best way to discover hidden gems, interact with locals and have as authentic a travel experience as possible.
We know what you're thinking -- what makes a city 'walkable?' Well, we delved into our 26 million traveller reviews to find the world's most walkable destinations -- based on city walks, public transport, cycling and walking.
So grab a pair of comfortable sneakers because it's time to keep your feet on the ground and let your mind soar in a new destination.
Munich, Germany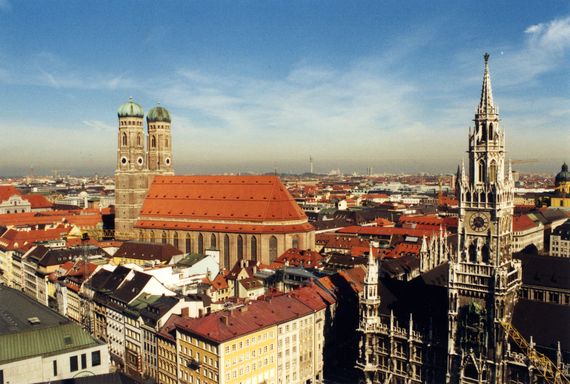 Photo Credit: Wikipedia.com
With several pedestrian-only plazas, Munich provides easy access to its beautiful Bavarian architecture, large parks, shopping district and sophisticated culture. Make sure to stumble upon the English Garden in your path, one of Europe's biggest park. It contains idyllic lakes, historic follies, beer gardens and even a Japanese teahouse. Beyond this oasis, it will be difficult to not travel at leisure - perhaps you'll even pass the Frauenkirche, Munich's stunning cathedral.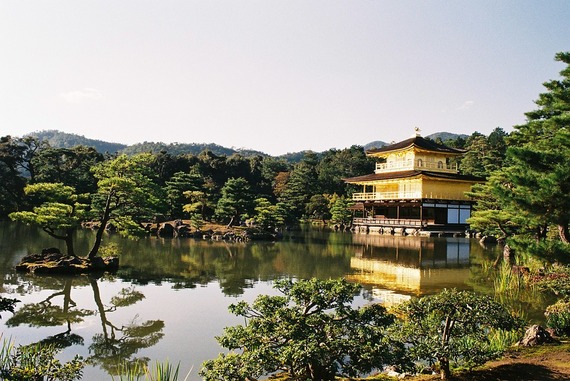 Photo Credit: Pixabay.com
Designed in an organized and compact way, Kyoto makes it convenient for visitors to explore the fascinating blend of ancient history and modern urban life. Though it is currently a thriving metropolis, it was once the imperial capital of Japan for more than 1,000 years. The city's best attractions are relatively spread out so you'll need to catch public transport in between - but the best way to explore each area is on foot. The most notable walking route is in Southern Higashiyama, where you'll find temples, tea ceremonies, flower arranging traditions and Nene-no-Michi, one of Kyoto's most scenic streets.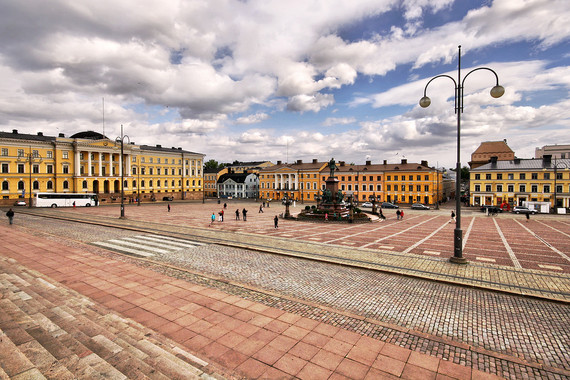 Photo Credit: Flickr.com
Globally ranked as one or the most livable cities because of its mostly car-free population, it's evident Helsinki knows the route of happiness (both literally and figuratively). With forward-thinking Scandi designs and cutting-edge aesthetics, get ready to learn about Finnish heritage. Start at the Senate Square, the most historic and beautiful square designed in the early 1800s. After, make your way to one of the many spectacular buildings created by Carl Ludvig Engel, the famous German architect inspired by the neoclassicist style. Your eyes and feet will thank you.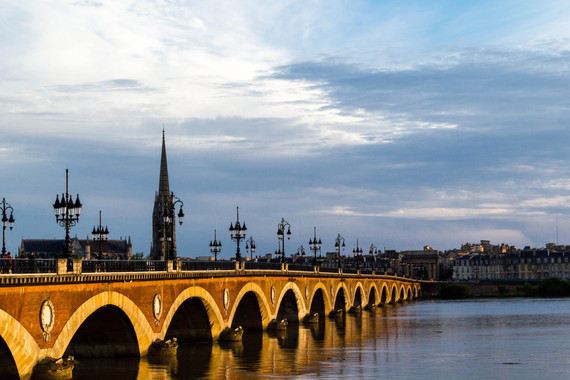 Photo Credit: Flickr.com
While Paris may be the obvious choice for a walking-friendly destination in France, Bordeaux offers a dramatic coastline from the start of the Pyrenees mountain range that separates France from Spain. Though Bordeaux is bike-friendly and has an impressive public transport system, there are several pedestrianized boulevards and fountain-filled squares. Discover Place de la Bourse and its dreamlike miroir d'eau, the largest reflecting pool in the world. Feel free to enjoy the wonderful red wines of Bordeaux - after all, there's no need to worry about drinking and driving with so many walking routes.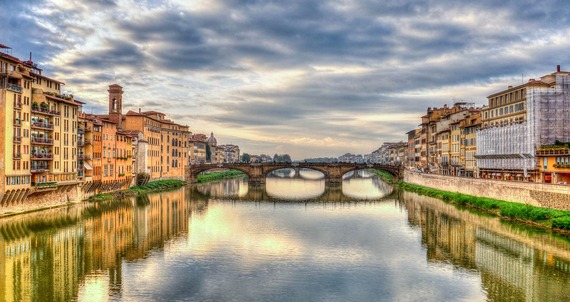 Photo Credit: Pixabay.com
After consuming gelato, fine wines and some Tuscan Pappa al Pomodoro, you'll be ready to explore the enchanting cobbled streets that are often too narrow for cars. With the addition of open pedestrian squares, you'll be able to experience Italian life - from sipping on an espresso al fresco or enjoying dappled sunlight in the magical Boboli Gardens. When you're not shopping for leather at amazing prices, climb the hill to the church of San Miniato al Monte for an enchanting view of Florence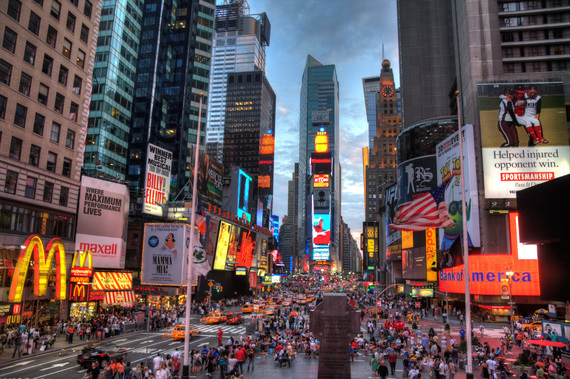 Photo Credit: Wikpedia.com
Though New York City may seem too large to conquer with its many varied neighbourhoods, the city is laid out in a grid formation with streets numbered - so there's little chance of getting lost. The majority of residents don't own cars and the city is incredibly walkable - in fact, Booking.com guests endorsed New York extremely highly for city walks. New York also is a prime people-watching destination, which can only be appreciated by walking. In case SoHo, Little Italy or Central Park seem like a far reach from where you are, you can always hop on the easily accessible subway.
Perth, Australia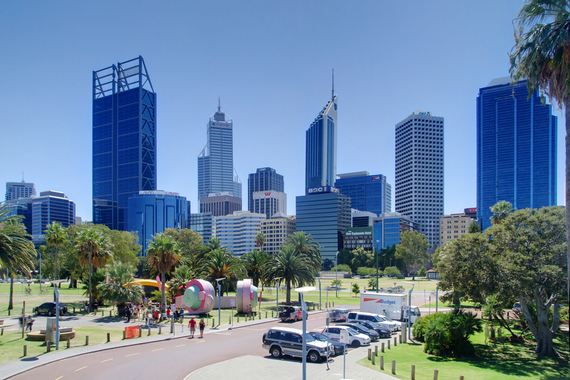 Photo Credit: Commons.Wikimedia.com
Though known for the pristine beaches and bright blue skies, Perth is also home to a creative cultural scene. Enjoy this lush urban parkland by foot and visit the extensive number of galleries, exhibits and street art. You can also stroll through Kings Park - the Botanic Garden and War Memorial are must-sees. In case your feet get tired, take a scenic cruise along the Swan River.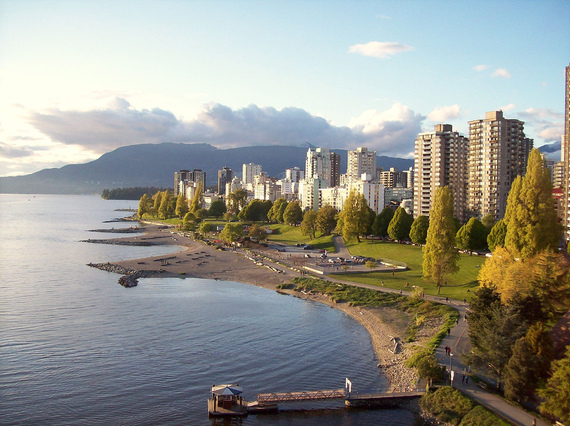 Photo Credit: Wikipedia.com
Facing the sea and overlooked by the North Shore Mountains, it's no surprise Vancouver has dominated the polls for the most livable - and walkable - city. The combination of stunning natural surroundings with a flourishing urban life make it a pleasure to explore, and is a view you can only really see by foot. A few particularly good walking spots include the promenade along the False Creek shoreline to Granville Island and the walk through Ambleside Park.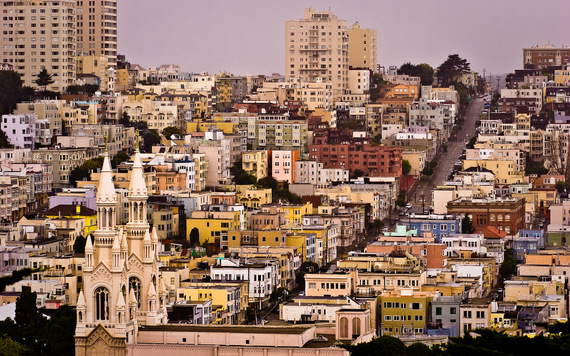 Photo Credit: Flickr.com
If you can handle a few hills, San Francisco is prime walking territory - though the sunny Northern Californian climate helps. A stroll through the eclectic neighbourhoods with colourful houses - and even more colourful characters - are worth the exercise. Don't worry, you can always hop on one of San Francisco's iconic trollies. For a great route, walk the 1.7 miles of the Golden Gate Bridge, or step down to Pier 39 for fresh crab or an ice-cream.
Montevideo, Uruguay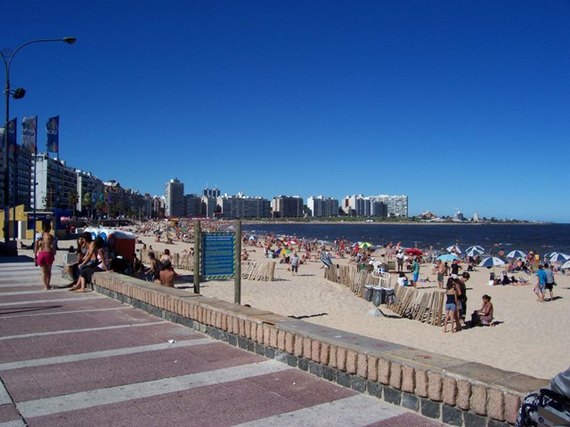 Photo Credit: Wikipedia.com
Though the capital of Uruguay is a big city, its surrounding beaches creates a relaxed vibe--perfect for long, lazy strolls along the Rambla (esplanade). The city's architecture will no doubt catch your eye, with its charming mélange of colonial, Art Deco and '70s concrete towers. The Old Town, Ciudad Vieja, is especially captivating - weave between historic buildings with crumbling facades to get serenaded by street musicians before indulging in some Uruguayan cuisine from a street vendor.