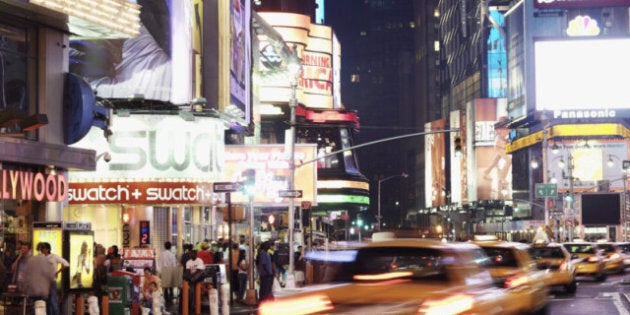 I considered the political commitment of cities to be of utmost importance in my ranking. Without a committed mayor and leadership group it is highly unlikely a city will make meaningful progress on climate policy and action. I used six proxies for political commitment ranging from having a published climate action plan to be members of key cities groups committed to climate action such as C40 and ICLEI. New York scored quite highly, missing only one membership, the World Mayors Council on Climate Change. Of significant importance, mayor Michael Bloomberg is the current Chair of the Clinton Foundation's C40 initiative.
"There is no single solution for solving global climate change and President Clinton and I agree that one of the most efficient methods of reducing carbon emissions is to focus on large cities around the world," Mayor Bloomberg said.
I can not overstate the importance of mayor Bloomberg's leadership in the C40, especially because of his status as a successful conservative business leader and mayor. He is showing that climate action is not a red or blue issue and playing a key role in uniting some of the largest cities in implementing climate solutions.
Of course when considering climate mitigation, transit related emissions are important. Cities with robust rail networks are at an advantage as populations grow as well as the price of oil. New York City has the most used metro system in North America and the sixth most in the world behind Tokyo, Moscow, Seoul, Shanghai and Beijing. While we are talking about transit, let's hope NYC makes the transition with the 13,000 new Nissan NV200's taxi fleet to EVs as promised by 2017.
In conducting the global rankings I was unfortunately unable to include a ranking of green buildings in each city because I could not source comparative data across the globe. However, New York City has been making a significant shift towards greener, lower carbon footprint buildings. There are currently 133 LEED certified green buildings in New York City. The 92 acre Battery Park City put NYC on the global map for asserting a LEED Gold and Platinum minimum for all its buildings.
Of course when discussing resilient cities, one must consider what adaptation challenges a city faces and what the city is doing to prepare for a changing climate. New York City, like many other megacities in the world has a relatively low elevation, which poses a risk for seal level rises. This is because portions of the city, especially Manhattan are only about five feet above the mean sea level. Sea level rise through glacier melt combined with increased frequency and intensity of storms could pose major flooding risks to lower-level areas of the city.
According to an important recent report on resilient cities, "the possibility of inundation during coastal storms (in New York City" is greatly enhanced with the projected effects of sea-level rise."
My resilient cities rankings took into account what cities are planning to do regarding adapting to a changing climate. New York City scored amongst the highest in my study on this metric due to the integration of adaptation into its development permitting process. Many of the existing Department of Environmental Protection initiatives "for addressing current climate extremes, environmental regulations, aging infrastructure, and population growth are also adapting DEP's systems for climate change."
Relatedly, a resilient city best practice is to expand green and park space throughout the city. This allows for the sequestration of carbon (mitigation) as well as reducing stormwater runoff and the urban heat island effect (adaptation). New York City scored highest in my rankings on park space with 28,000 acres and fourth overall on park space/capita.
While the federal government in the U.S. is stuck in partisan politics, many U.S. cities are showing leadership on climate action. New York City, led by its conservator mayor, has become one of the global megacities doing the most to mitigate and adapt to climate change.