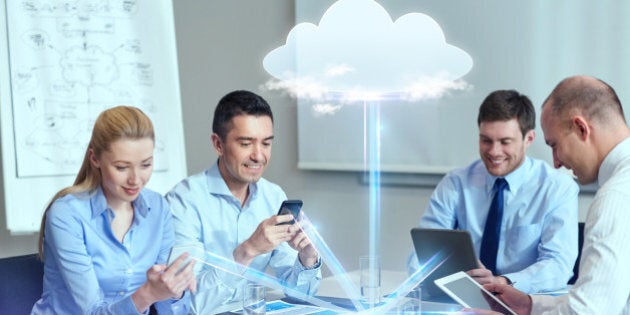 Given a minute or two, most of us can rhyme off a long, intimidating list of obstacles that stand in the way of small business success, from high operating costs to intense competition from giant corporations or online retailers. For some reason, it's more difficult to name the potential advantages that today's small businesses have in their arsenal to compete, particularly new technologies that could give them a much-needed edge.
A case in point is the cloud, which provides convenient, on-demand access to shared computing resources over an Internet connection. Cloud technology is transforming how businesses operate -- from convenient and secure data storage to hosted business applications and telecom services. The cloud also offers endless possibilities for smaller companies to lower their costs, improve productivity and match the service levels of larger enterprises.
The good news is that almost half of Canadian small businesses (46 per cent) are already using at least one cloud-based service. That was a key finding of a recent national survey by Leger, conducted on behalf of Primus, to gauge small business attitudes about the cloud.
Small businesses reap cloud benefits
The survey uncovered compelling evidence that, among those small businesses that are using the cloud, the benefits are numerous. For example, 94 per cent of current cloud users saw at least one benefit, such as improved mobility and flexibility for staff, and 86 per cent have improved their business processes. Nearly half (47 per cent) say they have experienced unexpected improvements in their business due to their adoption of cloud-based services.
These statistics add fuel to the business case that cloud services can empower smaller companies with the same sophisticated technologies as large companies, without requiring costly upfront software or hardware purchases. The cloud also frees up small businesses from the time-consuming, complex tasks of overseeing their own technology and telecom infrastructure.
Barriers to accessing the cloud's potential
So why aren't the other 52 per cent of Canadian small businesses in the cloud? According to the survey, it comes down to limited understanding and technology fears. For example, 40 per cent of survey respondents say they are not very familiar/not familiar at all with cloud-based services. They could in fact be users of cloud-based services and not even know it. This speaks to lack of time, knowledge or resources for a small business owner, or their IT leader (team?) , to keep up with the latest technologies.
This lack of understanding may in turn reinforce common fears of technology, since 35 per cent of those surveyed say they worry about privacy and security of data in the cloud. Such perceptions are unfortunate because, for many small organizations, the cloud can actually reduce the security and privacy risks they face with their current internal networks and applications.
As an alternative, a small company can draw upon the extensive expertise of cloud providers who can advise on optimal, cost-effective security safeguards and mitigate most concerns with the right types of encryption, firewalls and back-up files for added protection. This can ultimately improve the security and reliability of their operations.
But to add another wrinkle to the challenge, Canada's entrepreneurs have a hard time finding this type of sound advice, since the survey suggests that the Canadian small business market is clearly underserved by large technology and telecom firms. Only 46 per cent of small businesses feel that best-in-class IT tools and services are just as accessible to small businesses as large ones, and only 30 per cent believe that small businesses receive the same level of service from IT vendors as do large companies.
Improve understanding to harness cloud advantage
As with most of the hurdles entrepreneurs face on the road to success, it's up to them to persevere and push for answers and responsive service. Small business owners need to do their own research, whether by reading online or talking with their peers, to understand trends like cloud computing. By being informed, they can overcome either the hard sell -- or indifferent service -- they typically experience in the marketplace.
Here are three key considerations for small businesses as they move towards the cloud:
1. Find the right provider: It's important to shop around and find a partner who is willing to meet, educate yourself about new technologies and recommend a solution that truly matches your priorities.
2. Prioritize and gain alignment: Determine what's most important and communicate at all levels what outcomes are the most important. This may extend to vendors, customers and shareholders.
3. Commit to it: Devote the appropriate time, clear calendars, role up your sleeves... There should be physical evidence that cloud changes are happening in your business.
The overarching message here for small businesses is, "Don't miss out on the opportunity to benefit from the cloud," since the pay-off, as revealed by the Leger survey, can be astounding. Although small businesses face barriers in accessing and incorporating new technologies, the cloud is definitely a practical, accessible tool to help lower costs and compete head-to-head with big business.
Canadian small business owners are accustomed to overcoming many obstacles on a daily basis. Finding their place in the cloud represents a significant opportunity for competitive advantage, that small business can't afford to miss out on.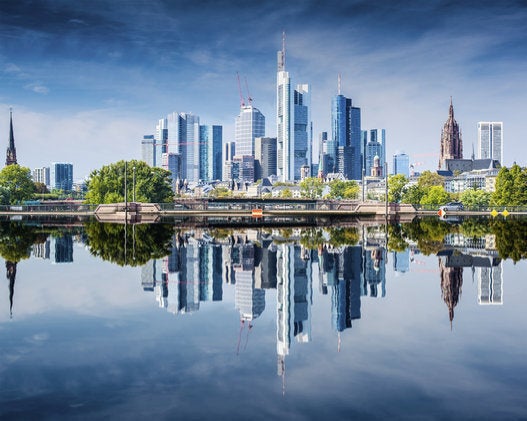 Best Countries To Do Business