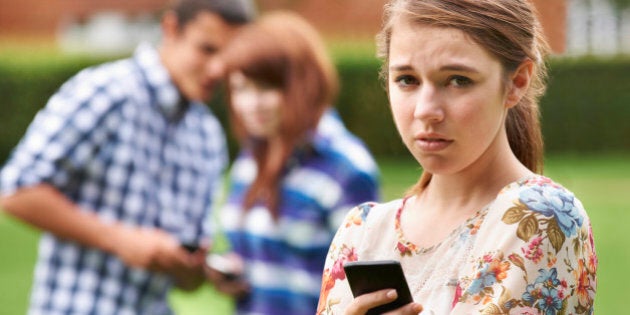 While the joys of parenthood are many, it's natural to worry about the inevitable milestones that shape a child's independence, such as their first solo walk to school, first sleep-over or first teen party. In our technology-driven world, parents must now consider a new growing-up moment, namely preparing kids for their first smartphone or web device.
As a technology enthusiast, I'm the first person to rave about the safety and educational benefits that children gain from all the Internet-enabled gadgets they crave. However, Bullying Awareness Week (November 13 to 19) should remind us of the risks that can pop up on those brightly glowing screens, including the danger of cyberbullying, and the importance of parental vigilance.
Fortunately, awareness of the issue is rising. Primus' 2014 survey, Protecting Canadian Families Online, found that parents' fear of cyberbullying outranked their concerns about drug and alcohol use by their kids or teenage pregnancy. Large numbers of parents acknowledged that their children have ready access to the Internet, whether through the family computer, a personal computer or tablet, or by smart phone (since more than 26 per cent of kids are equipped with their own mobile phone and data plan by the time they're in the fourth grade).
Only eight per cent of kids will actually admit being bullied online to their parents.
What's more, one in five parents admitted to knowing that their children between age eight and 10 have a Facebook account despite the 13-year age requirement for having an account.
Canadians unsure how to handle cyberbullying
Despite this simmering unease about their kids' online access, our survey also revealed that parents are not well prepared to proactively address their concerns. Less than half of parents restrict the amount of time their children spend online each day, and just a third of parents have spoken to their children about online bullying by age eight -- or regularly ask their kids questions about cyber-bullying.
Perhaps the most troubling statistic: 89 per cent of parents feel their children would inform them if they were being cyberbullied. The reality, according to cyberbullying experts, is that only eight per cent of kids will actually admit being bullied online to their parents.
These findings speak to the need for parents to take a much more active role in their children's online lives and educate themselves on the best ways to protect their family.
That's not always an easy task, particularly for parents who are not comfortable with rapidly changing social media tools or the accompanying jargon, points out Dr. Wendy Craig, Professor and Head of Psychology at Queens' University, and Scientific Co-Director of PREVNet, Canada's leading authority on bullying prevention.
To overcome this generational communication barrier, Primus partnered with PREVNet to launch Canada's first e-learning program to help parents and youth confront online bullying. Launched recently as part of Bullying Awareness Week, CyberGuard - Cyberbullying Truth, Tips and Tactics features practical tools for parents, including hands-on modules to prompt conversations among adults and youth, activities to be completed together and quizzes to test knowledge and debunk myths.
This program is the result of a multi-year partnership between Primus and PREVNet to address cyberbullying, which has included awareness campaigns to introduce online safety resources. Among the key tips that are discussed further on our e-learning site:
Start talking to children earlier about the dangers of cyberbullying and the importance of positive online relationships. As soon as children have access to the Internet, it's the right time to speak with them about the dangers of cyberbullying and how to report threatening behaviour.
Educate children on the dos and don'ts of acceptable online behaviour. Some of these rules include never sharing personal information or photos in a chat room, never share cellphone numbers or email addresses unless you know and trust the person, and never posting, emailing or forwarding sensitive/private photos of yourself or anyone else.
Teach children to be a part of the solution, not the problem. Parents should inform their children that even if they didn't create the original hurtful email or message, by passing it on they are now participating in online bullying. On the other hand, by deleting the message and refusing to pass it on, they become part of the solution.
And, keep the dialogue open with your kids. Check in with your kids regularly to discuss online topics and technology they enjoy. Let your kids be the expert who teaches you about a new social media feature. Encourage your child to tell you about worrying incidents they witness or experience without fear of criticism or threat of taking away their technology.
While these tasks may feel uncomfortable at first, they're critical to help children develop the right social technology skills, build strong self-esteem and learn to interact with others in healthy, responsible ways.
Just as you teach your kids about road safety, "stranger danger" and avoiding peer pressure, it's time to talk openly about cyberbullying. If you've noticed your child's growing fascination with technology, there's no time to delay.
Follow HuffPost Canada Blogs on Facebook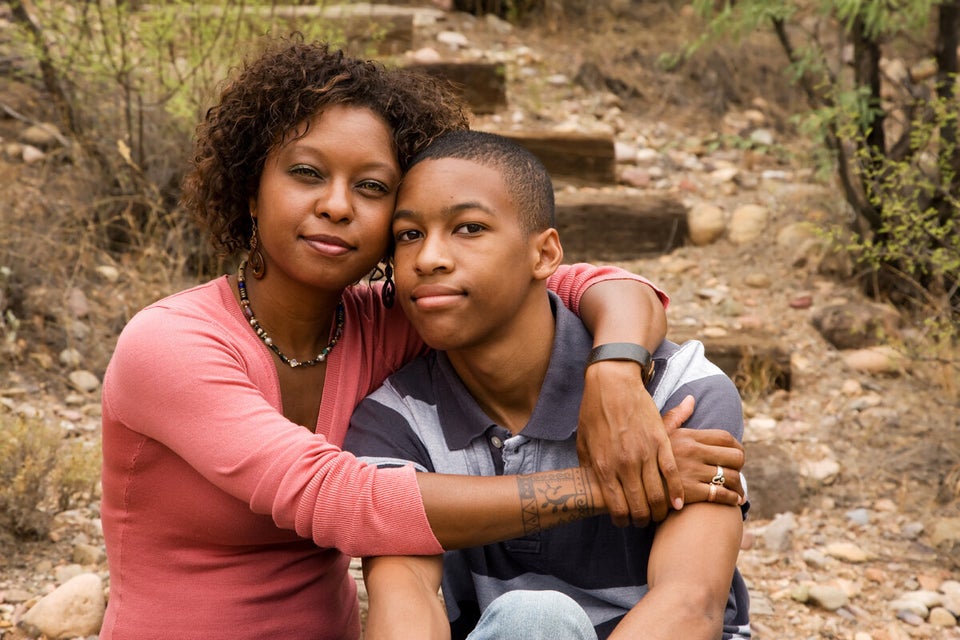 How To Talk About Bullying