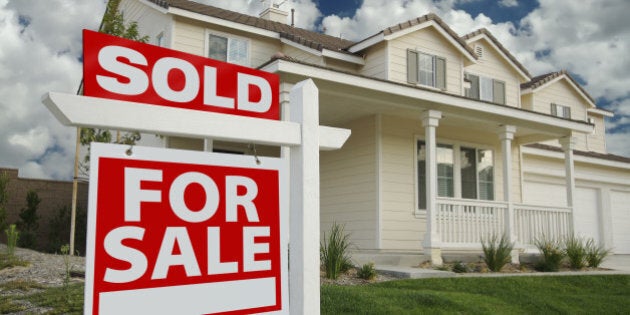 The first step in any home search always involves a discussion with the client about what is most important to them in a new home. When the client is a family with children, being in a good school district is inevitably high on their list, but like so many other items that appear on a client's wish list, being in a good school district doesn't come cheap.
Despite the best intentions of our provincial government to provide a balanced and equal public education system to all, regardless of one's household income or neighbourhood, vast differences in student performance exist. Not surprisingly, and for numerous reasons beyond the scope of this article, neighbourhoods with the highest student achievement levels are also our most expensive neighbourhoods.
The two graphics below illustrate this quite clearly. The top image shows student achievement levels in EQAO math tests, with the darker colours representing higher achievement levels.
The bottom image show housing prices, again with the darker colours representing higher assessments. Notice any similarities between the two maps?
Now as I mentioned earlier, there are myriad reasons why Toronto's wealthiest neighbourhoods perform better on standardized tests, such as English being more commonly the first language spoken in the home and families having more money to spend on enrichment activities, healthy food, tutors, and so on. One thing however is apparent, if you're basing your decision on where to buy your family home on what neighbourhoods do well on standardized testing, it's almost certainly going to cost you.