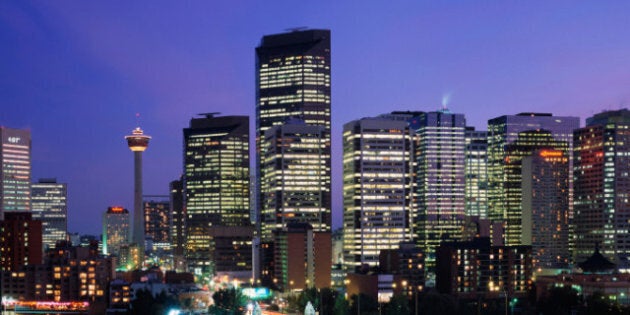 We've all watched in amazement as the city's skyline has been totally transformed over time, particularly over the last decade. I remember my mother telling me that when she moved here from England back in 1958 the Royal York Hotel stood out as the tallest building in the city (it was actually the second tallest). As a child growing up here in the '70s and '80s, I recall dreaming of living in the Palace Pier condo at the mouth of the Humber River, Toronto's first luxury high-rise. It seemed so glamorous and nothing else like it existed back then. Of course, that was before traffic jams became the norm in this city. Now the commute from the Humber river to downtown makes the option less appealing. Oh how times have changed.
Today Toronto leads all cities in North America with 132 high-rise buildings currently under construction. To put that in perspective, Mexico city is a distant second with 88, New York captures third place with 86, and Chicago is a very distant fourth with just 17. The vast majority of those buildings in Toronto are condos and that doesn't count the hundreds of condo buildings already built. If you're like me and own a unit downtown, you can't help but be a little nervous about where all of this is heading. It's the luxury condo market, however, where nerves are really getting frayed.
Though the condo boom has been going on in this city for a decade, the luxury condo market is just now coming into its own. This year has been like nothing ever seen before in Toronto, with the "big four" all either just completed or very near completion. I'm referring to the Ritz Carlton, Shangri-La, Four Seasons, and Trump Tower. It's one thing to imagine buyers for all the $300,000 units at City Place, but it's another to imagine enough people able and willing to pay for all of these luxury units and sales are starting to back that up.
According to Truecondos.com, since the Ritz Carlton was registered on the MLS in the summer, there have been five sales. The first three to sell, all during the summer, averaged about $914/sq. ft. The fourth unit, which didn't sell until September, dropped to $865/ sq ft. More recently, just last week in fact, the fifth unit sold for just $728/sq. ft. That is a remarkable figure, considering the developer was marketing these units at over $1,200/sq. ft. during construction.
No one knows for sure where prices are going in the future, but one thing is certain, Toronto's skyline will be continuing to change for years to come. The recent announcement of a 70-plus story condo at 10 York St. is proof of that.
"I think 100 storeys is completely doable in Toronto; that's sort of the next generation of height," said Rudy Wallman, whose firm Wallman Architects designed the development.
So considering how fast the skyline is changing and growing, I can imagine my daughter Zoey amazing her grandchildren with stories of how the CN Tower used to be the tallest building in the city. And then it will be their turn to be open-mouthed in disbelief!