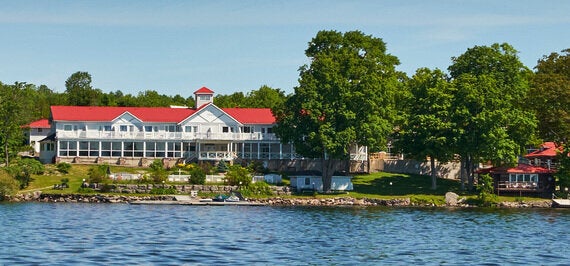 Life for most of us these days is hectic to say the least. Between long work hours, family demands and social life, living in a big city like Toronto can wear you down. I've been very fortunate to have the opportunity to travel regularly and whether for business or pleasure, I make a point of working in some relaxation, leisure time and of course, fitness. I always advocate that the money spent on getting away from the city doesn't have to be a huge investment and is always worth the rejuvenation you experience while away. Each time I come back from a quick getaway, I find myself coming back calmer, well rested, more focused and often with a new perspective.
I recently had the opportunity to escape the city with my family and experience a weekend of leisure outdoor activity and relaxation at a quaint resort situated on Stoney Lake just outside of Peterborough, Ontario. This was our first time even hearing about Viamede Resort and we were pleasantly surprised. Upon arrival to our room we were greeted with a bottle of wine and a personal welcome note. The room itself was one of several rustic but quaint little cottages fully equipped with everything we needed as well as a barbecue on the wrap around deck facing the lake.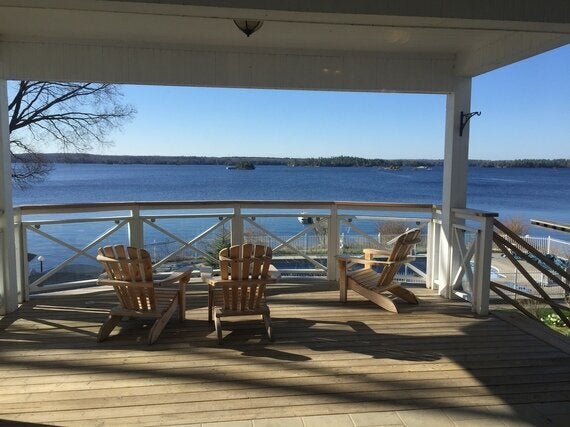 From visiting the onsite farm with the kids and shooting hoops at the basket ball court to hiking and exploring the shores of Stoney Lake on kayak, Viamede offers activities for everyone. The lunch experience at The Boathouse and dinner at Mt. Julian was outstanding with a variety of foods locally sourced and prepared to perfection.
If you prefer the comfort of a hotel setting, the Living Water Resort might suit your needs with it's modern decor, lakeside views and cottage country activities. Another weekend getaway took me to Collingwood, really by default. I had planned to take the family to Wasaga Beach to have some fun in the summer heat; however, booking last minute left me with very little options in the Wasaga Beach area -- definitely nowhere I'd feel comfortable sleeping in. Looking at nearby areas, I stumbled upon the Living Water Resort in Collingwood which was just a short drive from Wasaga Beach. What I liked about this property, was the ability to rent a modern fully equipped suite to allow for the convenience and cost-saving of cooking at home. I was truly impressed with the accommodations from the sleek design and modern decor to the amazing views of the Blue Mountains and the marina on the Georgian Bay. From an activity standpoint, you could do just about anything with access to boat and kayak rentals, to tennis courts, fitness classes and even a near by 18-hole golf course.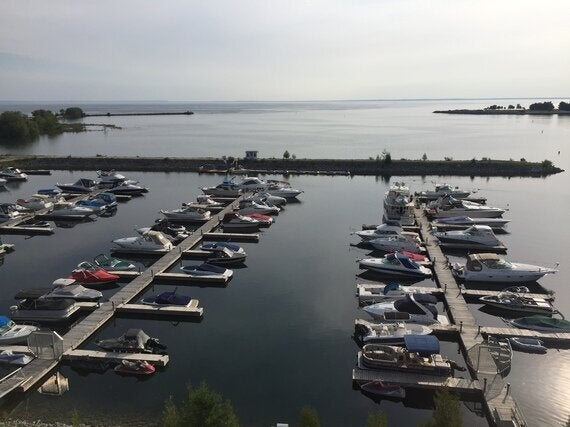 Next time you're planning to book an airline ticket for your next vacation why not look closer to home, you might be surprised what options you have at a fraction of the cost and far less hassle.