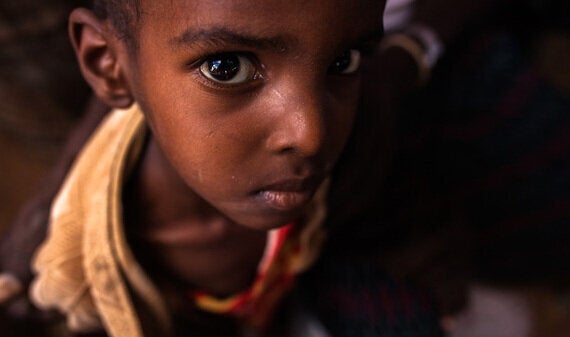 Muhammad doesn't say a word. The little boy barely moves in his father's lap.
But his penetrating eyes burn with intensity from his gaunt face. His shirt droops as it hangs from his tiny shoulders. His arms protrude from his sleeves like two sticks.
The doctor at this World Vision mobile clinic in Puntland lifts Muhammad's shirt for examination. I can see every bone in the boy's sunken chest. Muhammad tries to shift in his father's lap, now fidgety and restless, like any other five-year-old. But even this effort quickly tires him out. He settles back into stillness.
It's as though Muhammad's body knows not to burn calories, unless absolutely necessary for survival. Every bit of energy must be saved.
I've come to Somalia with World Vision, to meet children living on the brink of famine. The United Nations issued the warning last week. If the rains fail again, and if international aid is not taken, Somalia could see a repeat of the 2011 famine which killed more than 250,000 people.
Those whom I meet here tell me they already knew this was happening. Even the elders say it's the worst drought they've ever seen.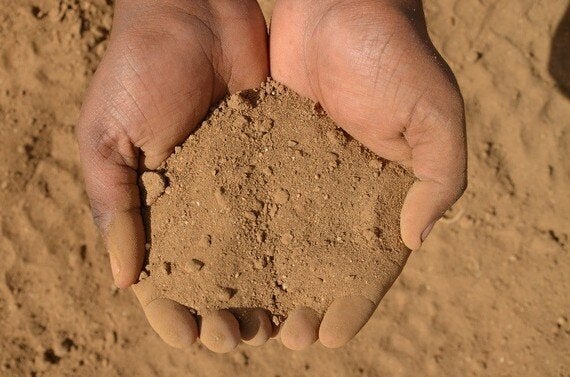 "We're used to getting droughts every three or four years," says one 85-year-old elder. They normally last for a year, he says, "But this drought has lasted for three years. Crops keep failing and all the livestock are dying. All of our savings are gone. We have nothing left."
Memories are long here, and filled with joys and sorrows alike. Everyone remembers the droughts, and is able to compare. They're unanimous with fear about this one.
"In previous droughts we always lost a few animals," says Hawo, a grandmother of three small children. "But we were still able to find water and a bit of grass for our animals to graze. But this time there is nothing."
Like many families, Hawo's has always been pastoralist, and rely on goats and camels for their living.Drought forced Hawo's family off their land, driving them under the sun for a full week before reaching a place with emergency water supplies. Only a few of the animals from her flock survived the journey.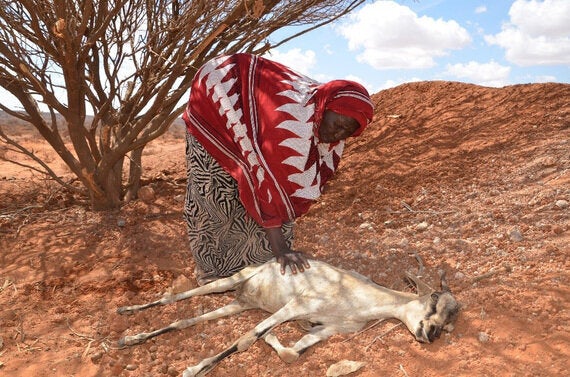 It's a great relief, of course, that the children are alive, and Hawo is deeply grateful. But her assets -- their means of providing for those children -- lie in her dangerously depleted flocks. Hawo despairs for her family's future.
"Water is life," Hawo tells me now, at a World Vision emergency water centre. "Without water we have no animals. Without animals we have no life."
The same stories are being told again and again across Somalia. Entire areas that were once teeming with people and animals even a year ago are now completely devoid of life. The scattered carcasses of entire herds of livestock are all that remain.
Back at the mobile health clinic where Muhammad is being examined, the World Vision doctor has made a diagnosis. Muhammad is severely malnourished.
This isn't a surprise to his family. Muhammad weighs a fraction of what he should. The circumference of his upper arm is fearfully small. With both measurements in dangerous territory, the doctors prescribe an emergency nutrition program.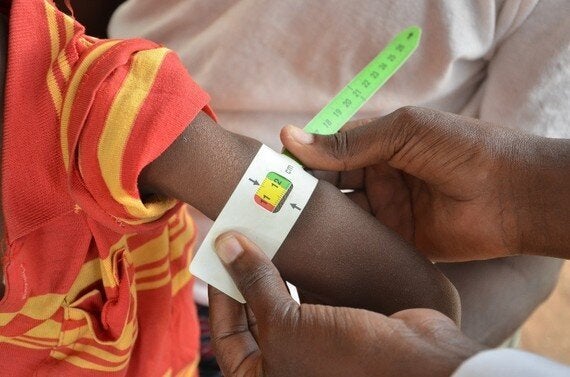 Treatment for a child who is severely malnourished is fairly simple -- yet highly effective. Muhammad will be given packets of peanuty paste, fortified with ingredients needed to restore his health. As Muhammad accepts the first packet, I watch to see how he'll respond. Ironically, malnutrition can often lead to appetite loss.
Muhammad tries the paste, tentative at first. But soon, he's eating it with relish. He grips the packet tightly, and it's clear that he won't let go for anything or anyone.
Despite their barren landscape and devastated herds, so many of the Somali parents I meet carry this hope for their children. Hope that their children will thrive, that their futures will be bright. And today, Muhammad is back on the path to this kind of future.
"Muhammad deserves a full life," says the doctor in charge of the mobile health unit. "He deserves to go to school, to have a future. That all starts with proper nutrition and health."
At this clinic, Muhammad is receiving the care he needs. The doctor here tells me that there are around 400,000 such cases of malnutrition in Somalia today, as several countries in Africa teeter on the brink of famine. So far, he says, World Vision mobile units in Somalia are able to provide effective treatment in most of the areas they support.
But more and more new cases stream in. And the children who leave successfully treated, are nonetheless returning to families unable to provide for them.
"Without these interventions it would be very difficult for these children to survive," says the doctor. "These families don't even have one dollar to live on." And as patient numbers continue to rise, the resources needed for treatment become stretched. More support will be needed.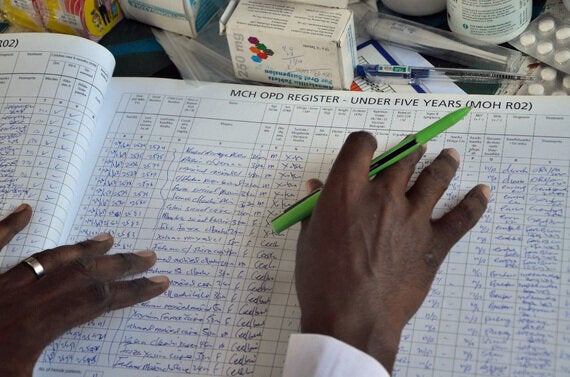 The registry of patients at this World Vision mobile health clinic in Puntland is growing by the day.
Tomorrow, I get on a plane back to Toronto, to see my own children again. It will be impossible to forget the children here in Somalia. My heart clenched with emotion from the first moment I saw them. You can tell instinctively that they are in danger. The way they're too thin, their sunken eyes, the way they sit too still for children.
As a father, I also felt very deeply for the parents who don't have a dollar to their names. No savings, no safety net, no way to pivot for a "second career." And nothing to provide for their children but love.
Many of the Somali people I met know all about Canada's generosity to them -- and they're so grateful. They talked about how our aid is making such a huge difference in their lives. Canadians need to know that we are delivering impact, even in a place as fragile as Somalia.
It's true that the situation in Somalia is dire. But it's also true that we can act, to stave of the threat of malnutrition. We see it coming. We can meet it head-on. Catastrophe can be prevented. And for the sake of Somalia's children -- it must be.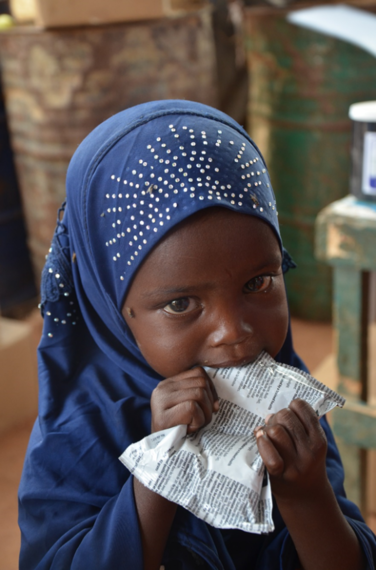 CORRECTION: An earlier version of this blog stated that Hawo's family were cattle farmers. They rely on goats and camels for their living.
Follow HuffPost Canada Blogs on Facebook