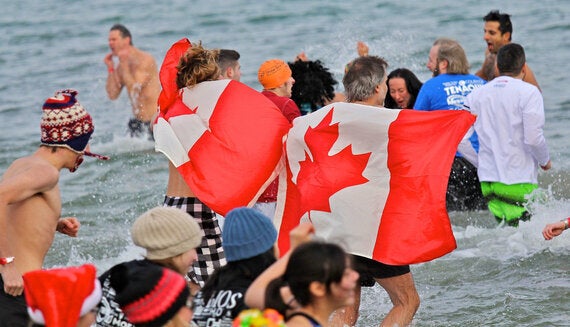 Have you ever considered doing one of those New Year's Day polar bear charity dips, but got cold feet instead? I can understand why. In fact, I was convinced it would be a cold day in hell before I would even think of doing one.
But that all changed suddenly last year. I allowed myself to be swept up by polar bear dip fever at work. It was fun, kinda like pledging for a fraternity. It took me back to the carefree days of my youth.
Sure, I was nervous, but on dip day I charged forward in one mad dash of excitement, like some extra in the movie Braveheart. And in a blizzard-y blur of an Arctic adrenaline rush, I had my first polar bear dip experience. Knowing it was for a good cause made it one of the most rewarding things I've ever done -- I had a frozen smile on my face for the rest of that memorable day.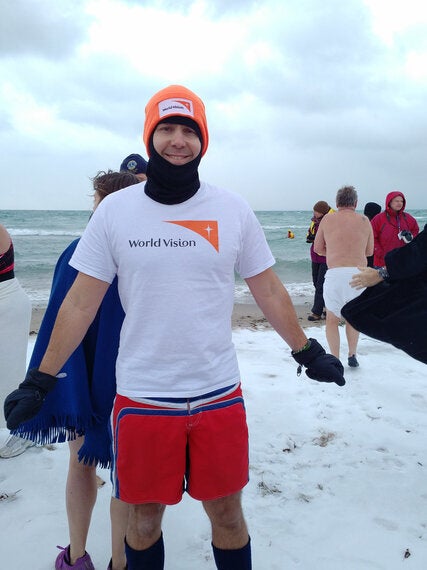 You too can know the thrill of the chill. For you first-timers out there, this dip veteran has these five training tips for polar bear dips:
Don't overthink it, just do it. It's brisk with minimal risk. It's a chance to be a superstar to friends and family, and a champion for children at the same time. That's all you need to think about -- so long as a doctor gives you the thumbs up.
Dip Tip #2: CHOOSE YOUR CHILL.
Are you the type to dive right in? Or more of a slow descent? You need to answer that age-old question in advance, not on dip day as you approach the frigid shoreline.
Dip Tip #3: PRACTICE YOUR SCREAM.
Sudden exposure to wintry waters can lead to involuntary expletives. Remember this is a family event. Practice screaming in an age-appropriate way. Suggestions might include: "Oh FUDGE! Fudge! Fudge! Fudge!" or "Oh SUGAR! Sugar! Sugar! Sugar!" Practice makes perfect.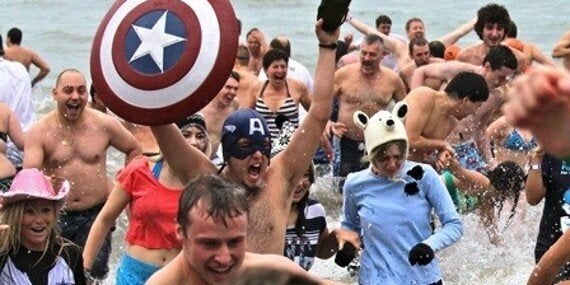 Dip Tip #4: WARM YOUR HEART.
For many it takes more courage to ask for donations from loved ones than it takes to actually turn yourself into an iced latte. Don't be shy, it's for a very worthy cause.
Dip Tip #5: TAKE BABY PENGUIN STEPS.
Polar preppers should slowly build their tolerance to Arctic conditions. Take colder and colder showers and brave the "icy cask of courage" by submerging your feet into a bucket of ice water. You'll turn dip day into a piece of ice cream cake!
This is your year. It's a rite of passage for any red-and-white-blooded Canadian, and this year will be extra special because it's the first day of Canada's 150th birthday year. What can be more Canadian than doing a polar bear dip on New Year's Day?
There are lots of polar bear dips across Canada, but the biggest and best one is the Courage Polar Bear Dip for World Vision. It's the biggest in Canada and it raises money for vital clean water projects in Africa. Check it out at www.polarbeardip.ca. You won't regret it. Do the dip!
Follow HuffPost Canada Blogs on Facebook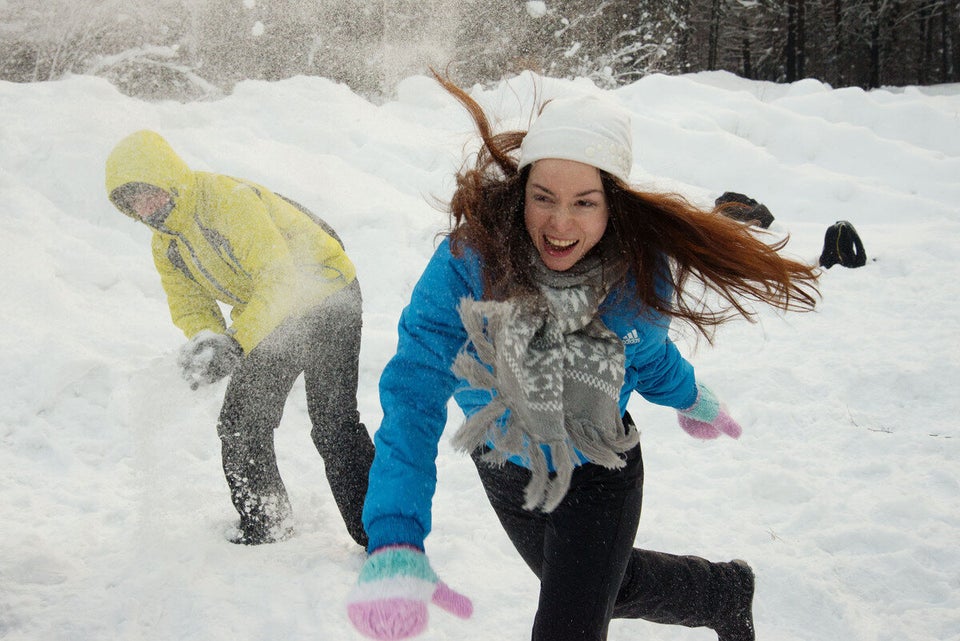 Winter Activities That Burn Calories