Circumstances completely out of our control are having huge and immediate impacts on our daily lives. According to a recent report by TD Economics, the Alberta economy is facing an income shock similar to that of the 1986 oil price crash. Those who experienced that in the 80's can attest to the seriousness.
Currently job losses have been concentrated in the energy sector, but more job losses are expected across industries that depend on investment and activities in the energy sector. This rising unemployment coupled with a correction in the housing market is putting a further strain on indebted households.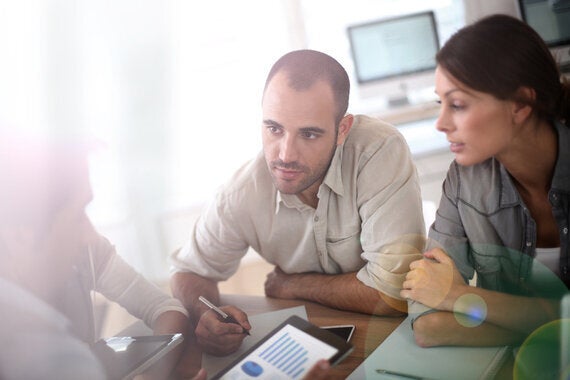 This dark storm cloud lingering over our economy has taken a toll on many of our families, friends and communities but in the face of these challenging times, do we have to feel helpless? The answer is no. It's easy to feel lost and confused when you are going through tough times, but TD and many other financial institutions are reaching out to Albertans who may be facing or anticipating a financial hardship and offering to help with some practical financial planning advice.
Here are some practical steps Albertans can take to safeguard their financial futures and minimize the impact of an unexpected blow.
Talk to your financial institution. Many times, people wait until it's too late to talk to their financial institution or advisor about a job loss or a situation where they're unable to make a mortgage or loan payment. Your bank is there to help. The sooner you develop a personalized financial plan, the sooner you'll have a roadmap for times of uncertainty. A comprehensive financial plan will guide your action and responses in the case of a job loss or other financial stressor. Financial uncertainty can make people anxious. Think of a financial plan like a safety net: it will allow you to review your financial realities, assess the options available, and help you make sound decisions when necessary.
Create a cash flow projection. Just like starting a small business, buying a home, or planning a vacation, an accurate forecast of money flowing into and out of your personal accounts will help you predict your financial needs, in case your situation changes. Consider things like how long you might be out of work, severance possibilities, and any other sources of income or expenses.
Consider spouse, partner, and dependent expectations. In addition to your cash flow projection, it's also important to review your finances at a higher relationship level. Spouses, partners, and dependents are also impacted by a change in your circumstances, and should be included in financial plans.
Start an emergency fund. Three to six months' worth of net income is considered the ideal safety net. With interest rates at historical lows, it's an ideal time to getting pre-approved for a home equity line of credit, which is easier done in advance. This will allow you to tap into those funds in times of crisis, just in case.
Evaluate your investment portfolio. Financial planners can help you avoid choices that may have negative income tax and retirement implications, two areas that are often overlooked in stressful situations.
It can be helpful to tap into some free tools. A great example is TD Helps, an online community where Albertans can conveniently connect with financial experts about their questions. Whether you're interested in mortgage payment advice, saving and managing money, borrowing and managing debt, or investing and planning for retirement, you can get the information you need to make smart financial decisions.
By following these simple steps and connecting with a financial advisor, Albertans can have more confidence to take their financial health into their own hands.
Follow HuffPost Canada Blogs on Facebook