No shoes, no shirt, no cell phone. That's how a vacation should be. But nowadays, with email and web conferencing, it's harder than ever to take a tech-free holiday. We're a hyper-connected society with a bad case of FOMO -- we're afraid of what we'll miss if we don't pick up the phone.
I'll be the first to admit that going unplugged is a challenge. Back in the early stages of 1-800-GOT-JUNK?, it didn't matter if I was at the office, at home or on vacation -- I rarely let an email or a phone call go unanswered. I thought being plugged in 24/7 was essential to our success.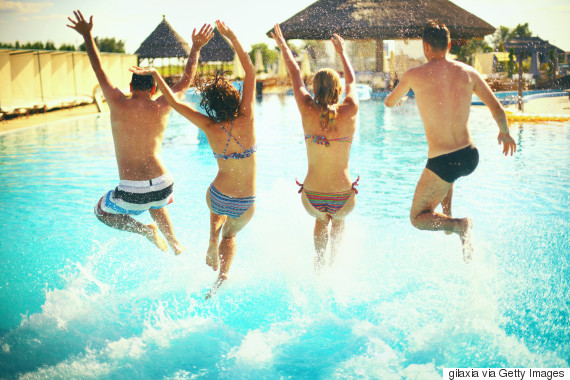 (Photo: Gilaxia via Getty Images)
The problem is traditional business models demand unnecessary overtime and 24-hour availability -- even when you're catching rays, pina colada in hand. Taking time off is often viewed as slacking or as an indulgence reserved for higher-ups.
In reality, overworked employees are unproductive employees. "All work, no play" is fundamentally an unbalanced way of thinking. And while "work hard, play hard" has reached near-cliché status, it at least sets you up for work-life equilibrium.
After 30 years in business, I've learned the value of time off, and its effect on my well-being and the success of our business. Studies show that productivity improves massively after a recharge (especially after a totally tech-free break) and that employees come back to work feeling happier and more inspired. That's why, at my company, we go dark on vacation. Time off isn't only encouraged, it's required -- and we've seen the effects in action: the benefit to our employees' happiness and our bottom line are indisputable.
We always seem to find the time to check in - but we rarely take the time to check out.
Our nine-step process for going dark is founded on three basic principles: communication, collaboration and trust. We book time off when it's convenient for the team, and work together to ensure that all bases are covered for the duration of the absence.
But no amount of communication or collaboration will make up for a lack of trust, so ensure you have a team who will have your back while you're away. (And keep in mind: if your team can't survive without you for a month or even a week, you likely don't have the right people for the job.)
No matter where we are, we always seem to find the time to check in -- but we rarely take the time to check out. So give yourself and your team the freedom to take a total technology blackout and get some unplugged Facetime with your travel companions. Trust me: everything back at the office will be exactly as you left it.
Follow HuffPost Canada Blogs on Facebook
Also on HuffPost:
Unplug & Recharge At These 8 Digital Detox Retreats