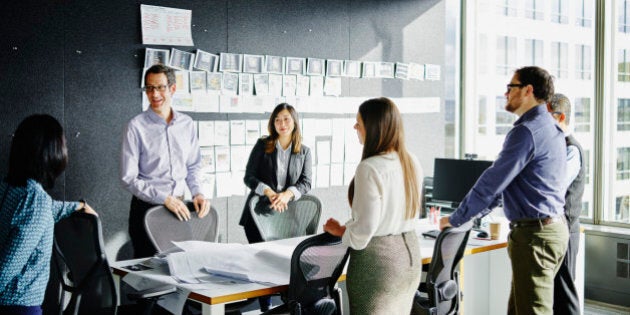 Too often, new entrepreneurs make mistakes with their first hires. In the early days of 1-800-GOT-JUNK? my hiring decisions were based on convenience: Are you my friend? Do you have a pulse? Can you drive a truck? I was desperate for bodies and hired almost anyone who came along.
Hiring this way worked in the short term, but ended up being a disaster. A couple of years in, I realized my team was filled with people who were completely wrong for the business. I had to make the difficult decision to fire my entire staff of eleven. There are few things as scary as cleaning house in one swift move, but starting from scratch was the only way to get back on track.
Hiring right is still one of the most important business lessons I have learned. Here are four things to focus on when staffing your team.
Who is going to help you hit the ground running? Do you need an operationally-minded person to execute your big-picture vision? How many salespeople will you need, and what qualities are essential for their success? Once you have these questions clearly answered, start to think about the ways that you will attract these important players.
In the startup phase, you might not be able to offer top talent high salaries and cash perks. Instead, think about things like flexible work schedules, great benefits, advancement opportunities, and creative freedom. A recent study showed that there is only a two per cent correlation between pay and job satisfaction, so focusing on these other areas will ensure you attract top talent.
It can be very lonely for entrepreneurs during the early days. You're constantly on the go and just trying to keep your head above water. From the beginning, consider bringing on someone to be your right hand. They will be an important sounding board, and you'll need someone who is unafraid to give you constructive and honest feedback.
I am a firm believer that skills can be taught. What you cannot teach is cultural fit, passion and drive. If you go into the hiring process wearing "skill blinders," you might end up with someone who can do the job, but who will run into problems at the cultural and social levels. One employment study says that only 11% of failed new hires are cut loose because of technical incompetence. The rest lose their jobs due to factors like temperament or lack of coachability.
When you're meeting a candidate, take the time to assess their overall fit with your company. In my experience, people who see your growing company as a passion project, and not just a job, make the strongest hires.
You Don't Need New Friends
Simply put, don't hire your friends. A study of tech companies by Harvard Business School found that companies started by friends have a founder turnover rate of nearly 30 per cent. Working with friends makes it harder to establish boundaries and clear relationship roles. As the leader, it can be difficult to give feedback, and on the flip side, employees can find it hard to approach you with their concerns.
It's always more fun to work with people that you really like, which is why I have a hypothetical Beer and BBQ test for all new hires. I ask myself: would I enjoy grabbing a beer or hanging out at a backyard BBQ with this person? It's a great gauge of how well they will fit within the organization.
At the base of it all, your employees are your most important asset. They are the ones who will support your company's growth and ensure its success. A strong hiring plan will make sure that all of your hires -- from your first employee to your five hundredth -- will be great fits.
Follow HuffPost Canada Blogs on Facebook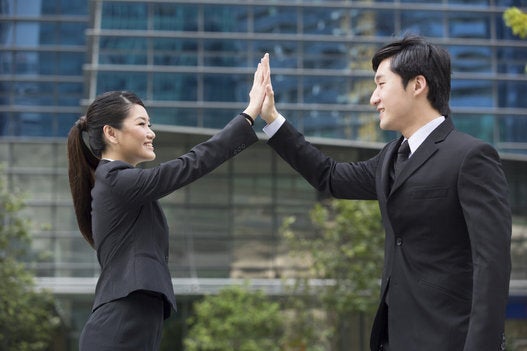 Weirdest Job Interview Questions