Ask Tom Chudleigh what he loves most about living in Qualicum Bay, B.C. and he'll give you a list of things.
A nice group of people. A climate free of killer winters. A place with plenty of musicians and jam sessions.
"The greenest place in Canada, probably," the Vancouver Island resident adds.
But chances are if you're already heading for Qualicum Bay, B.C., you're probably coming for a stay inside Chudleigh's Free Spirit Spheres.
At their core, Chudleigh's spheres are premium tree houses suspended above the ground, strung across the island's rainforest canopy with a network of rope. He bills his spheres as an experience to connect with nature.
"It's the forest canopy. Just look out the window. It's a magic environment to be in and the older the forest the more magic it is. It's not some place we tend to dwell a lot and when we do get an opportunity, it's just breathtaking," he says.
So far, Chudleigh's managed to build and named four spheres: Gwynn, Eve, Eryn and Melody. Eve was the first and thanks to her eggy shape, she was named after the first woman created according to the Bible.
Gwynn and Eryn came later, their names that came to Chudleigh on a whim while building them.
As for Melody, that name was a decision his wife, Rosie, made.
"Rosie named Melody in honour of a daughter she lost, many, many years ago and Melody for the love of music. When we had Melody painted, the artist that did that painting was all wrapped around that melody that circles [the sphere] is Beethoven's 9th, "The Ode to Joy."
But while there's no shortages of coverage on what each sphere looks like on the inside and out, less is known about the man who, ideally, spends six to eight hours a day in his workshop crafting one of the country's most unique places to spend a night.
The Huffington Post Canada travelled to Vancouver Island to find out more about the man behind one of Canada's coolest tree houses.
This series is part of the Great Canadian Road Trip. Road transportation made possible thanks to Nissan Canada.
Brian Trinh is the Huffington Post Canada's travel/ video editor. He's currently on a cross-Canada road trip with freelance journalist Talia Ricci. You can follow their adventures here or check out their Twitter and Instagram pages below.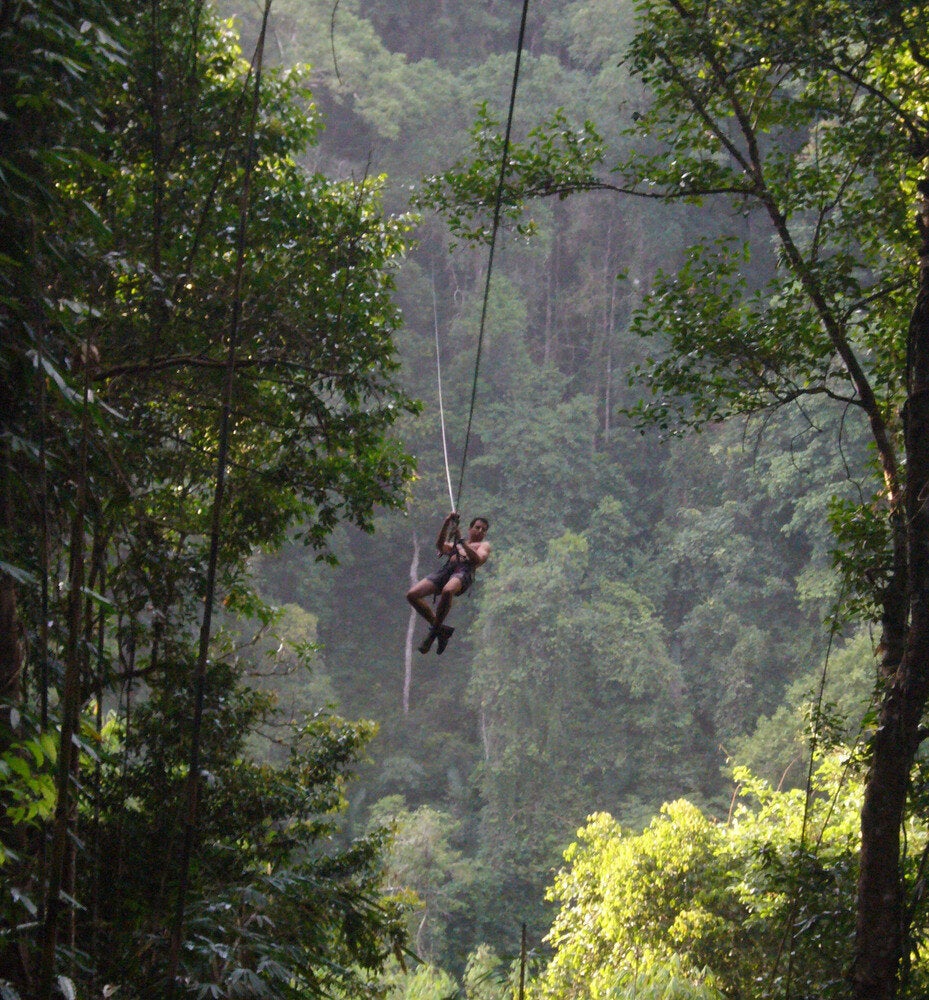 The World's Most Extraordinary Hotels