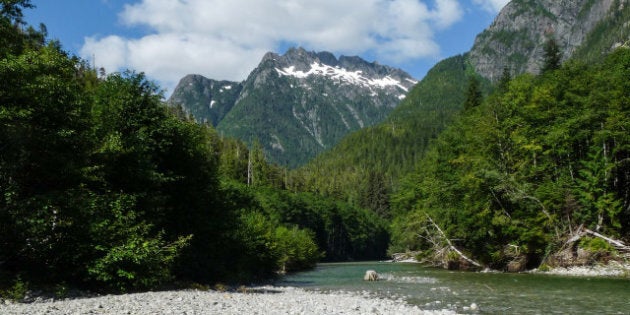 A case that could break new legal ground and increase protection for provincial parks in British Columbia is set to be heard in B.C. Supreme Court starting Feb. 4. Initiated by the Friends of Strathcona Park, a judicial review will challenge the authority of the provincial government to ignore the public interest in preserving and protecting park land in British Columbia.
Two years ago, I participated in a trail-building hike organized by Friends of Strathcona Park — a group of volunteers dedicated to preserving and protecting the park's natural beauty and enhancing its public enjoyment and stewardship. As I walked into the alpine, past clear lakes and stunning waterfalls, to end at the ocean in Bedwell Inlet, I was awestruck. I expected to meet amazing people and to share a challenging yet rewarding trip. What I did not expect was to bear witness to the struggle of the oldest park in British Columbia.
On the second night, tucked away in a tent and safe from the pouring rain, I listened to stories of public outcry in response to past mismanagement of many B.C. parks, including Strathcona Park. In answer to public discontent with the government's treatment of the park and to prevent future conflict, a government-appointed advisory committee was established.
Through countless hours of community input the committee developed a master plan to reflect the public's values and vision and to guide government policy and decision-making regarding Strathcona Park.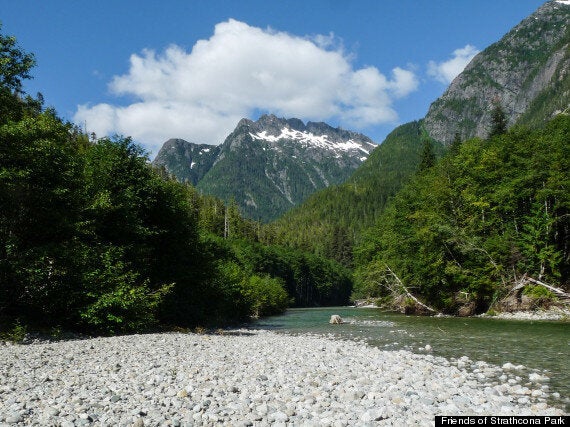 Clearing trail with hand tools, I was able to enjoy the company of people completely dedicated to preserving the park. Alternately, when faced with a proposal from owners of Clayoquot Wilderness Resort (CWR), an exclusive private resort, the government changed the wording of the original master plan to favour private interest over public interest and the best interests of the park.
Granting CWR a permit was contrary to public opinion, contrary to advice from the government's own public advisory committee, and contrary to the original master plan. The permit, granted in 2011, allows for guided horseback tours, development, and activities that change the way this wilderness area will be used.
The Park Act clearly states that a park use permit (for a class A Park) must not be issued unless to do so is necessary to preserve or maintain the recreational values of the park involved. The Park Use Permit granted to Clayoquot Wilderness Resort is not "necessary."
The trail maintenance that CWR would provide in exchange for receiving the permit is work that a group of dedicated volunteers have already been doing within the Bedwell Valley for three years. The largest obstacle faced by our trail building crew was instruction from B.C. Parks that prohibited our completion of the alpine to ocean trail. Just four months later a Park Use Permit was granted to CWR.
While the Ministry of Environment says our parks, protected areas, and conservation lands are a public trust, the minister was all too willing to hand over this public trust to private enterprise. I believe that people living in British Columbia understand public trust to mean that parks belong to the public, not to a particular government or business.
This permit gives preferential treatment to a select group in violation of the public trust putting the park under threat of being continually undermined by the same government that should be protecting it.
If the Supreme Court finds in favour of Friends of Strathcona and the Park Use Permit is revoked, a clear message will be sent to business and government that B.C. parks are not for sale or barter.
On the last day of our hike, my pack was no longer filled with food and water but instead I carried with me the history of Strathcona Park and a deeper understanding of the threats facing this stunning place. I can only hope that where policy makers have failed, the court will demand increased protection of parks across the province.
The judicial review will be held in the B.C. Supreme Court in Vancouver (800 Smithe St.) from Feb. 4-8.