On World Food Day, Oct. 16, mothers around the world will share recipes and advice for raising healthy children. In some countries, these recipe swaps can mean the difference between life and death.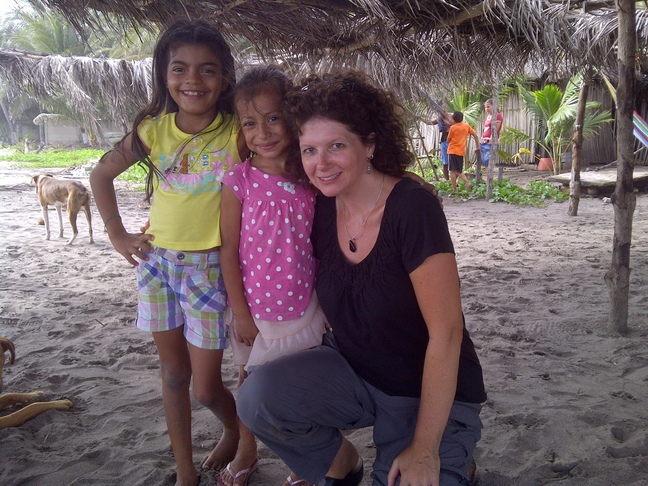 The children World Vision's Britt Hamilton met in El Salvador a few weeks ago are reflections of the recipes their mothers use to feed them.
My six year old daughter won't eat fruit of any kind, period. Not in smoothies, not on ice cream, not even in pie. Is my daughter a dietary delinquent? Don't all kids devour fruit? I'm constantly asking other moms for ideas, hoping someone has already come up with a clever way to curb such behaviour.
On the other hand, in some parts of the world, being the parent of a child who deviates from the norm can be a great thing. In countries where malnutrition is a major problem, there are still some healthy kids around. Despite poverty and food scarcity, some parents find ways to raise well-nourished children. At World Vision, in our humanitarian-development-speak, we refer to children who defy expectations in a good way as 'positive deviants'.
Deviants do good
Identifying the success story is only a small part of the battle. The real key is to find out what exactly parents of 'positive deviants' are doing differently, so their techniques can be shared with others in the community. That's the thinking behind World Vision's "Positive Deviant Hearth" program which helps malnourished children recover while their families learn new cooking and feeding methods.
The "hearth" is simply the place where it all happens, usually in home settings. Local mothers are invited to watch a volunteer -- often the successful mother herself -- conduct a cooking demo of her "positive deviant" recipes. The recipes aren't complicated, the ingredients aren't expensive or hard to find. Sometimes it's just a matter of the combination of foods, like cooking a Vitamin-C-rich veggie with the iron-rich lentil to enhance the iron absorption. Community health workers are also on hand to teach good childcare techniques and feed any malnourished children with extra energy-rich/calorie-dense food to restore their health.
A tale of two children
Such local solutions are often the most effective and sustainable way to tackle malnutrition. Recently I met a mother in El Salvador who had joined a similar "Nutrition Circle" at her children's pre-school. She was learning to prepare healthy family meals using local ingredients, like rice, beans, plantain and corn. With a pudgy baby bouncing on her knee, this mother proudly told me she was still breastfeeding, which was obvious from her daughter's dimples! For babies, prolonged breastfeeding can be the key to good nutrition at their most vulnerable age.
Unfortunately, not far away, I also met eight-year old Natalie, who was smaller than my six-year-old daughter back home. My colleagues explained that she had suffered from severe malnutrition as a young child, leaving her shorter than normal for her age. Natalie's mother had died one week after she was born; since then she has been in the care of an aunt. I showed Natalie photos of my daughter and told her that she screams like a wild monkey if she gets too near a banana. Natalie laughed. I sighed.
Putting it in perspective
Poor nutrition can be a life sentence, and I know my daughter's fruit phobia is only a minor frustration. It won't leave her malnourished. It won't hinder her brain development, delay her motor skills, or slow down her physical growth. It won't cause poor performance in school, or lead to real struggles to earn a living later in life.
Natalie was saved in time because the people around her knew how to help. Yet, every day 18,000 children die every day from preventable causes such as newborn infections, pneumonia, diarrhea, and birth complications. Although these illnesses have different causes, good nutrition helps strengthen children to battle all of them. As we approach the deadline for the Millennium Development Goals, the global community, including Canada, needs to put a laser-like focus on making sure every child, everywhere, gets the nutritious food they need to survive and thrive.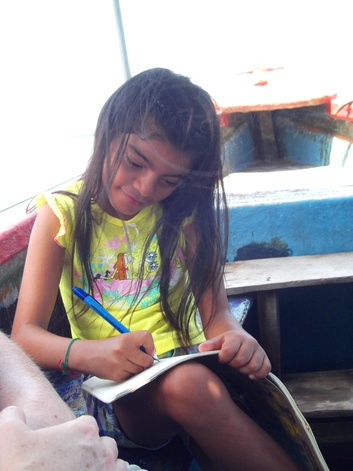 Natalie is doing better now, thanks to improved nutrition.
7 Tips For Keeping Your Kids Safer