If you were take my house that I bought in Windsor for 150,000 and put it in Toronto it would cost you 500,000 to buy it.
I bought my house in August of 2012, two-bed two-bath finished basement, in the quiet neighbourhood of Riverside, perfect starter home with granite counters hardwood floors and it came fully furnished. Windsor is Detroit's best suburb, according to the Desjardins Affordability Index, 3rd quarter, 2014 Windsor comes in with the best cost of living in all of Canada. Our unemployment rate is our biggest downfall, at or around 9 per cent consistently it is among the highest in Canada. We do however have many appealing assets including "bargain basement real estate, low property taxes, a long growing season, bodies of water on three sides, and proximity to the United States."
There is however something new, an emerging scene. New restaurants, artists, and music is taking Windsor/Detroit by storm. Our Walkerville area has completely been reborn. The birth place of Canadian Club, Hiram Walker established his famous rye whiskey plants on the Detroit River. Walkerville Brewery has reopened and restaurants around the area are creating quite a buzz. Taking a tour at Hiram Walkers to see the largest collection in one place of the Group of Seven, then see the bullet holes in the basement from a meeting that went wrong with notorious gangster Al Capone. Stop in for a pint at the Walkerville Brewery and then grab a bite to eat at one of the many restaurants within walking distance, end it off with a night cap at an Irish Pub converted from a house called the Kildare house a for an acoustic set and pint of Guinness.
Due to the cheap cost of living an artist's dollar goes a lot further in Windsor than it does in Toronto.
The geographical location is optimal as well. Windsor is no more than a day's drive from Toronto, Ottawa, Chicago, Washington DC, Boston, and New York. I can get to Detroit from my house in 10 minutes. Going to Joe Louis Arena to see a Redwings game costs half of what it would cost to see the Maple Leafs in Toronto. Going to Michigan to Henry Ford Museum, Detroit Tigers Games and Frankenmuth to me is what separates Windsor from London. Every major musical act stops in Detroit, and every major sport has a team in Detroit. There is a renaissance emerging and I am glad I get to experience it firsthand.
Not to mention we are the Florida of Canada. As I write this there is three inches of snow on the ground we do not have six foot pickets to find our sidewalks. I have never run out of places to shovel the snow, or ever seen -40 in Windsor. Believe me when I say the Windsor winters pale in comparison to the rest of Canada. I have seen winters with no snow accumulation.
A group called the "100 Mile Peninsula" has begun a campaign to try to get seniors to retire to Windsor. The fact is your fixed budget will go a lot further in Windsor than say Vancouver. If you sell your house in Toronto you will likely be able to get the same house in Windsor at a third of the price. Or upgrade to a much nicer house with the same amount of money. The housing market in Windsor is in the buyers favour, now is the time to capitalize on the momentum. You can retire earlier with cash to spare in our countries most southern city.
Essex County has much to offer. From the picturesque charm of historic Amherstburg, or the numerous wineries, and the cottages along Lake Erie and St. Clair. Colchester is the gem that no one knows about. Fishing in the waters off its coast is bound to provide a boatful of perch, pickerel, and bass. Our parks are like none other Peele Island, Windsor's River front stroll along the Detroit river for 2.5 kms overlooking the Detroit skyline, the Ganatchio trail, Reaume park with the peace fountain and the first memorial to Afghan veterans in Canada, Willistead park and Point Peele. Our Casino and downtown core, makes for a fun dinner and entertainment. Going to the Cook Shop then walking on a warm summer night to the Casino to sit in the lounge and watch a band play makes for an enjoyable evening. Every year there is the largest fireworks display in North America, the Auto Show, and the Shores of Erie Wine Festival or the Tecumseh Corn Festival.
Windsor has potential, if you want to open a restaurant you don't need much start-up capital to do it. Opening a business is easy to do, our city has so much untapped potential. Driving along Riverside drive from the Dominion House (the oldest building in Windsor) to Slinkys Ice Cream Parlour is one of my favourite things to do. Going through so many historic sections of Windsor from Sandwich Town, the Downtown sector, Walkerville on to Riverside. Stephan Colbert famously called Windsor the worst place on earth but I could not disagree more. Many don't understand why we Windsorites and for that matter us Essex County folk love this area so much. I only ask, "How could you not?"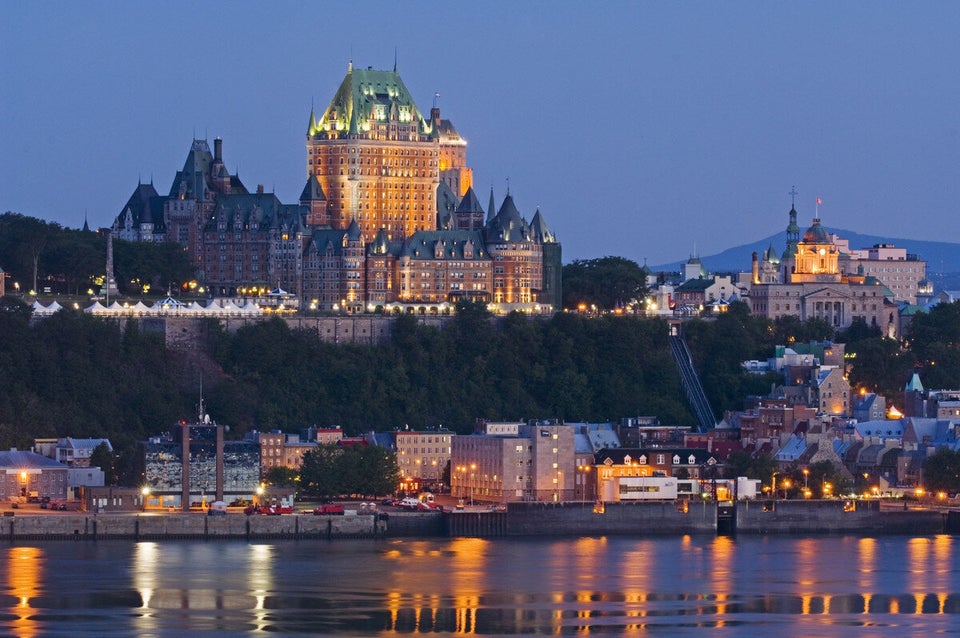 Best, Worst Places To Live In Canada, 2014