New Zealand's high commissioner to Canada, Simon Tucker, was quoted recently as saying that he has been talking to Canadian dairy farmers, "and you do find a lot of them privately will talk that they recognize that change is necessary and inevitable." The change that he implies Canadian dairy farmers want is a fundamental shift in this country's system of supply management that would open up Canada's dairy markets to NZ milk.
However, his musing obscures more than it illuminates. True, Canadian farmers recognize the need to constantly innovate and experiment and improve their product, but they do not clamor for a wholesale reworking of the Canadian production model. Indeed, 100 percent of Canadian dairy farmers are solidly behind it.
So why has Mr. Tucker embarked on this campaign, where his thoughts have been featured in a number of Canadian media? Largely because the Trans Pacific Partnership talks have indirectly raised their ugly head again. Prime Minister Stephen Harper stopped-off in New Zealand on his way to the G20 talks in Brisbane, Australia where his ideological soul mate, John Key, is keen for Canada to do away with dairy supply management. And both are invested in the TPP.
NZ has been described as the "Saudi Arabia of milk," a reference to its position as the world's leading dairy exporter. On the other hand, Canada operates under supply management, matching domestic demand with domestic supply through the application of quotas. About six percent of our dairy market is open to imports that are kept out beyond that point by high tariffs. The New Zealanders obviously want to change that for their own purposes. Probably more so than ever now that international dairy prices have collapsed and NZ banks and dairy farms are extremely anxious about the future.
But should Canada be complicit in destroying supply management that also exists for eggs, chicken and turkey, and that has benefited Canadian consumers and farmers in affected sectors alike? From my research, it makes so much sense to keep it.
What is the reality if we were to open our markets to NZ dairy? First and foremost, that country has no, or very little, product to sell us. Far from being the Saudi Arabia of milk, NZ supplies are almost totally tied up by one country -- China. Wellington has had a free trade agreement with the People's Republic since October 2008, which focuses almost exclusively on dairy.
In this condition of nothing to sell, I would guess that the NZers would want to take over Canadian dairy farms, should supply management be sacrificed, and make them into something that resembles their own; 1,000+ cow agri-business operations are not unusual. As NZ's Timaru Herald has pointed out, "Concerns have been raised that New Zealand's farms are increasingly being snapped up by corporate ventures and syndicates." That development would completely reorder for the worse the Canadian countryside, create significant pollution problems and destroy town life in the many small communities that now depend on dairy farmers.
Further, this would be a one-way street. There is virtually no way for Canada to increase its trade with NZ, with which we already are in deficit. As well, the amounts are so tiny as to be risible -- NZ's imports from us are only 0.1 percent of total Canadian exports, while New Zealand exports to Canada are a miniscule 0.08 percent of the Canadian total.
There is also no way we can export dairy to that country -- despite the rhetoric, the NZ system is completely closed to outside competition. Fonterra, the mega-billions dairy cooperative owned by NZ farmers that controls about 92 percent of all milk produced in that country, would not allow it. In order to produce for Fonterra, a farmer must own shares in Fonterra. It bears a passing resemblance to supply management in that the domestic market is reserved for domestic producers. Very sensible for NZers!
Finally, under the NZ system, milk prices are much higher than they are in Canada. They pay more than C$6 for the equivalent of 4 litres of milk. At my local supermarket, I pay C$3.99 and have for months. In the recent past a commission was struck by the NZ parliament to investigate the high price of dairy products. Do we want that in Canada? I don't think so.
Supply management in all its incarnations, eggs, dairy, chicken and turkey, has served Canadian consumers and this country's agricultural sector well over the years. We would do ourselves a huge disservice if we were to sacrifice it on the altar of dubious claims.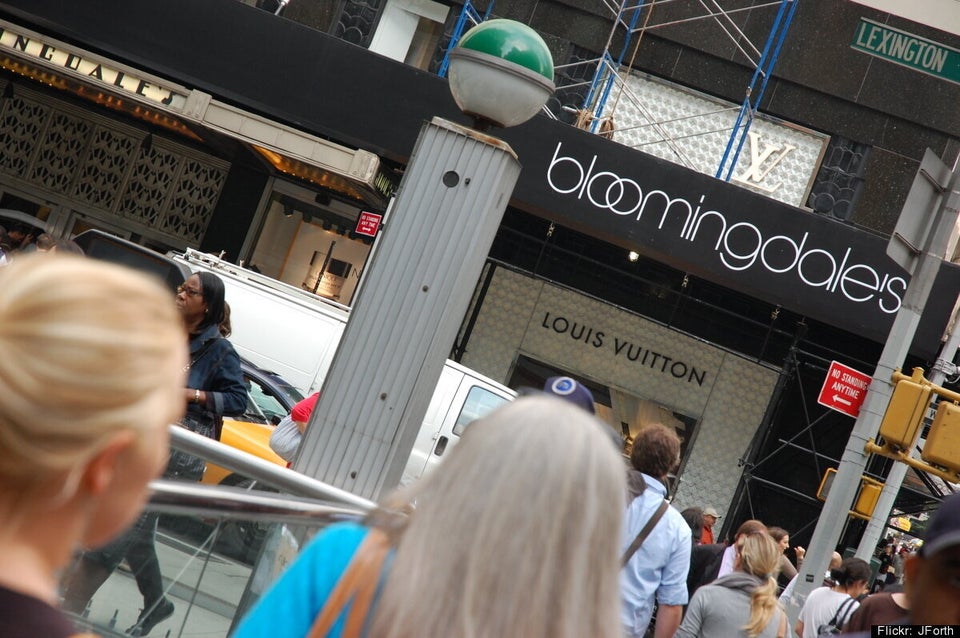 Major U.S. Retailers Coming To Canada