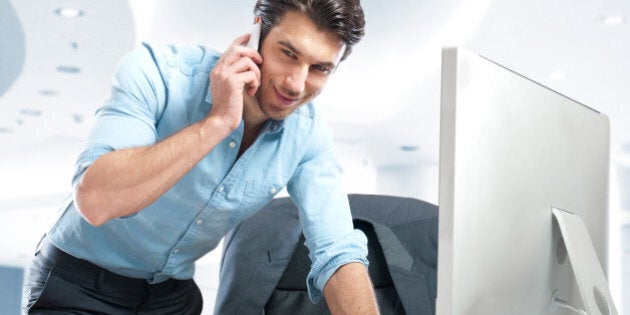 The parties are winding down, the caps and gowns are being cleaned and the inspirational graduation speeches have made their rounds on Facebook. For the millions of students who have walked across a stage during the last month, the transition into "real world" is afoot, complete with the inevitable first day jitters that come with starting a brand new job.
If you're one of the freshly minted graduates lucky enough to have a job lined up, you're likely to be stepping into an organization facing massive changes -- rapidly shifting demographics, the ongoing explosion of new technology, changing expectations about the intersection between work and life, and unpredictable market dynamics. You'll be collecting your paycheque at a place where what you know probably got you in the door, but who you are and how adaptable you can be are the things that will likely keep you there.
As you prepare for your first day, feel free to pack up your framed diploma and some family photos to enliven your desk, but don't forget to bring the things that matter most. The true rock stars from the class of 2015 will show up with these three things on day one:
This might be the most natural thing for you and your peers to bring to work. Research on millennials tells us that young people born into this generation value bringing their whole selves to work and want to show up the same way in the office that they do out in the world. However, be aware that even the best intentions can go sideways when a company's culture doesn't embrace authenticity in the same way you do. Remember that you can be the change you want to see in the world (and in your office) by sticking to your guns and bringing your head, your heart and your beliefs to work every single day. Living authentically, not just talking about it or asking for permission to do it, is what will turn heads and maybe even turn the tide at more traditional organizations.
Tip: Think about the top three to five things it's important for your co-workers to know about you as a person, and share those things openly in the same way you rattle off your educational background and professional aspirations. It's your job to help your colleagues know and understand who you are and what makes you tick....and to learn the same things about them.
The ability to craft, own, and advocate for a point-of-view is a core leadership capability -- and one you can easily demonstrate on day one, regardless of how much experience you have or don't have. A point of view is a unique perspective on an issue or a decision -- one you can offer proactively or quickly articulate if you're asked. A strong point of view is based on data, and helps people understand not just what you think, but how and why you arrived at that position. It's important to clarify how you see the world, how you view the business climate you're working in, and what matters most on your team and in your role. This ability to develop and articulate a point of view will lead to success in the near term and agility in the long term.
Tip: Practice crafting a point of view before you start your new job. When you read media articles about your new employer, ask yourself, "How do I feel about that news / decision?" Share your point of view with your friends to get comfortable with bravely taking a stance and communicating it.
College encourages participation, often rewarding those who are quick to speak up with the right answer. Speaking up is equally important at work, but so is one other leadership skill that doesn't get as much attention: listening. Strong listening skills are key to being successful in business -- and in life. Listening is key to building strong relationships with others, as it's one of the best ways to make people feel heard and valued. And it's also critical to understanding context and adapting to new team, organizational or market dynamics. On your first day and every day thereafter, remember that the best leaders are often also the best listeners.
Tip: Next time you're in a group conversation -- personal or professional -- try to hold back from speaking until everyone else has contributed to the discussion. Focus your attention on what the other people in the conversation are saying, not on what you might add. Notice how this subtle shift impacts your understanding of the people around you.
You're embarking on a future journey in which change is likely to be the only constant, and in this future, how you think matters just as much or more than what you know. Success in the next era of business will be defined by agility, both at the organizational and individual level. So beginning on day one, work hard to build the skills you need to be nimble, and embrace the power you have to shape your own future. Showing up armed with a strong identity, clear point of view and ability to listen will set you on your course. Oh, and bring your gorgeous smile too. It's contagious.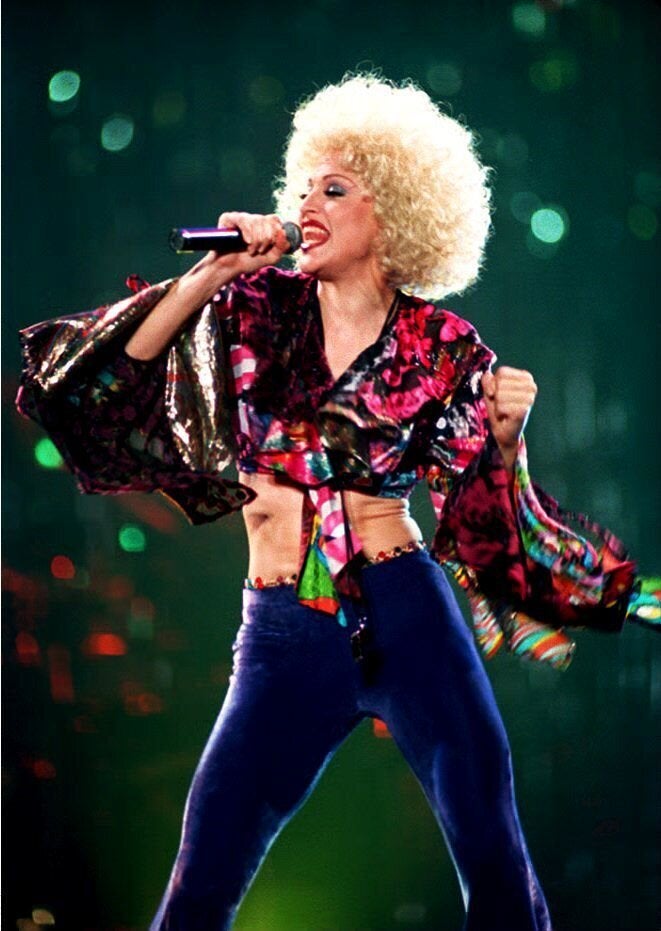 Celebrities' Surprising First Jobs