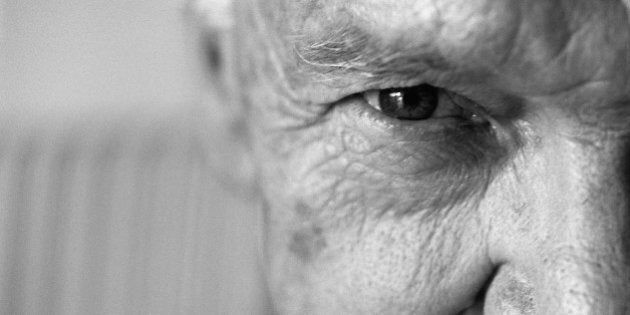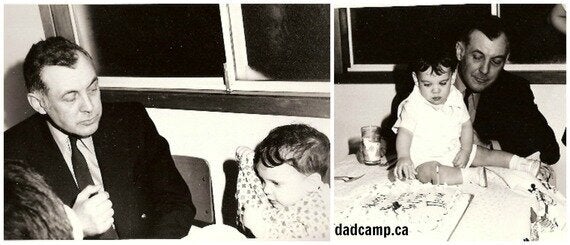 My grandfather recently turned 90, and while I revel in the 45 years I've spent with him, I'm thrilled to know that he's spent half his life with me around. It's been an incredible gift.
His birthday weekend was a collection of four generations of family. I took him to a hockey game -- he drove. As you can expect, I was terrified riding shotgun for a nonagenarian and my grandfather gave zero cares.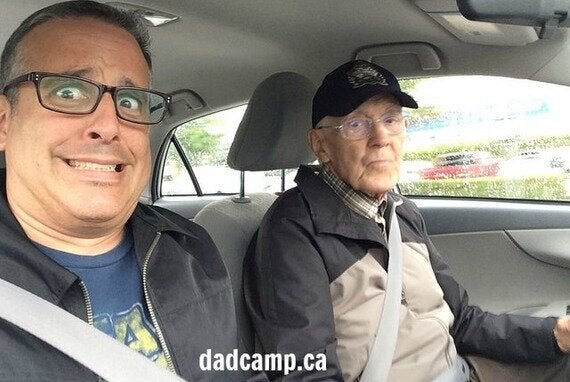 We took him to a miniature train riding place, we went for a walk on the White Rock pier, we had fish and chips. Light, easy, family stuff. It was perfect.
I don't take my grandfather for granted. I soak up every single second I'm lucky enough to spend with him. I often wonder if, when I see him, if that will be the last time. After all, he's the only grand I have left.
So what have I learned watching my grandfather? What lessons can I take from a man who has made it to 90 and shows no sign of slowing down? Here are six things:
1. Pay Attention To The Little Guy
My grandfather always told me to pay attention to the little guy. "One day he'll be the boss," he warned. As a salesman who called on businesses around Montreal, my grandfather always chatted with the front office clerk as much as he did with the purchasing agent. He was laying the foundation for future bridges, playing the long game. And it served him well, he didn't retire until he was 70.
While my grandfather was good at building his business for the future, he didn't set himself up for it. He rented the top floor of a Montreal home for most of his adult life in the city. He didn't own. At a time when property values skyrocketed, creating one of the wealthiest generations on record, he was passed over. As my grandparents neared 80, my parents bought a bigger house than they had when all the kids were living with them so the grands could move into a basement suite.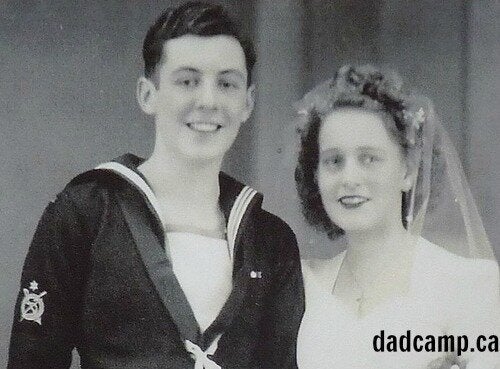 My grandfather was in his late teens as the second World War raged on. Faced with being conscripted and heading to Europe, he chose to enlist on his own in the Merchant Marines. "If you were drafted, they told you where to go," he recounted to me one year on Remembrance Day. "So I enlisted so I could choose where I went." My grandfather would spend the final years of the war working on Canadian Corvettes escorting ships between New York, Halifax, and Bermuda.
I get my temper from my grandfather. As we blasted down the highway to the hockey game, he grumbled about drivers, flashed his lights at people driving too slow, and was irritated. It was like taking a ride with myself. I am just like that guy, and being a passenger in the car I was witness to my own temper. We have called him Grumps for more than 30 years for a reason. He's not angry, he's still a loving, caring, beautiful man -- he's just rough around the edges. I could use to smooth mine.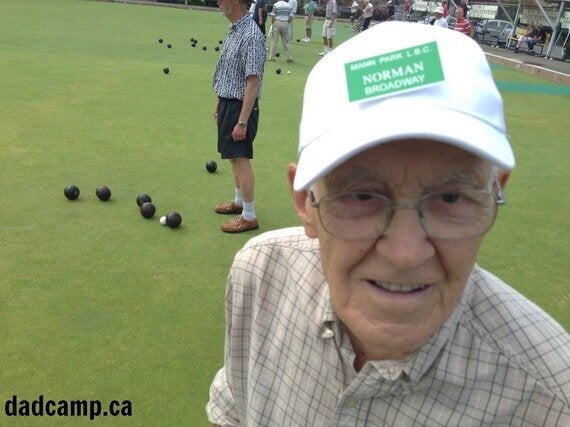 At 90 my grandfather is an active lawn bowler and bridge player. Every single day of the week his calendar is filled with something. Whether he's spotted a deal on chicken at the store, or needs to cross the border for some gas, he's out and getting things done on his own. At 90 he's still one of the best lawn bowlers at his club, winning major tournaments every year.
6. Sleep Naked And Have A Cookie Before Bed
With a full house for my grandfather's birthday, I was sleeping in a pull out bed in my grandfather's apartment in my parent's basement. It was 10 p.m., and he had gone downstairs about an hour earlier. As I sat in the shadows in his chair doing some writing, my grandfather -- all 90 naked years and 152 pounds of him, wandered by. "Oh, I didn't see you there," he said, startled. "I was just getting a cookie." And then he went back to bed. Presumably, to sleep naked among his bedtime cookie crumbs.
If that's what it takes to get to 90, I'll do it.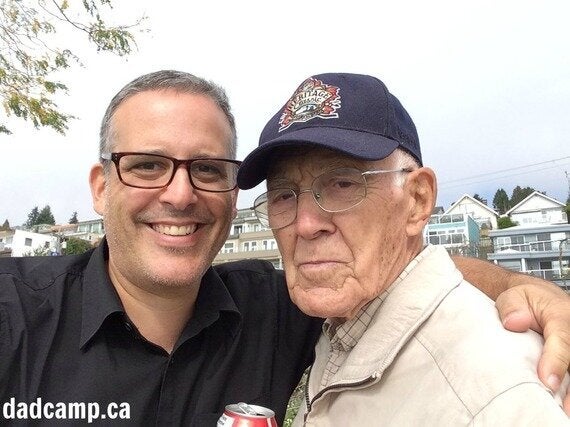 This post originally appeared on The Blog According to Buzz.