Shutterstock / Creativa
Every spring we see the same stories pop up: kids want to wear what they want to school/prom/dances. Teachers enforce dress codes/standards. Boycotts ensue.
Here's an easy solution: have all public school kids wear uniforms.
I don't want to see anything drastic, just a polo shirt in the school colors. Wear a skirt, jeans, pants, shorts, runners -- I don't care. I just would like to see all kids in school move to a simple polo shirt to end the battles once and for all.
No flat-topped hats skewed sideways. No skimpy tops. No flashy labels. Kids could still wear their favorite pair of jeans, but it would be matched with a polo shirt in school colours with the school logo on the chest.
Simple. Crisp. Easy.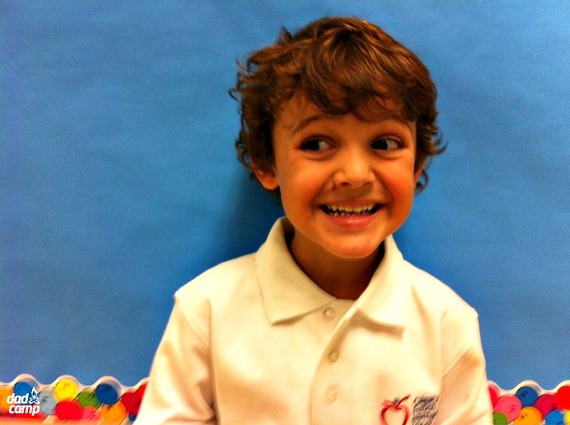 I used to dress very casually when I golfed. Then I played with a proper lady who encouraged me to shine my shoes, and press my pants. "How you look affects how you will play," she said. "If you take pride in your appearance, you'll take pride in your performance."
Think about how you stand when you're dressed formally, versus how you may comfortably slouch when wearing sweats or yoga pants. How you look really does affect how you feel, and how you present yourself, and how you perform. So count me in as a dress code fan.
My sons go to a school with a dress code. They have an every day uniform of polos and blue pants for regular days, when they have assemblies or field trips they suit up with collared shirts, ties, and sweaters.
But what about public schools where kids are free to dress how they please? Actually, that's not always the case. More than half of U.S. school principals lay down their own rules, but some are asking if parents should take more control in how their kids present themselves.
When it comes to getting dressed each morning, there's no debate in our house: It's white shirt, and blue pants -- let's go. My son isn't always a fan of wearing the same thing every day, but I love how cute the kids look when they're all dressed the same.
It makes life so much easier. Our back-to-school wardrobe shopping is one 30-minute session in the school's Uniform Shoppe picking out fresh sizes of white polo shirts and blue dress pants.
There is a public school across from my office. I see the high schoolers unload in dirty hoodies, skin-tight tops and pants, unshowered, and over made-up every day. The kids don't treat their appearance professionally, and I wonder if that plays in to their behaviour and efforts at school.
Does how you dress change how you perform? Well, I'm not on the PGA Tour, but I do play golf better when I shine my shoes. Seriously.
The New York Timesasked this question:
Should parents even try to make their students meet some standard of appropriate school dress, or should we let our teenagers conform to their own ideas of what's right for their school environment?
The commenters went off on parents who "let their kids leave the house dressed like that," until K from Northern California set everyone straight.
"I would love to see the ages of the children whose parents are posting here," she wrote. "If they are younger than teenagers, please hold your judgement til you get there yourself."
My kids are 8 and 5, so we are still in control, and I will recuse myself from a deeper debate. But from my viewpoint? A simple school uniform would solve a lot of solutions.
Take it from the Fresh Prince's mom: "you go to school to learn, not for a fashion show!"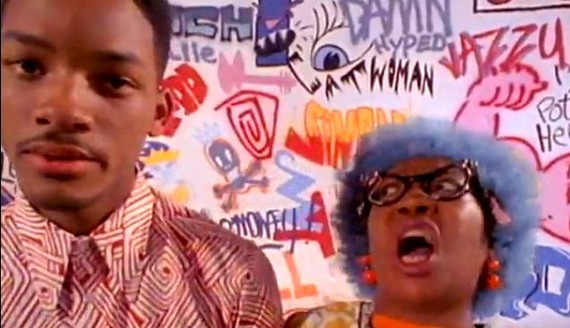 What about you? Do you get a say in what your kids wear to school? How much more difficult does it get to make them presentable as they get older? Are you shocked by how some kids choose to present themselves?
Buzz Bishop is a Calgary dad, broadcaster, and writer. You can find his parenting blog at dadcamp.ca, you can follow him on Twitter, and on Facebook.
A version of this post originally appeared on DadCAMP.