Recently there have been a string of celebrities calling out people and institutions for racism. Some seem surprised it's happening to them, thinking their celebrity is a shield. While others are seriously emotionally affected.
After watching the movie Race about the story of Jesse Owens (starring Toronto actor Stephan James), I was reminded that racism in professional sports is STILL a serious problem today. It was after Owens gave a spectacular performance at the Berlin Olympics in 1936 that President Roosevelt refused to congratulate him or invite him to the White House. Eighty-one years later, how far have we really come?
Earlier this month, the black Brazilian soccer Player Everton Luiz, who plays for FK Partizan was brought to tears after experiencing one of the most humiliating and racially targeted acts filmed on television. As he and his team played against the FK Rad soccer team, Serbian fans at the stadium were chanting racist comments; yelling the word monkey, holding up banners with racist slurs. Everton Luiz admitted to reporters that he "faced racist abuse during the entire match."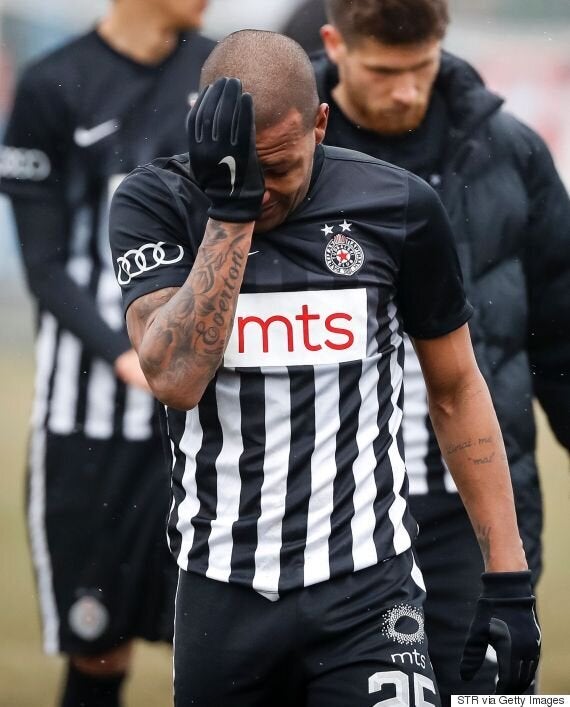 It's funny how black athletic talent is praised by people who are making millions off their sweat but those same people will do nothing to quell the blatant racism against these players. How will Everton Luiz handle playing in a Serbian soccer stadium in the future?
A black Italian soccer player named Mario Balotelli who plays on the OGC Nice team took to Instagram after a similar incident on January 20, 2017. "...I have a question for French people. Is it normal that Bastia supporters make monkey noise end 'uh uh' for the whole game and no one of the 'commissions discipline' say nothing? So is racism LEGAL in France? Or only in Bastia? Football is an amazing sport .. those people like Bastia supporters make it horrible!"
Recent reports of racism are coming from the music industry as well. There's arguably no female rapper more famous than Nicki Minaj right now, yet she's not too famous to be ignored by a fashion designer.
Giuseppe Zanotti recently snubbed Nicki Minaj when she contacted him to work out a business deal after she noticed his "Nicki" running shoe was bringing in large profits. No one knows what went on between the two but the rumors about her being difficult to work with over the years might be the reason he declined to work with her. But let's look at his track record. He closed a business deal in the past with Jennifer Lopez on a shoe collection but only gave fashion "advice" to Kanye West during his Spring/Summer 2012 debut at Paris Fashion Week.
He designed a pair of custom shoes for Rihanna during her 2016 Anti Tour but closed an actual business deal with Zayne Malik. In a series of tweets, Minaj didn't hold back on her thoughts.
Jordan Peele's new movie Get Out has earned over $30 million since its release in movie theaters across North America. It has a story-line we are not used to seeing in films, and the buzz about Jordan's intentions are resulting in mixed reviews.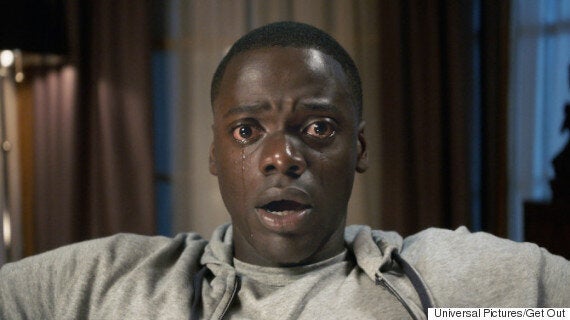 In less than a week of its opening, Jordan Peele is now being labelled a racist by movie critics. One commentator on the Rotten Tomatoes website wrote:
"This is nothing but a racial propaganda movie made for those who are embarrassed they are white and for those who hate whites. Can't believe I sat through this piece of garbage. So bad!"
After watching a recent interview of Jordan Peele on Big Boy TV, he was sincere about his attempt to address a larger issue that critics are failing to recognize.
It is the norm for black audiences to be subjected to awkward moments with painful truths in popular films and accept it for being a masterpiece of art. Now that the tables have turned Get Out explores the same issues but instead, it is a black director that has controlled the storyline. Do you think we would hear the same complaints if the director were caucasian?
You may remember her as Rudy on The Cosby Show, but now she is all grown up. While she has had some success in theatre plays and television show appearances, Keshia Knight Pulliam recently shared on her podcast that when she was giving birth in a hospital in Atlanta in January, a white hospital staff member gave her a pamphlet of WIC insurance and offered her payment options of low-income medical care.
Do you feel like racism is at an all-time high? Is this the Trump effect? Sound off in the comments.
Follow HuffPost Canada Blogs on Facebook