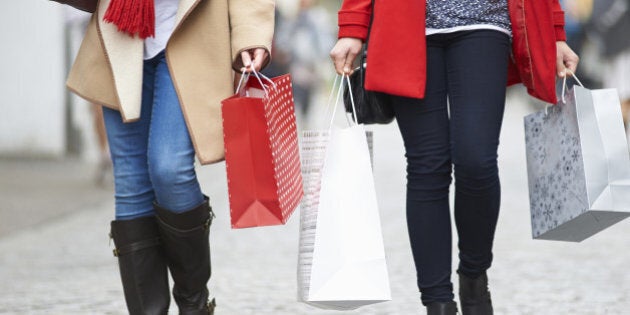 As we head toward the holidays, money and how we spend it can either brighten the festivities or make them more challenging.
This season can be one of good cheer with some think-ahead financial planning.
Good financial habits can help year-round
Chartered Professional Accountants of Canada (CPA Canada) frequently checks in with Canadians about their spending habits in an effort to gauge where some helpful advice may come in handy. For example, in September of 2015, CPA Canada released a Summer Spending Followup Survey, which revealed that 42 per cent of those surveyed were essentially on-budget this past summer.
Unfortunately, almost four in 10 respondents (39 per cent) spent more than anticipated. In many cases, anticipated expenditures were well off-target, with 29 per cent of the survey participants overspending by $1,000 or more.
What does this have to do with holiday spending? Quite a bit, actually. Those who fared better followed a few basic principles we might all want to remember:
• Budgeting is just plain smart
It's not surprising that one in three respondents indicated that they find managing holiday spending stressful.
So, before you feel the pressure to shop, pause and first determine how much money you have available and make a list of who you need to buy for. Once that is done, reconcile the two. If there's a gap, you have time to bargain hunt, check for sales, get creative and stay in control. Your loved ones will not want you to spend more than you can afford.
Think beyond the gifts -- how much will you need for food? Entertaining? Travel? There are wonderful, less expensive alternatives to fancy meals and events. Deals are available to those who look for them, and you have the time to start searching now. Also, this is the season for free events -- a community concert or free skating at the local arena. A positive attitude can make a difference.
Managing your spending limits is about choice, not sacrifice. You can feel better, set a great example and enjoy your holiday traditions more if the shock of post-holiday bills is reduced.
Remember though, that too much sacrifice can be self-defeating. If you set an unrealistic goal, chances of achieving the desired result are greatly reduced. Think of your budget plan as a secret partner, helping you to stay on track and feel good about your holidays, long after they're over.
• Choose cash over credit
Many of us remember emptying out our childhood savings to buy something special. That long-ago purchase was limited by the cash at hand. Consider doing the same thing now. People who pay with cash rather than plastic spend less overall. The reason is simple; when you pay with credit, you don't feel any loss until the bill arrives.
The recent CPA Canada research findings reinforced a point that's been made many times; those who stayed on budget demonstrated discipline. All of us can do that -- be watchful of spending on wants, rather than needs, of straying from our goals and of forgetting that many times, more isn't better.
Don't delay in establishing your budget. It's better to do it now and not run the risk of getting too busy and letting it slip. In fact, it's a great way to mark that November is Financial Literacy Month in Canada. Determining your spending limit and sticking to the budget will go a long way in providing some peace of mind over the holidays.
You also will be well positioned to carry healthy financial habits into the new year.
Further reading is available online for tips to help you manage your money during the holidays: